Gringo Honasan tweets about President Rodrigo Duterte's experience as a lawyer and prosecutor
Netizens react negatively to Honasan's statement
After joining President Rodrigo Duterte on his trip to South Korea, Senator Gregorio Honasan has nothing but kind words to say.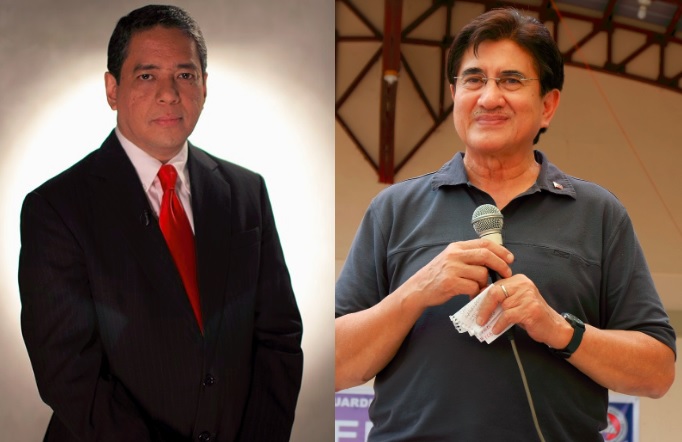 Last June 7, the senator took his admiration to Twitter as he posts his positive comment and praise regarding the president's experience and actions.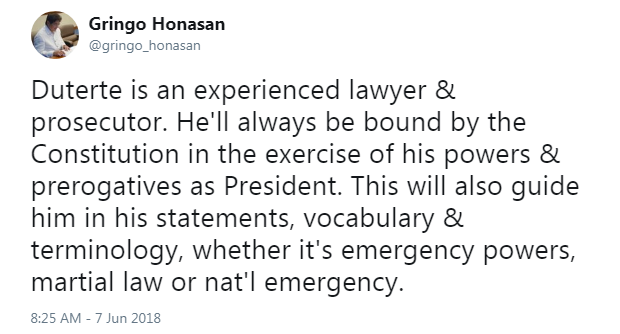 "Duterte is an experienced lawyer & prosecutor. He'll always be bound by the Constitution in the exercise of his powers & prerogatives as President. This will also guide him in his statements, vocabulary & terminology, whether it's emergency powers, martial law or nat'l emergency."
A number of netizens reacted negatively to the senator's tweet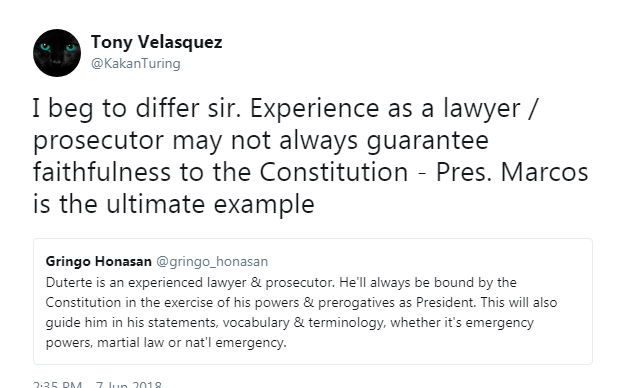 I beg to differ sir. Experience as a lawyer / prosecutor may not always guarantee faithfulness to the Constitution – Pres. Marcos is the ultimate example

Well, he doesn't speak and act like one.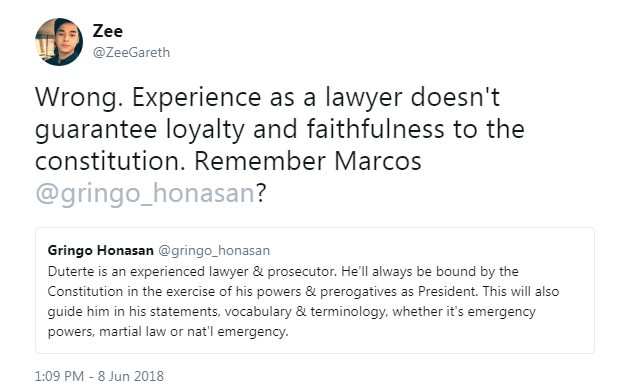 Wrong. Experience as a lawyer doesn't guarantee loyalty and faithfulness to the constitution. Remember Marcos @gringo_honasan?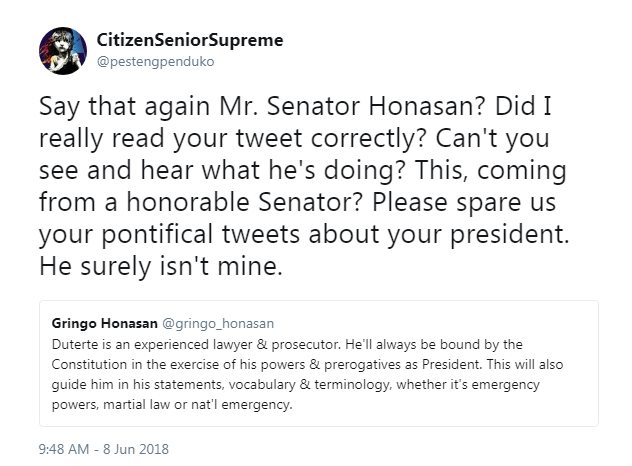 Say that again Mr. Senator Honasan? Did I really read your tweet correctly? Can't you see and hear what he's doing? This, coming from a honorable Senator? Please spare us your pontifical tweets about your president. He surely isn't mine.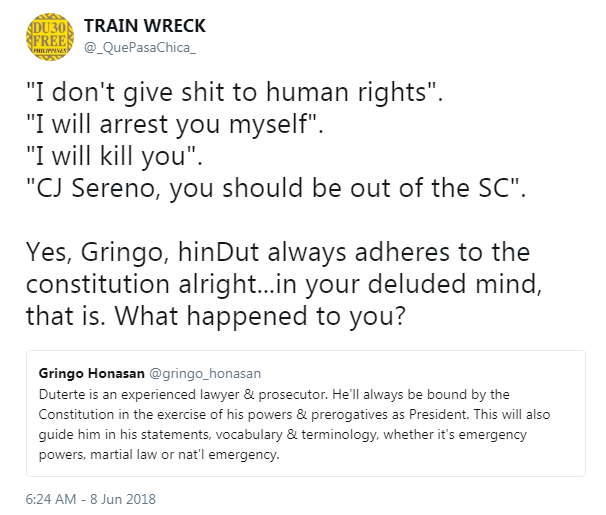 "I don't give shit to human rights". "I will arrest you myself". "I will kill you". "CJ Sereno, you should be out of the SC". Yes, Gringo, hinDut always adheres to the constitution alright…in your deluded mind, that is. What happened to you?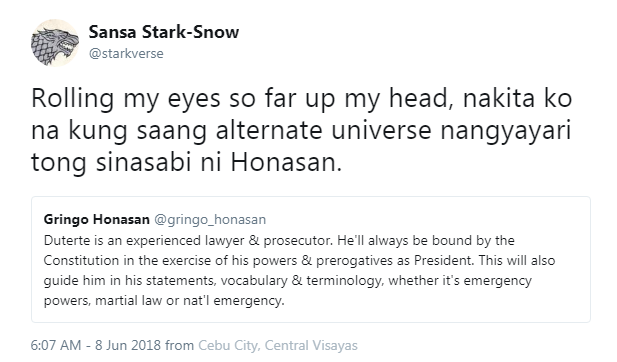 Rolling my eyes so far up my head, nakita ko na kung saang alternate universe nangyayari tong sinasabi ni Honasan.