A female netizen named Maria Florine Vergara Pressman shared how her mom showed her love after hearing her cry the night before.
The next morning, she was surprised with two one thousand peso bills along with a funny yet sweet note.
No mother wants to see her child hurting in any way possible as they did nothing but to protect their child since the day they were born.
As a matter of fact, there are mothers who won't even let an insect bite their children. Therefore, it must be devastating for them to see the child they loved the most being hurt by someone dear to them.
Usually, when a person gets heartbroken, their mothers would be the one to console them and make them feel better. However, there are some mothers who are a bit shy of showing affection to their child, and during tough times they might not be able to hug their children and tell them it's okay.
But, these mothers have their own way of making their children feel loved.
As a good proof, a Facebook user named Maria Florine Vergara Pressman shared how her mother showed her love after hearing her cry the night before.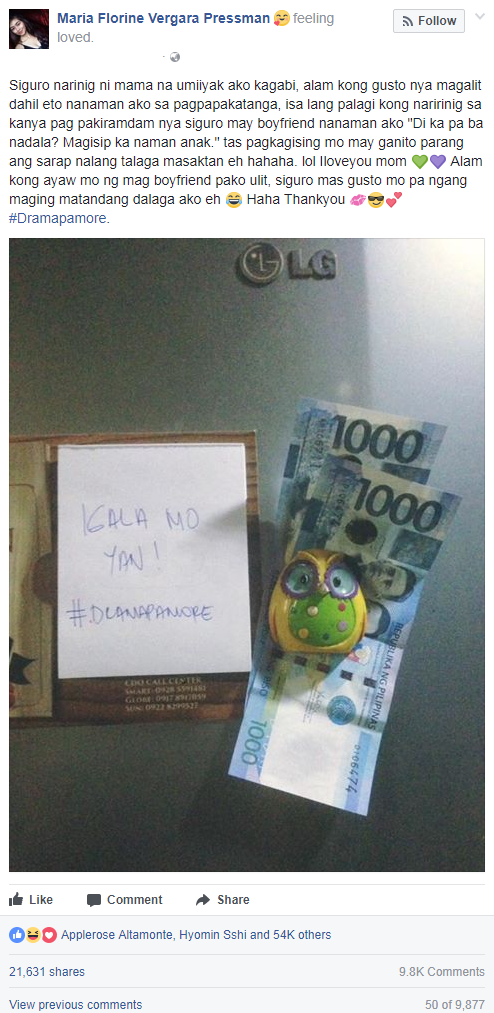 Her post went viral in an instant as many netizens admired how her mother consoled her.
Read Florine's full post below:
"Siguro narinig ni mama na umiiyak ako kagabi, alam kong gusto nya magalit dahil eto nanaman ako sa pagpapakatanga, isa lang palagi kong naririnig sa kanya pag pakiramdam nya siguro may boyfriend nanaman ako 'Di ka pa ba nadala? Magisip ka naman anak.'"
According to Florine, she was suspecting that her mother heard her cry the night before and thought she's probably in a relationship again.
"Tas pagkagising mo may ganito parang ang sarap nalang talaga masaktan eh hahaha. lol Iloveyou mom. Alam kong ayaw mo ng mag boyfriend pako ulit, siguro mas gusto mo pa ngang maging matandang dalaga ako eh. Haha Thankyou #Dramapamore."
The next day, she woke up to a beautiful surprise from her mother that cheered her up.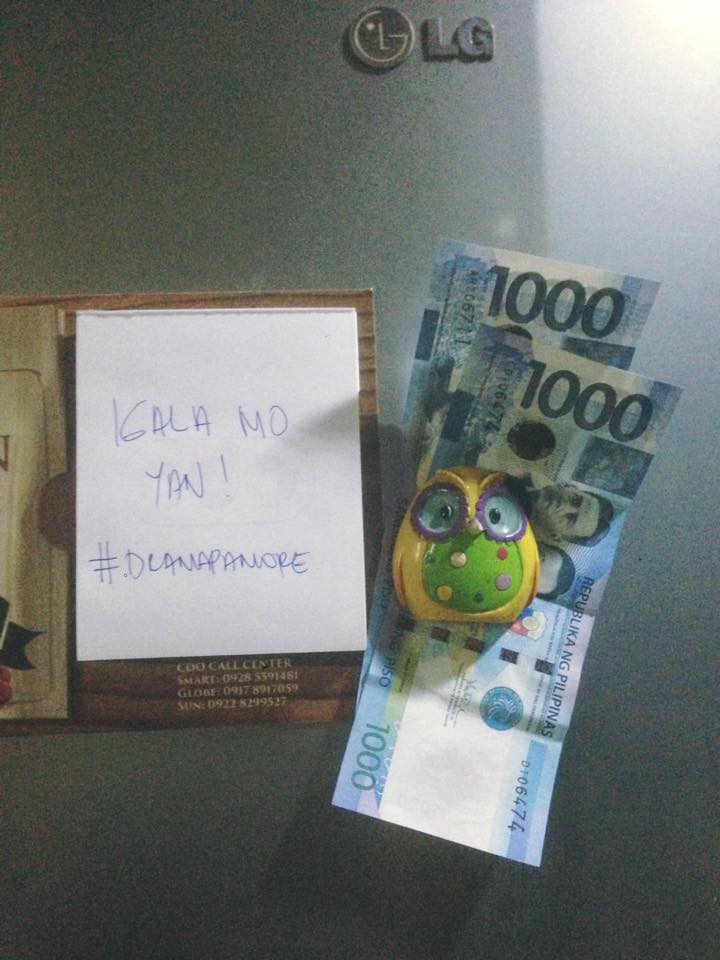 There were two one thousand peso bills for her, along with the note: "Igala mo 'yan! #Dramapamore"
Instead of saying something about her attitude whenever she's heartbroken, her mother just gave her money to use to go out and mend her heart. Well, going out with friends is indeed better than crying your heart out all day at home, isn't it?
Meanwhile, some netizens commented and tagged their mothers and told them they were heartbroken!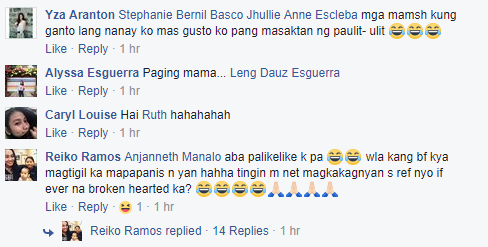 How about you? How does your mom help you mend your broken heart? Share your stories with us!