Tattoo artists have claimed there are an alarming amount of customers looking to get a Medusa tattoo.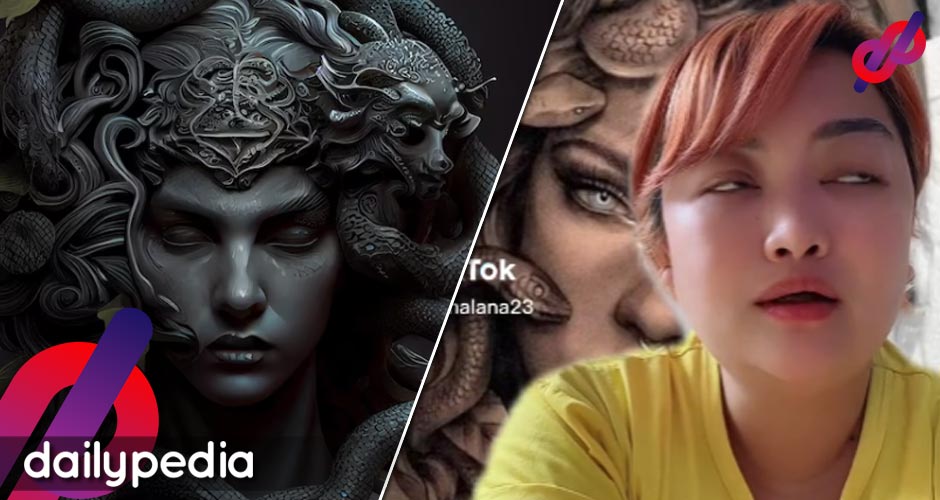 One tattoo artist took to TikTok to briefly discuss the matter.
@mimimalana23 also claimed to have had an increase in Medusa tattoo requests.
"Si Medusa parang santa ng mga rape victims before na wala naman silang masabihan so dinadaan nila sa pagtatattoo ng Medusa," the tattoo artist said.
She's also had younger customers, which makes the matter more concerning.
"At sobrang alarming kasi may mga batang nagi inquire," she revealed.
She can only send her love to rape victims.
Medusa tattoos also trend on TikTok.
Renowned tattoo artist Ruby Rose explains that the meaning of a Medusa tattoo can vary. However, it is typically associated with survival, strength, and overcoming assault.
For women who have experienced sexual assault, the Medusa has become a symbol of protection, especially against men.
However, Rose emphasizes that some people, including herself, have tattoos purely for artistic and historical reasons.
The Medusa image is popular due to its aesthetic qualities, such as snakes, portraits, and Greek mythology. She adds that the tattoo industry is inclusive, and art should not belong only to certain groups.