On Monday, Justice Secretary Jesus Crispin "Boying" Remulla explained that the Bureau of Corrections is still in the process of exploring different areas to ease overcrowding in their jails, and the proposal to establish their headquarters, training center and employee housing in the Masungi Georeserve area is not yet definite.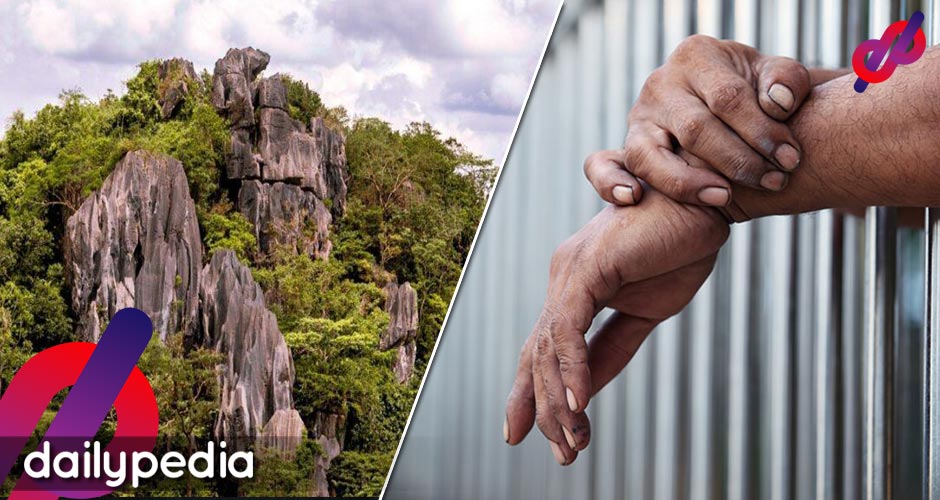 While participating in an event at the New Bilibid Prison (releasing 416 inmates under the custody of the Bureau of Corrections), the Justice Secretary shared, "We are exploring everything. Actually wala naman final decision doon e. It is something that will be suggested to us by BuCor. We are not micromanaging BuCor. We are allowing them to explore the possibilities for the future."
He emphasized the importance of utilizing areas outside the Masungi Georeserve for their plans.
He mentioned that one option could be to allocate a section of the Masungi property to accommodate young or female offenders from the National Capital Region. This could be done by establishing BuCor headquarters there.
According to Remulla, he has already had a discussion with Environment Secretary Yulo Loyzaga regarding the Masungi Georeserve matter. They have come to an agreement to present a united stance on the issue.
"There should be no problem. Pro-environment tayo. Di natin kalaban ang environment. May mga tao lang syempre na alarmist tungkol dito," he said.
"Ang mahalaga lang sa Masungi ay ma-preserve yan ngunit ang ibang lupa na di nagagamit ay magamit naman ng gobyerno kasi the title of even Masungi belongs to the government and it's a heritage of the Filipino people. It does not belong to one foundation," he added.
Netizens then blasted Remulla for allegedly not understanding what a Georeserve means.
https://twitter.com/ToniSpeakEasy/status/1627851260266450944?s=20
https://twitter.com/ToniSpeakEasy/status/1627851260266450944?s=20
Justice Secretary Remulla needs to Google what GEORESERVE means. Else…resign TANGA!

— Konrad De Leon (@konrad55) February 20, 2023
https://twitter.com/MillenialPapz/status/1627847711872679937?s=20
You can build regional prison facilities ANYWHERE! ANYWHERE ELSE!

You cannot bring back a protected area pag sinira mo na! Nag-iisa ang Masungi Georeserve! YOU CANNOT REPLACE IT BY JUST PLANTING SOME OTHER TREE IN SOME OTHER AREA

Anong mahirap intindihin dyan Remulla?

— MrsHan (@MoxieLi) February 19, 2023
Protected area nga di ba.. sa daming lupa sa Pinas, yan pa ang gagalawin. Yung katangahan nga naman ng mga tao.

— Peter Villadolid (@PeterVilladolid) February 20, 2023
No sense why in Masungi Georeserve… Me space pa sa Cavite, Sir Boying….😘

— mayonggarcia (@mayonggarcia) February 20, 2023
Remulla: "And you cannot limit our options to think of what's good for the agency … Do not dictate to us what we want to do because we are the ones thinking of the direction to be taken by the BuCor and the justice system."

I couldn't believe how audacious this man is. https://t.co/MW35nwbhf2

— Niño (@senyornino) February 19, 2023
In a press release issued on Friday, BuCor stated that it aims to construct its headquarters and provide employee housing in the Masungi Georeserve area.
However, it denied any intentions of establishing a correctional facility there. The bureau referenced a presidential proclamation signed by former President Gloria Macapagal-Arroyo that designated the area as the new site of the National Bilibid Prison, and it confirmed that they had received title to the land and a tax declaration in their name.
Environmental organizations have pointed out that the Masungi Georeserve area is mountainous and unsuitable for building structures due to its delicate limestone formations.
During a press conference held at NBP on Monday, BuCor's acting director general, Gregorio Catapang Jr., stated that they are seeking advice from a UP urban planning group. This will enable them to determine the feasibility of constructing their headquarters and employee housing in the area.
At present, Catapang states that their plans only involve constructing a training center in the Masungi Georeserve area. However, he added that he would defer to the decision made by the DOJ on the matter and comply with it like a dutiful soldier.