Mocha Uson and Michele Gumabao of Mother for Change (MOCHA) party-list nominees received mixed reactions from netizens.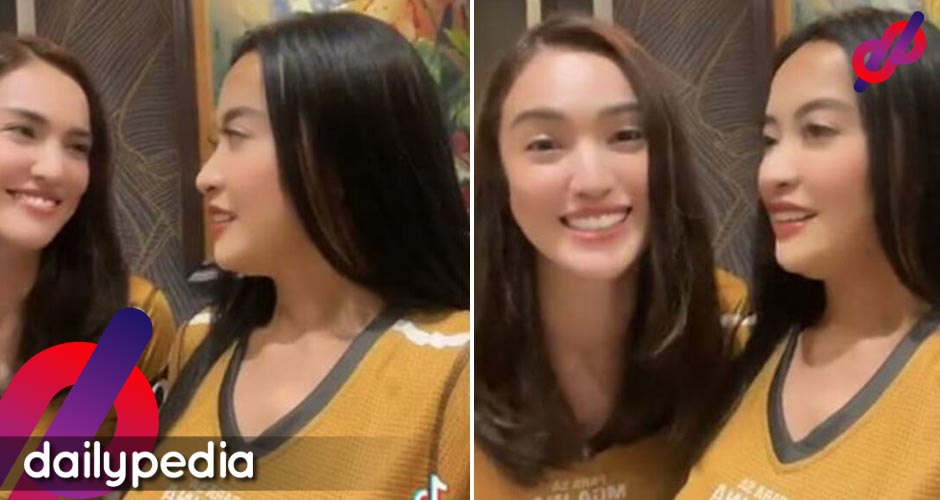 Both made rounds on social media after a Tiktok post of Uson reminding Gumabao to vote for presidential aspirant Manila Mayor Isko Moreno–to which she received contradiction from the fellow nominee.
Mocha Uson is the first nominee, while Michele Gumabao is the second nominee of Mother for Change (MOCHA).
LOOK: Nominees of MOCHA or Mothers For Change partylist. Mocha Uson is first nominee while NTF-ELCAC ambassador Michele Gumabao is second nominee. #Halalan2022 | via @jauhnetienne pic.twitter.com/EWlrv5oS3x

— ABS-CBN News (@ABSCBNNews) October 8, 2021
Uson, a die-hard Duterte supporter (DDS) and now Mayor Moreno's ally shared a recent Tiktok with Gumabao, volleyball star, beauty queen, and ambassador of NTF-ELCAC where she reminded her viewers and followers to vote for Moreno.
She then reminded Gumabao to vote for Moreno to which Gumabao contradicted and mentioned her presidential bet–Ferdinand 'Bongbong' Marcos Jr.
"Paalala lang ha, Isko tayo at ngayon kasama ko si Michele Gumabao," Uson urging her followers.
"Oh, Michele, Isko tayo ha," Uson reminded.
"Um, hindi, BBM ako guys, BBM," Gumabao contradicted.
Uson thought that a 'support' from President Duterte to Marcos Jr. is impossible about the president's pronouncement about Marcos being a 'weak leader.'
After the reaction of Gumabao, Uson proceeded and said that it is all right for any individual to choose and express support to any candidate they wish to support.
She emphasized the idea of respect, to which Gumabao responded with a 'unity' and a peace sign (a hand gesture for BBM or Marcos Jr). Uson responded with two joints in support of Moreno.
Netizens were quick to notice the reaction of Uson after Gumabao revealed her presidential bet.
One netizen thought its absurd that Uson is pro-Moreno and Gumabao is BBM.
Nakakagago lang na Isko supporter si Mocha (better kesa kay BBM) pero kasi ano aasahan diba. Best choice kung Leni siya tapos wtf BBM si Michele Gumabao? 🤮 Hindi ko alam kung mas oks pa si Mocha compared kay Michele. Lol. Either way 🤢🤢🤢

— Mheck Mogado 🎀🌸 (@wtheckmheck) April 5, 2022
A netizen also noticed how Uson did not receive the answer she wanted and fell into a mockery.