A job applicant's bizarre yet hilarious approach in interacting with a recruiter has gone viral on social media.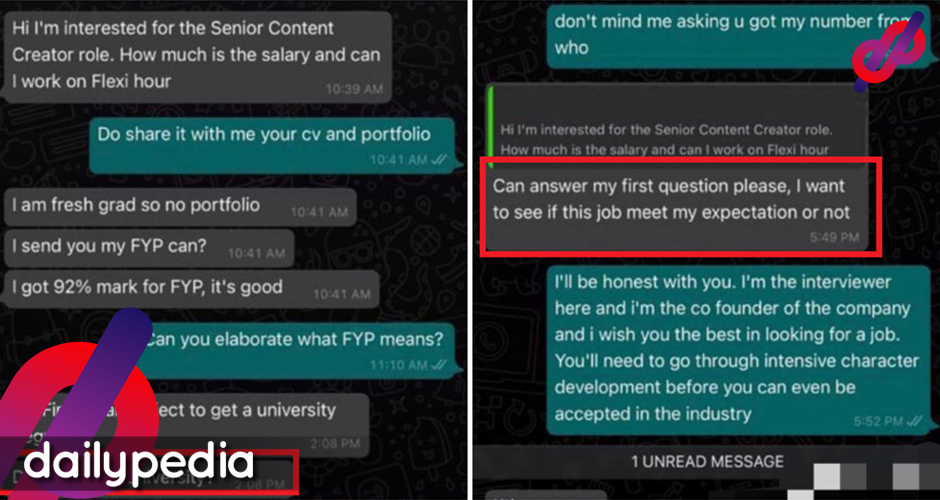 Hara Lee of Kuala Lumpur shared the WhatsApp conversation between her brother and a job applicant that seemed to have made netizens laugh.
The applicant messaged Lee's brother, who is the recruiter and co-founder of Wolves Digital, a marketing agency based in Malaysia, telling him he'd like to apply for the position of senior content creator.
They ask what the salary is and if they could work on a flexible schedule.
Lee's brother requests a portfolio, but the applicant says they can only present a "Final Year Project" where they scored 92 percent.
The applicant then asks if Lee's brother ever went to a university and demanded that he let them know if they are qualified for the job.
Lee's brother then tells the applicant that they first need to go through an "intensive character development" before contributing to the workforce.