Recognizing the issuance of R.A. 9710 Magna Carta of Women, SINA MARIA is Teatro ni Juan's first women-led production as it kicks off their 14th Theatre Season: Tuldok-Kuwit.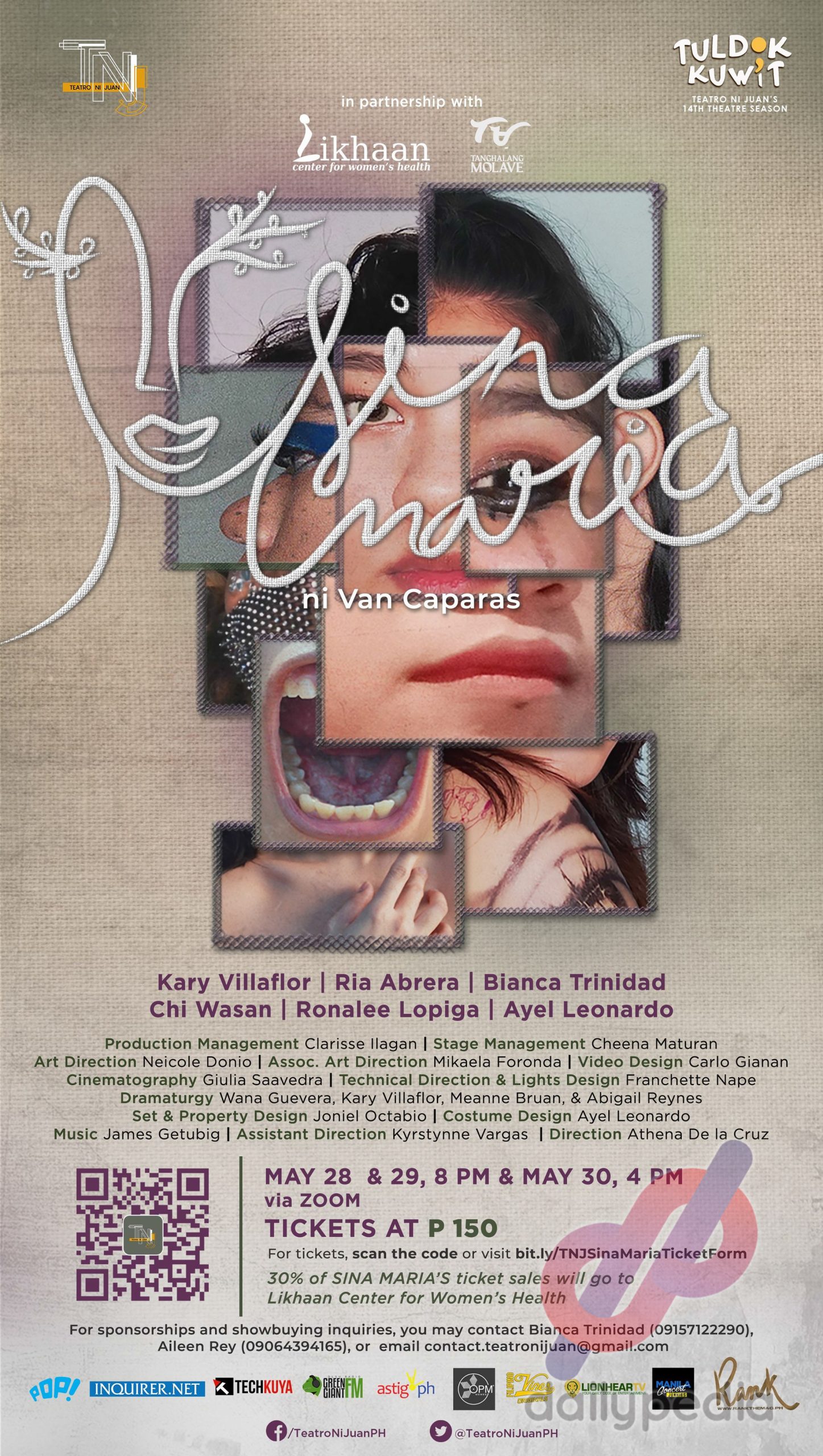 SINA MARIA grounds on the realities of womanhood. Inspired by crowdsourced narratives, the never-ending cycle of a woman's battle for status is amplified through testimonies of prejudice, morality and survival. Written by Van Caparas, the production challenges the illustrations rooted on double standards, misrepresentation, and society's expectations of being a 'Maria'.
As the 'Marias' fight for their seat at the table, the question remains: "In this world crafted by every man, have I ever met a Maria the same as I am?"
The cast includes Kary Villaflor, Ria Abrera, Bianca Trinidad, Chi Wasan, Ronalee Lopiga, and Ayel Leonardo.
The production and artistic team includes Clarisse Ilagan (Production Management), Cheena Maturan (Stage Management), Neicole Donio (Art Direction), Mikaela Foronda (Associate Art Direction), Wana Guevara, Kary Villaflor, Meanne Bruan, & Abigail Reynes (Dramaturgy), Giulia Saavedra (Cinematography), Carlo Gianan (Video Editing & Design), Franchette Nape (Lights Design & Technical Direction), Joniel Octabio (Set and Property Design), Ayel Leonardo (Costume Design), James Getubig (Music & Sound Design), Kyrstynne Vargas (Assistant Direction), and Athena De La Cruz (Direction).

SINA MARIA runs on May 28 & 29 (8pm) and May 30 (3pm) via ZOOM. Tickets are available at Php 150. Slots are limited. SINA MARIA's partner organization, Likhaan Center for Women's Health Inc. will receive a percentage of the ticket sales. SINA MARIA is also presented in partnership with PUP Tanghalang Molave.
*SINA MARIA is streamed live and is filmed remotely, following Covid-19 protocols and guidelines. A post-show talkback will follow.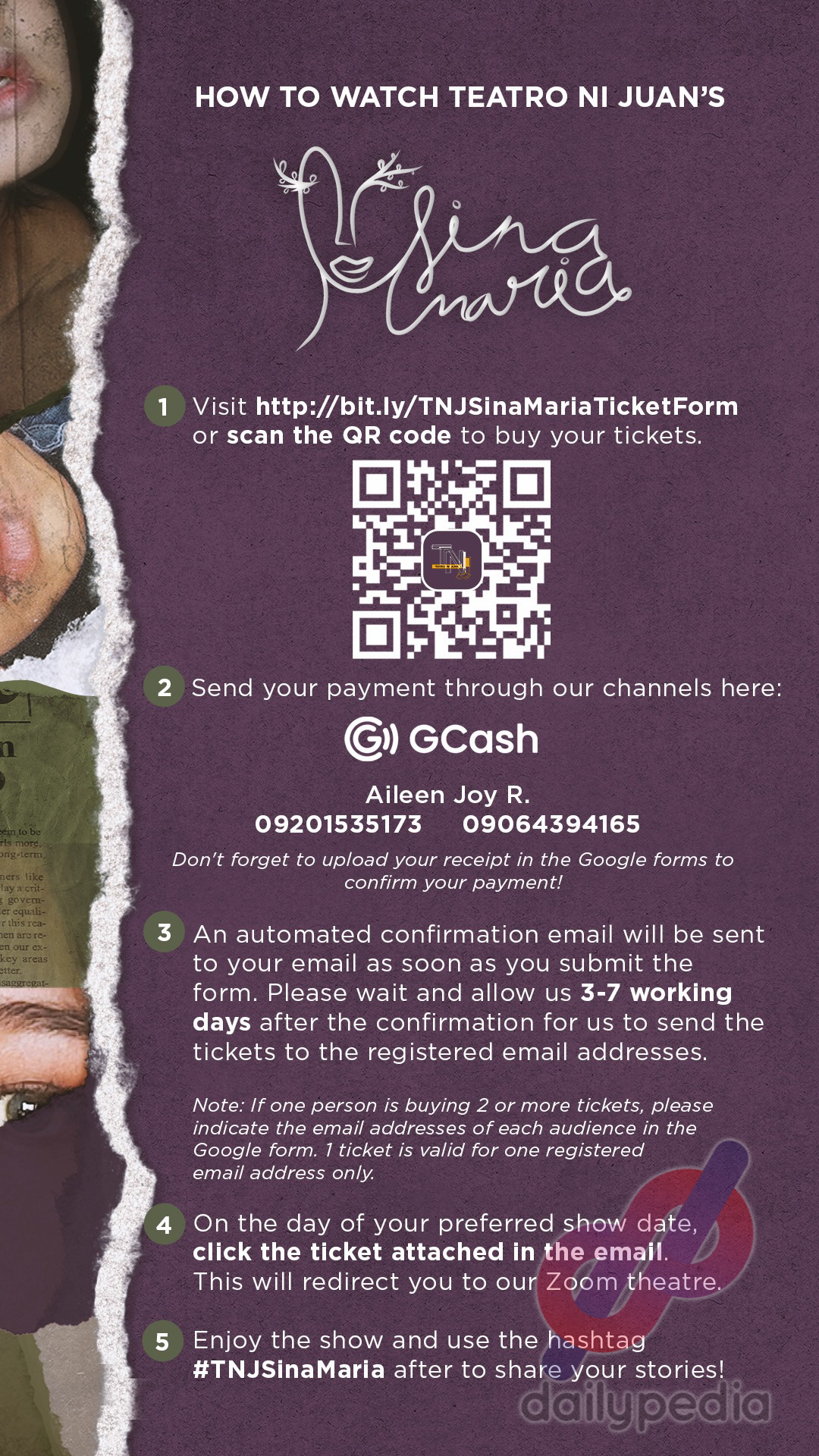 For tickets, sponsorships, and show buying inquiries, you may contact Bianca Trinidad (09157122290), Aileen Rey (09064394165), or email at [email protected] You may also reach us through our Facebook and Twitter pages @TeatroNiJuanPH.
*Trigger warning: SINA MARIA contains sensitive themes of abuse and violence. Please consult a professional if such viewing experience is suitable for selected audiences. Viewer discretion is advised.