Some of the best things in life are worth the wait.
A guy with the Twitter handle Kel Pascual sent a message to Dae Yong for a nice and wholesome game of Werewolf.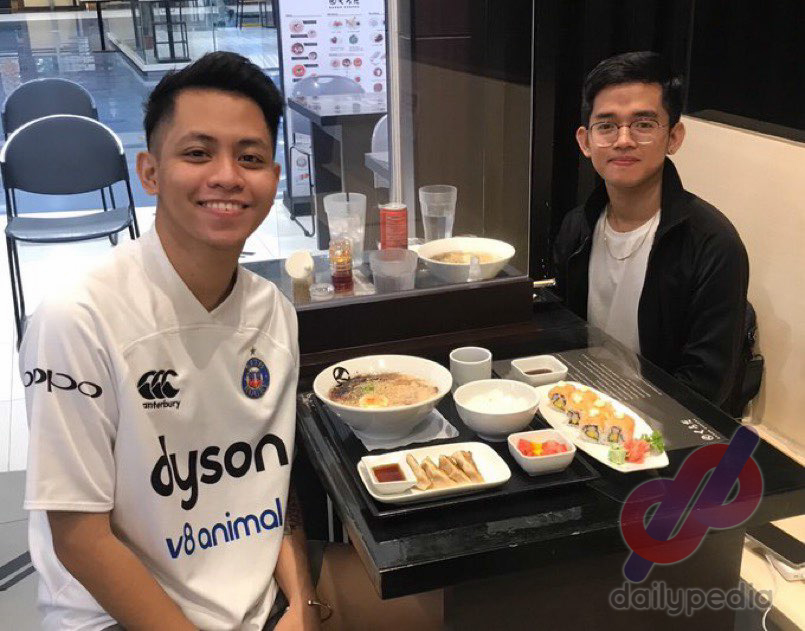 For the uninitiated, Werewolf is a game that's similar in spirit to the popular Among Us, only this time you're looking for nearly every evil being out there—mainly werewolves, of course.
So Kel, a BPO employee, sends a message to Dae, an art teacher, asking if he's up for a round of Werewolf on March 29, but Dae was busy with a Zoom conference.
Little did he know (yes, they are both biological males), Kel had a crush on him. When Dae found out, he proceeded to stalk Kel on Twitter.
He spammed the video countless times. "Nakaka-soft kasi talaga. He got me there. Parang ang sarap i-baby. Ganon!" Since times have moved on—from the one with the crush making a move on the person they have a crush on—Dae made his move. "Since I knew he had a crush on me, ako na yung nag-start ng move. Hahaha!"
His way of starting off: an invite to play Werewolf on Telegram. The response from Kel: he was in a meeting.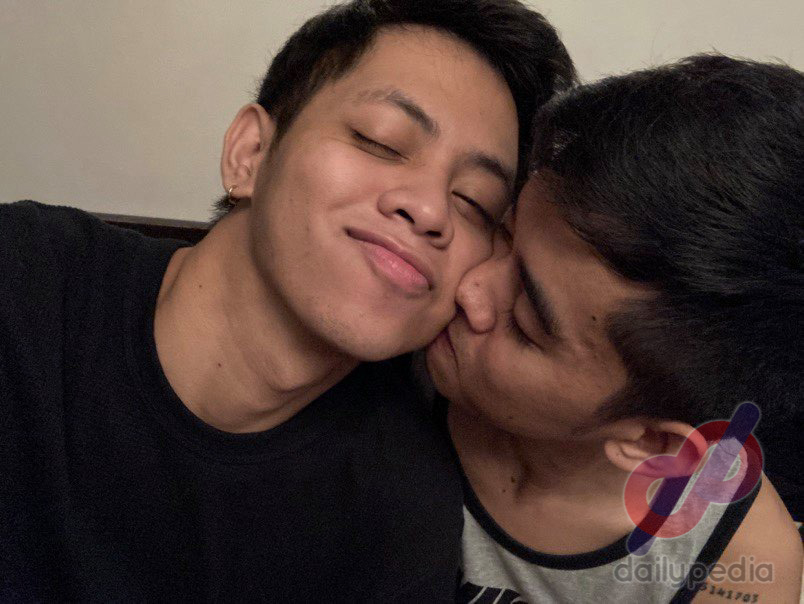 Not to be deterred, Dae bided his time and waited for a second reply. Two hours later, Kel sent him a message: "Katatapos lang ng meeting" capped by a cute emoji. That got them started, and they've been steady ever since.
Labels needed
As with any relationship, labeling it is necessary. It makes it official and sets proper expectations.
"After two days of consistent chats, I wanted to know where we are heading. I'm not the kind of person who invests time, effort, and emotions if there is no certainty," says Dae.
A phone call later and he finds out Kel is courting two other gays. Of course, Kel chooses our heroine Dae. "He said, not verbally, na he will inform the other guys that it isn't going to work. Ang ganda ko. Haha!" And so they became exclusive.
They later met in person—two months and eight days from their first convo.
Waited for 2 months and 8 days for this to happen. Waju, Dy. @damnmykel 🥺 pic.twitter.com/yXFokRBtYr

— Dae Yong (@TurnoEnContra) June 8, 2020
That was back in June. The official "kami na" moment came on August 1 via this video.
Four months of being exclusive and today, we're finally official. #Uno 💕

Pero ang tanong… sino ang nagsasabi ng totoo? 😂 pic.twitter.com/1N0xHSYejN

— Dae Yong (@TurnoEnContra) August 1, 2020
Our Art Teacher admits he was the one who made the move to "cross the bridge". "Aamin na ako, ako yung nagtanong. Nagkandabulol-bulol pa ako noon." He clarifies, however, that they knew they would be official after their first few dates, but "we want to have that special moment together, something memorable." A movie night watching Harry Potter seems rather appropriate.
That now leads us to this:
Aamin na po ako. 😭 Kaya ako nagtotopak kanina kasi akala ko wala siyang planong batiin ako eh monthsary namin. TAPOS MAY PAGANITO MALAKI PA SA'KIN. SKFHDBXNSJSK I LOVE YOU DADDY @damnmykel HAPPY MONTHSARY! Bati na tayo HAHAHAHA 💕🥰 pic.twitter.com/uXK5XNdeww

— Dae Yong (@TurnoEnContra) September 1, 2020
Our Art Teacher was having one of those new jowa moments when your significant other forgets your monthsary. Not a good move from our BPO employee, but he had his reasons. Yes, a gigantic teddy bear who will now be officially called Miko placated both the worries and the would-be anger from our Art Teacher.
If there's one takeaway we have from their love story, it's this:
"Importante na may initial label kayo para hindi kayo nagkakapaan sa dilim." – @TurnoEnContra, art teacher
And they still live happily ever after (live, because it's still going). They have so much love for each other, though, that they have decided to share it with our less fortunate kababayans.
Dae and his friend @powiecan are going to hold a benefit gig concert for jeepney drivers via Kumu. The event will happen on September 19. Details aren't final yet, but make sure you follow Dae and @powiecan for updates on their benefit gig.
'Be better than you'll ever be'

my original composition written for @kmivn_ as a prize sa pagsuporta sa KUMU contest. Bilang frontliner, i hope magustuhan mo yung song, full version will be uploaded on YT. 🙂 pic.twitter.com/6DvdqwzZAh

— Powie (@powiecan) September 5, 2020
Who knows, you might just find your forever there. If not, you can always send gifts to them via the Kumu app which they can then use to help out our jeepney drivers!