Maj. Gen. Debold Sinas trended on social media for all the wrong reasons.
The Manila police chief's birthday celebration photos show violations of various quarantine guidelines. Social distancing was not observed as there was a mass gathering. Bottles of liquor were also seen.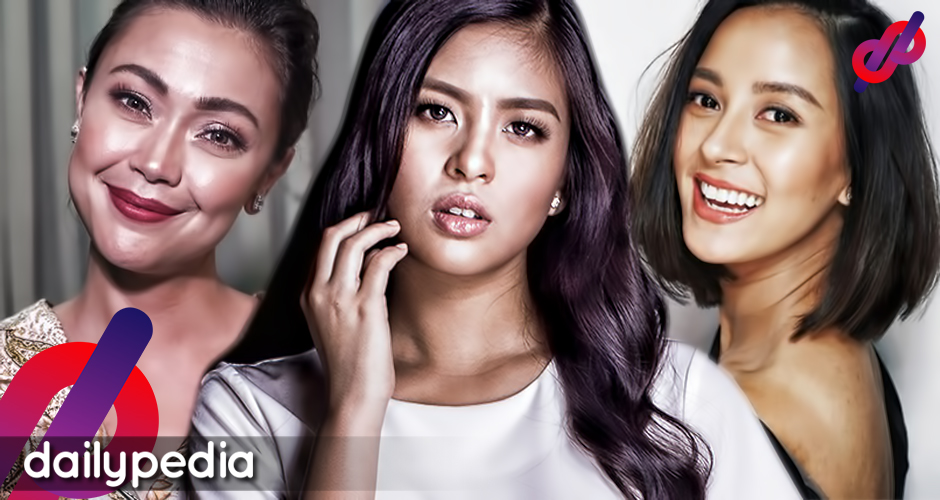 Sinas apologized for "causing anxiety to the public".
"It was never my intention to disobey existing protocols relative to the implementation of the enhanced community quarantine," Sinas said in a statement.
The public knows that nothing will come out of this since Sinas is an ally of the current administration.
K Brosas agrees with Gretchen Ho's tweet about the law being discriminatory.
TumFACT! 👍☺️ https://t.co/n9rGJsEn5m

— carmela brosas (@kbrosas) May 13, 2020
Singer Bituin Escalante think it's hypocritical for authorities to break ECQ rules when they advocate for it.
In the age of Covid when we can't even give comfort to our dying friends and family and practically can't bury our dead, just to flatten the curve, our supposed protectors are the ones breaking the rules. https://t.co/yMXDfq8nei

— bituin escalante (@gobituin) May 13, 2020
Had Sinas's birthday not created an outrage then an investigation wouldn't even happen in the first place.
Weh. Kung walang backlash wala naman sigurong probe na mangyayari. Kasi nga, Law is Law only kung pabor sa inyo. https://t.co/RE45EiYvuS

— Chai Fonacier (@bansheerabidcat) May 13, 2020
Duterte's allies might actually be above the law based on previous similar events.
LAW is LAW only when you're NOT friends w/, or not an ally of, Duterte.

But if you/re Chinese/POGO; if you're name's Mocha or Koko; if you're a billionaire TraPo, then, CONGRATS!—you just hit the SELECTIVE JUSTICE JACKPOT!

You now belong to the lucky select few: ABOVE THE LAW.

— Francis Baraan IV (@MrFrankBaraan) May 13, 2020
The PNP Chief saying Sinas did not violate any rules is just absurd to Jodi Santamaria.
Tanong ko lang po bakit po sa palagay nyo walang naging problema dito Sir? Thank you. 😬 https://t.co/Bxk2cgW5mB

— Jodi Sta.Maria (@JodiStaMaria) May 13, 2020
Gabbi Garcia seems disgusted with Sinas and the preferential treatment he was getting.
Umm? Yung ibang tao nagtitiis this lockdown nang hindi kasama yung mga mahal nila sa buhay dahil ayaw nilang lumabag sa batas. How sad. https://t.co/nXhcaystA1

— Gabbi Garcia ♡ (@gabbi) May 13, 2020
https://twitter.com/agot_isidro/status/1260397969703972869?s=20
Mismong Presidente nga hindi nag-party nung nag-birthday, pero……. #PaanoBaTo https://t.co/8Q0uzNLZ6h

— Bianca Gonzalez (@iamsuperbianca) May 13, 2020
This was truly unacceptable especially taking into account when veteran Winston Ragos was shot and killed for allegedly violating ECQ guidelines while someone like Mocha Uson who violated the Bayanihan to Heal as One Act twice is just now getting reprimanded.
People believe Sinas will not be facing any kind of punishment since he is clearly a Duterte ally.
Sinas – NCRPO chief, nagpaparty, mass gathering, lumabag sa ECQ, pinagtanggol, "I don't think merong violation ito"

Sen. Koko – nag-ikot sa MMC kahit positive sa Covid-19, lumabag sa ECQ, asks to be given compassion

Ragos – ex-sundalo, lumabag sa ECQ rules, BINARIL, PINATAY

— Tonette, Tonette (@tonetjadaone) May 13, 2020
https://twitter.com/deejdiazph/status/1260369328030928899?s=20
https://twitter.com/agot_isidro/status/1260458712474492928?s=20
Another reason for the backlash was the obvious violation of the liquor ban as seen in the photos.
At diba may liquor ban? Pero kapag sila sila mag-iinuman keri lang? ABA OKAY. Saan na ulit yung mga nagsabing Law is Law, No one is above the law, batas ay batas?

— DJ Chacha (@mor1019chacha) May 13, 2020
Liquor Ban po diba po?! san po nakakabili po alak? pic.twitter.com/g1QjJtXE9F

— DJ Jhaiho (@mor1019jhaiho) May 13, 2020
Habang ang karamihan Di makapag socialize, Di maka inom, Di maka lafur na pang happy fiesta at makinig NG live music.. aba.. Aba May tumodo kc bday naman daw nya at wala shang nilabag na batas.. uhm talaga ba? at edited daw pics kahit sila mismo nag post? Ganneerrnnn? 😐

— carmela brosas (@kbrosas) May 13, 2020
The Law is Law daw ohh! DDS Be Like! 🤮🤮🤮 pic.twitter.com/n0NxAX9N2r

— Roque Rox Santos (@roxsantos) May 13, 2020
The DDS are saying the photos were edited to implicate Sinas.
https://twitter.com/MrFrankBaraan/status/1260502036191350784?s=20
Bayan Muna party-list Rep. Ferdinand Gaite thinks Sinas is not really sorry as he really enjoyed the party, based on the photos.
"Sinas who is a senior official and the center of the celebration could have told everyone to end the party right then and there simply out of delicadeza. But he evidently enjoyed the attention and cheered it on," Gaite said in a statement on Wednesday.
"There were also photos circulating showing that they were drinking alcohol while everyone is aware of the liquor ban. Sinas can try hard to dismiss the other photos, but those that were posted in Facebook by the PNP PIO already reveal a lot," he added.
Sinas tried to rationalize his actions.
"Overjoyed as a birthday celebrant, I was caught up with a traditional Mañanita spontaneously conducted by some of my officers and men in their own volition. In all actuality, my accommodation to them was done with all cautiousness because I am fully aware of the Anti Covid measures being implemented by the government," Sinas said.
Gaite says Sinas should be reprimanded for violating the law.
"We hope the investigation into the now infamous 'mañanita' would not be about clearing Gen. Debold Sinas like the investigation that cleared him of responsibility for the murder of 14 farmers when he was head of Philippine National Police (PNP) Central Visayas," Gaite said, referring to the killing of 14 farmers during an anti-loose firearm operation last March 2019.
"We have seen this before, so we will be vigilant. The photos clearly show that there were violations of quarantine protocols regarding prohibition of mass gatherings, mandatory use of face masks, social distancing, among others, as it would be very hard for them to say otherwise," he added.