Journalist Claire Delfin, who runs her own multimedia production company, is letting people know about how journalists are not recognized as front liners in this pandemic that the whole world is going through.
She went on her personal profile on Facebook to express her thoughts.
Claire believes that journalists should already be considered as PUMs (Person under monitoring), but unfortunately, they are not.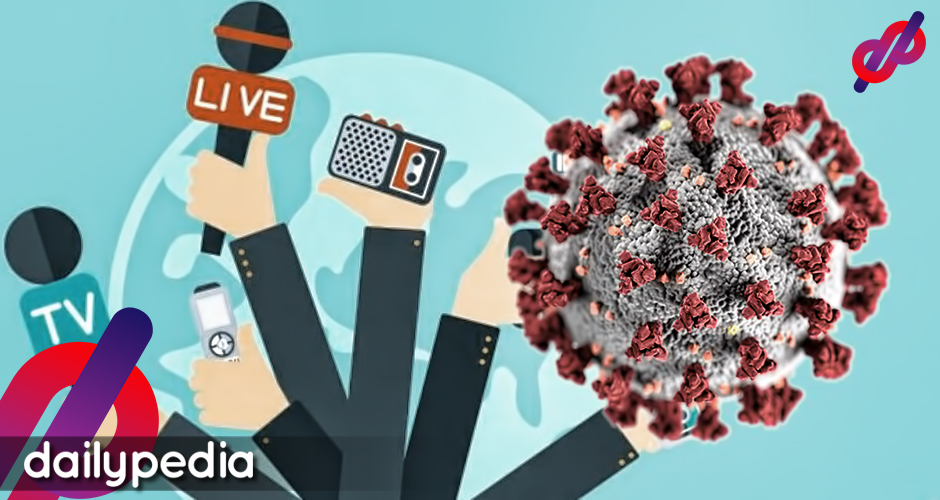 "It's sad to know that some journalists are still out in the field when they should have already been classified as PUM for having a history of exposure to COVID-19. Being PUM as provided by the Protocols set by DOH, the person should have been on self-quarantine for 14 days and has reported the case to DOH for proper action."
Journalists will continue working until they are experiencing COVID-19 symptoms, which suggests that employers are exploiting them.
"Worse part is that the bosses are allegedly tolerating it, and letting them continue their job out on the field until they show symptoms."
Journalists do not really know if they have the virus, so they might actually be spreading it.
"Asymptomatic they may be, it doesn't mean they are not possibly carrying the virus, and effectively putting other people's lives at risk. Is this not an outright violation of the DOH Protocols, primarily crafted to contain the virus and protect the people?"
This is a mockery of journalism and is completely unacceptable.
"When such happens, journalism becomes a farce. To endanger other people's lives is not only reckless and irresponsible, it is rather a complete DISSERVICE."
"When journalists need to do self-quarantine after putting their lives in danger at work, but have no leave credits left, should they not by virtue of their employers' moral responsibility to them continue to be paid? Should they be left on their own at this difficult time?"
There are journalists covering the news from a distance, but the ones that should really be commended are those who are risking their lives just to get the right information out to the public. These field journalists know what they are getting into every time they are out there doing their job.
Mariejo Ramos, a reporter at the Philippine Daily Inquirer, always brings a mask and alcohol everywhere she goes. Before entering a certain area, she looks at the situation first, asking herself whether there are people who might be positive with the virus. But a lot of interviews can be done through video calls. Local journalists will find it harder to cover the news concerning their respective communities.
Palawan News Managing Editor Celeste Anna Formoso emphasized the importance of always maintaining safety for journalists.
"We have provided alcohol, face masks, and Vitamin Cs. We have sanitized our office and practice social distancing. All interviews are done via phone calls or through Viber, messenger or text,"
Formoso requires her team to be at least a meter away when doing a face to face interview with people, and that a face mask should always be worn when they are out on the field.
"If possible, adopt teleconferencing and remote ways of gathering data instead of face-to-face engagements,"