Actress Claudine Barretto on Wednesday, October 30, shared new adorable videos of her youngest adopted son on social media.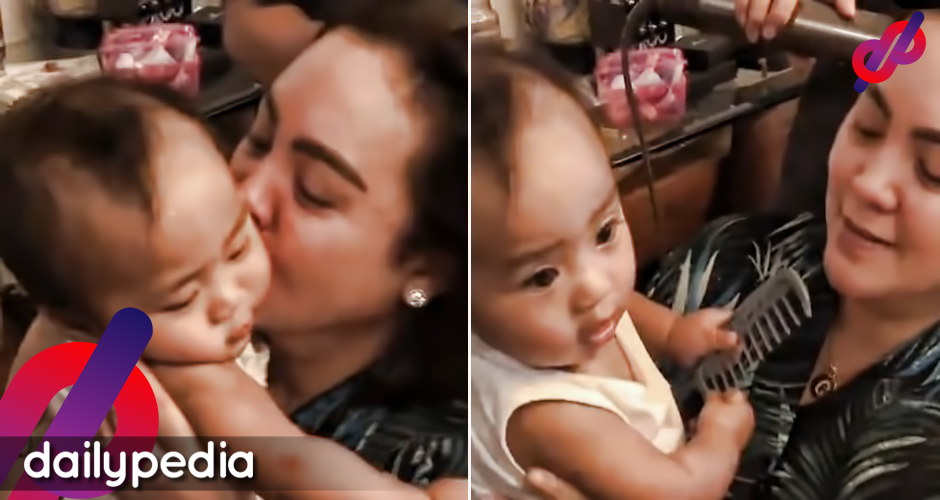 The talented actress captioned the delightful video clips on her Instagram: "My Palanggas meet my Noah."
In one of the videos, the charming baby could be seen smiling and he seemed like he just finished eating, while Claudine was seen playing with her son in the other clip.
The 40-year old actress shared on Tuesday, October 29, a video of her cute son showing his face for the first time, while dressed up in his cute pumpkin costume for Halloween.
https://www.instagram.com/p/B4PVZaqHDdy/?igshid=klsjmwzq6iho
Claudine proudly introduced her bundle of joy to netizens early last month, when she showed photos of herself cradling the baby in her arms on Instagram.
However, she opted not to show her baby's face at that time.
The seasoned actress earned praise from her followers.
One of them even dubbed her as "Angelina Jolie of the Philippines."
The Hollywood A-lister has adopted three children from different countries and has three biological kids with former husband, Hollywood actor Brad Pitt.
Claudine earlier said she's "now complete as a mother" after having Noah in her life.
So far, she has adopted three kids — Sabina, 15; Quia, four years old; and Noah.
Claudine also has a biological child with estranged husband Raymart Santiago — Santino, 12.