Danny Polaris took a viagra before partying
Met with a nurse who injected his penis with enhancers
Polaris was later hospitalized
Danny Polaris is a Welsh writer from Berlin who was hospitalized after getting injected with an erection enhancer in his penis by a nurse he met at a club.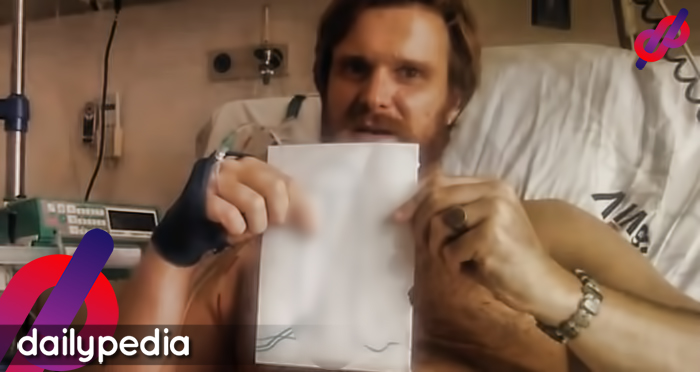 "I was partying at a club, and I took a Viagra before I went. I met a nurse, who I went home with, who ended up injecting an erection enhancer into my cock. I thought, why not, what could possibly go wrong?"
The next day, he noticed that the erection was still present but he did not mind it and even attended the Berlin Pride.
The day after that, he was rushed to the hospital because he found himself in severe pain. After examining him, doctors diagnosed him with priapism. Priapism is described as a long-lasting erection which can cause damage to the organ if not treated.
The treatments he received were painful. He had needles stuck in his penis from the side for at least five times in an attempt to remove blood from it.
He also had a plastic nail inserted in his urethra which did nothing, and was described as "ten out of ten on the pain scale."
Polaris is currently attached to a blood thinner and has been confined for almost 2 weeks now.
"Some days I wake up and I just cry about how stupid I was, about what I've lost, about what's going to happen to me. I don't know how much it's going to cost to get my penis working how it used to be working."
Polaris mainly writes about sex stories, so sex is very important to him.
"Sex is very important to me. I'm a sex writer, I write erotica and edit erotica. I need all the help I can get. I don't know what's going to happen in the future… will I have sex again?"
He advised people not to do anything crazy with their junior, so they wouldn't end up like him. "My advice to anyone with a penis is be careful when you take Viagra and don't let anyone come near your cock with an injection because it's not worth it."
You can donate to his GoFundMe.