A couple is seen covered with money while dancing
Their godparents gave them 400,000 in cash
One couple might have the greatest godparents in the history of godparents.
Facebook user MC Kevin posted photos of a wedding where he was invited to sing.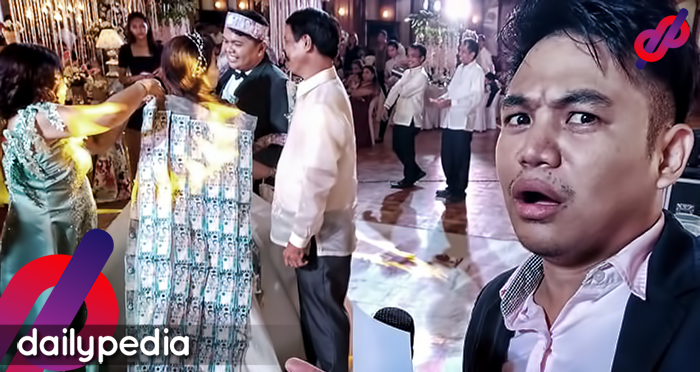 The groom and the bride can be seen dancing in the photos but one thing about them stood out: the couple had money draped all over them.
There were mostly one thousand peso bills that were draped over their clothes. One of the photos shows an older couple, presumably their godparents who were pinning even more bills on their clothes.
The money dance or sayaw ng pera is a Filipino tradition wherein godparents and other guests pin money on the newlywed couple during the reception.  The money dance is usually observed in provinces and the couple in the viral photo were wed in Lingayen, Pangasinan.
The total money that their grandparents gave them was reported to be at 400,000 pesos total.
The post has nearly 20,000 likes.