A foreigner in Dumaguete was spotted fixing a broken trash bin
The unidentified Good Samaritan was armed with tools to fix the damaged trash can
Netizens commended his good deed and original poster Montermoso wants others to be inspired by the foreigner
The noteworthy deed of an unknown foreigner in Dumaguete City went viral online, after photos of him fixing a broken trash can were shared on Facebook by a high school student to show appreciation for his actions.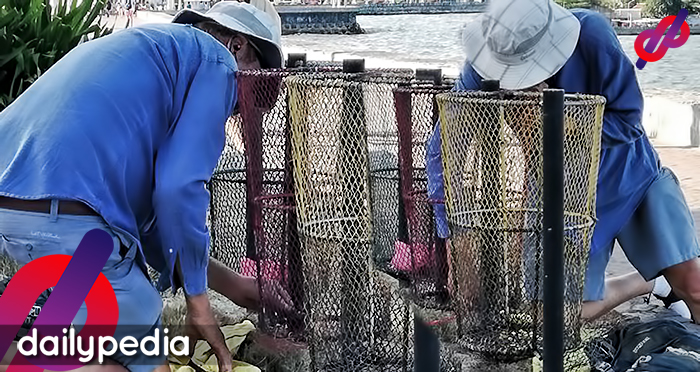 Netizen Angel Montermoso saw the foreigner sitting on the ground right beside a trash bin along the famous boulevard of the city, which is a popular destination for tourists and locals alike.
Montermoso approached the man, curious as to what he was doing and witnessed his good deed. She surmised that the foreigner must have seen the broken bin before because he was armed with tools near his person.
The Facebook user was not able to ask the Good Samaritan his name, so she shared his photos online to express admiration for his actions and hoped that it would inspire others to do the same.
She captioned the post with: "Woah. Maulaw ta dili taga diri pero syay ga ayos mga gubang basurahan diris boulevard. Thank you sir! God bless you po!"
"Woah. We should be ashamed of ourselves here because he (a foreigner) is the one repairing the damaged trash bins at the boulevard. Thank you sir! God bless you"! – translation from Cebu Daily News.
The post did earn the unknown Joe respects from the locals. It garnered 1,400 shares and about a thousand reactions, with countless Filipinos being thankful for the unknown man's actions while some felt embarrassed for not doing something about it.