She had urged victims to stand up against sexual harassment and report their cases
She has learned that organizations have no place to handle sexual harassment cases between members
As she says that "ALL VICTIMS NEED IS SUPPORT" and don't be insensitive
A proverb says "Respect begets respect."
To have a harmonious relationship with others, we should know how to respect by knowing our limitations and self-control in our actions towards others. Just like a female student in UP Diliman who have been sexually harassed by one of the male members in their organization who bravely confronted her harasser.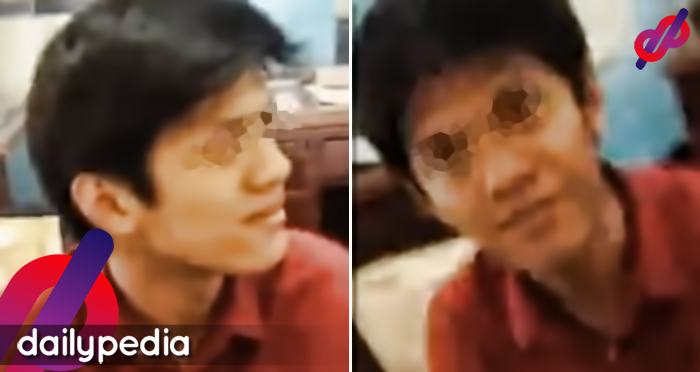 On her Twitter account, @beavelascojr showed the video how she confronted the guy who harassed her on their socio major event booth, knowing that they already had an agreement to avoid each other.
It all started on a benefit gig on May 2017 at Mow's when a drunken guy named Richard Christopher Kahulugan unexpectedly touched her. She really knew that she had been sexually harassed that night but the guy told his friends that he only held her and was not harassing her.
But for her, touching her up and holding her were not just the same.
https://twitter.com/beavelascojr/status/1071019836749287426
Richard was asking for an apology and to prove his sincerity, he even revealed his other secret on how she cheated her girlfriend and insisted that he is trying his best to change.
Instead of an apology, he made her more irritated as a woman as he has fooled other women and she was not convinced that he has changed.
https://twitter.com/beavelascojr/status/1071024205477466112
There was a time she felt that she was not doing the right thing but then, with the testimony of another woman, it pushed her to fight against Richard for sexual harassment to protect women's rights. And whatever he says, she would not believe that he has changed.
https://twitter.com/beavelascojr/status/1071290454233108480
Recently, they both bumped into each other at a socio event where he acted as if nothing had happened. That was what triggered her to confront him. After all, she exerted efforts to avoid him as what have been agreed and for Richard not doing his part of the deal. She would not sacrifice not attending an important event because of him.
Following due process, it would take a lot of time to process the case. To have stricter rules to protect the victims of sexual harassment, she had urged victims to stand up against sexual harassment and report their cases so lawmakers will take this into consideration and change some existing provisions in the Anti-Sexual Harassment (ASH) Code.
As they want change, the have referred the case to the university to see how they would handle it so it would be easy for others to seek justice for themselves.
https://twitter.com/beavelascojr/status/1103975028855468033
https://twitter.com/beavelascojr/status/1103975033121124352
https://twitter.com/beavelascojr/status/1103975034865954817
After going to the Office of Anti-Sexual Harassment, she has learned that she doesn't have to feel sorry for what she had done. In addition to that, she has learned that organizations have no place in handling sexual harassment cases between members and they have no right to keep her from filing a formal case. And according to the Anti-Sexual Harassment Code, organizations are considered liable for hindering victims from obtaining justice.
https://twitter.com/beavelascojr/status/1104223376082591744
https://twitter.com/beavelascojr/status/1104223378309672960
https://twitter.com/beavelascojr/status/1104350921796902913
With her experience, she adviced that if ever your friend has been sexually harassed, help them by reporting it immediately. And she says that "ALL VICTIMS NEED IS SUPPORT" and don't be afraid by calling out the harasser. It was very emotionally draining and challenging, as some of their friends doubted her. And the pain of a victim is indescribable, so she said "WHEN WE DO CHOOSE TO SPEAK, LISTEN TO US AND HELP US."
This is a call to out all UP organizations. They should learn their responsibilities and limitations when a member has been harassed as she says "Let us all PLEASE make our communities safer."