A netizen shares his positive HIV story
Notions about people with HIV are oftentimes unreasonable
The diagnosis of HIV/AIDS used to be a death sentence. Now, with proper treatment, people with HIV can live long, healthy lives. If they take their anti-AIDS drugs, the amount of the virus in their blood can be so small that it is impossible to infect others.
Anger, self hate, and depression are just a few of the emotions that go through the minds of people who have been diagnosed positive with HIV.
A netizen named Billy Santo posted on his twitter account last January 26 about experiencing such feelings.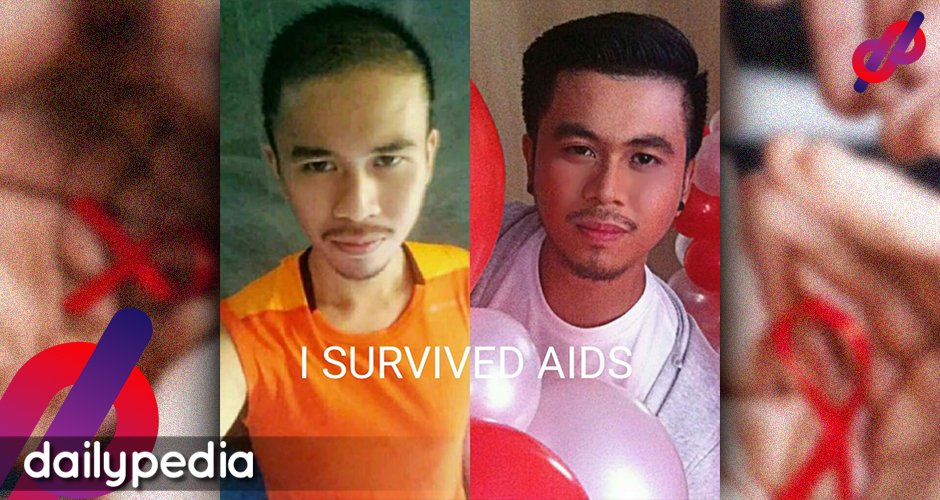 Quoting Billy Santo on his Twitter post on January 26, 2019, as he shared his thoughts and his experience as an HIV survivor in a series of tweets. "When I first knew about my condition I was very scared, confused and the only thing that came into my mind is the word "DEATH". Yet I had to dwell in a sorrowful path. Depressed and down I certainly didn't know what to do. I don't know where to go…"
"Who to talk to, where I can seek help. I was about to give up when I finally realized that no one will be able to help me but myself. I valued life more than anything else and I devoted myself to living my life with a purpose. I had to do something, I had to rise up and prove to everyone that I deserve to live a life without pretending that I am okay, because I wanted to be okay.
"With eyes shut close, I held my breathe and took a brave step and told everyone how I felt that time, how I am trying to take baby steps on how people will be able to accept me, of what I was going through. Little by little I proved to everyone that I can. I got a lot of judgement, but it was okay. I pulled it off, now I am free from the worries of being discriminated. Because I know I can defend myself from whatever will be thrown at me."
Disgust from people who associates HIV (human immunodeficiency virus) with being too "promiscuous" is not helping either. We can't help ourselves. We are bathed by western movies and TV shows like "how to get away with murder." A show featuring smutty scenes with a gay couple ended with contracting HIV.
"I have more years to live. I may not get the approval of a lot of people. But I am proud to say that I was able to capture the hearts of those who went through the same struggles as I did. I may be weird and a bit off and distasteful but I know I never hurt anyone or stepped on anyone. I am not perfect but I know the word respect.
"I will continue to live just the way I am not only to inspire and to give hope but because I am giving myself the life that I deserve. Please give me a chance to change."
People tend to get paranoid around people with HIV thinking that touching them, touching the things they've touched, or even as far as breathing the same air as them might get them infected.
HIV is a virus that can be contracted by blood, semen, vaginal fluid, or breast milk. But mosquitoes can't carry the disease and even though vaginal fluid is mode of transfer it has a rate of transmission of zero to 4 cases in 10,000 acts of oral sex.
HIV is a health condition and people react very differently. We need to remind ourselves that these are still people like us. We don't know their stories, thus we should not assume.