Based on his open letter, Franco Mabanta stated that each of the prosecutors has essentially arrived at the same conclusion that Jover Laurio was a loser
Jover tried to ask for reconsideration that made Franco think that was her easiest way for winning
What he really wanted is for Jover to be behind bars
Franco Mabanta wrote an open letter addressed to Pinoy Ako Blog (PAB), after trashing Jover Laurio's filed case – not once but twice. So, Jover tried to ask for reconsideration which made Franco think that was her easiest way for winning.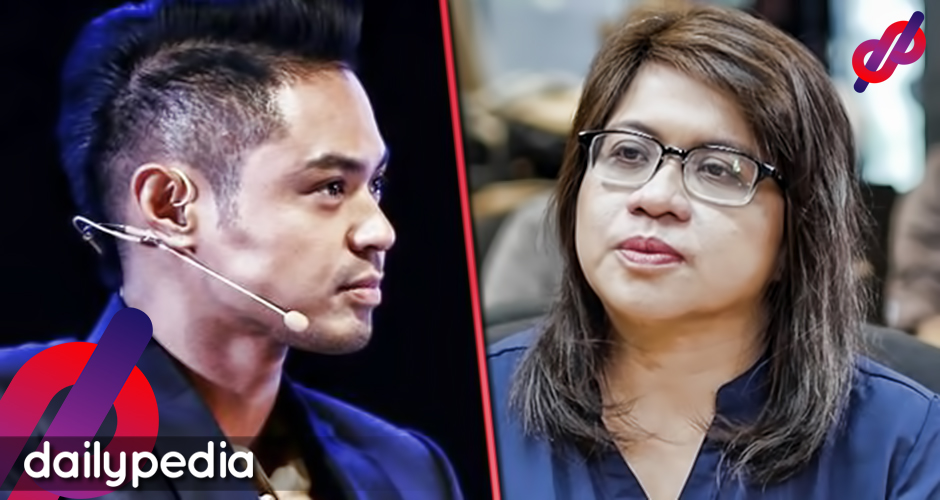 There were four prosecutors who handled both the initially-filed case and her request for reconsideration. Based on his open letter, he stated that each of the prosecutors has essentially arrived at the same conclusion that Jover was a loser.
"Four different, intelligent, honorable prosecutors handled both the initial case filed and her plea for reconsideration — two on each occasion. Each of them essentially arrived at the same conclusion: that Jover was the loser."
Before the recent open letter that Franco had posted on Facebook, he also had written a piece last year about their conversation after having their sworn out statements in Makati City Hall.
This also included the hundreds of insults Jover extensively threwnon his friends and colleagues while hiding in an anonymous blog.
https://www.instagram.com/p/BsXu06fFHB2/
"Lifted from my legal team's 18-page counter affidavit, here's an excerpt of a few of the hundreds of insults Jover indiscriminately hurled in the direction of my friends and colleagues while COWARDLY hiding behind an ANONYMOUS blog):
1. I confirm that Ms. Laurio previously published her commentaries as PAB without disclosing her personal identity. Despite Ms. Laurio's anonymity, however, PAB managed to gather significant public attention.
2. Among us, the vocal supporters of President Duterte online, and whom she refers to in her commentaries as "Dutertards," "paid trolls," and "propagandista," Ms. Laurio became particularly notorious because of her derisive, hostile, and inflammatory commentaries.
3. In the articles that she published as PAB on 5 and 10 January 2017, for instance, I have read that Ms. Laurio suggested that Sass Rogando Sasot was engaged in prostitution in the Netherlands where Sass resides. In the article published on the latter date, Ms. Laurio even published what supposedly were the prices for Sass's services as a prostitute.
https://www.instagram.com/p/BsZxtVXFrPg/
4. Furthermore, I have read from several of her articles that Ms. Laurio characterized RJ Nieto as "King of Lies," "sinungaling," "tsimoso," "tanga," "bobo," "balahura," and purveyor of "fake news."
5. Several other online commentators and bloggers supportive of President Duterte (some of whom are my dear friends), and even government officials, have also been called or referred to by Ms. Laurio using the same epithets she had used against RJ in her commentaries.
6. I have read from her commentaries, moreover, that Ms. Laurio, while hiding behind her erstwhile anonymity, brazenly characterized Sass as "pangit," veteran journalist Jojo A. Robles as "Sinungaling Chaka," my other friends Atty. Trixie Cruz-Angeles and Presidential Communications Undersecretary Lorraine Marie T. Badoy as "Contrabidang Chaka" and "hindi kagandahan…noong hindi pa naretoke," respectively, and Justice Secretary Vitalliano Aguirre ("Secretary Aguirre") as "Pangit na Abogado."
7. Indeed, Ms. Laurio had this to say to Secretary Aguirre in her commentary:
"Wala kayong konsensya! Sinungaling na paranoid pa. Isa kang tsismosong abogado na dahil walang achievement sa position ay nagiimbento na lang ng kwento. Kadiri! Wag mong iterno ang pagmumukha mo sa ugali mo, kasi papakyawin mo na lahat.
Galit sa Pangit na Abogado,
PAB"
8. She also said the most terrible things about Mark Lopez and Glenn Chong and then basically stated that Krizette Laureta Chu was bayaran. I can't even begin to write the things she said about Mocha Uson.
9. I called her ugly. And she sues me for it.
https://www.instagram.com/p/BrF12qzFVwZ/
10. See what this is?
This is the apex of hypocrisy. This is the epitome of political bullshit.
And to be completely frank, I do understand how Jover's feelings may have been hurt, and will even go as far as saying that I have empathy for her. But, genuinely and undeniably, there was no sensible + honest way to look at her previous actions and then align them with her current ones without coming to the conclusion that she was up to no good. This was someone who was shamelessly playing the victim card for irrational sympathy and perverse personal gain. This was someone who wrote that she went home crying, when, in all likelihood, she began scheming on how to fool her followers yet again."
In the end, Franco had exposed her identity to the public claiming that it is not his fault but instead he blamed Jover for all the hates she received and had earned it herself.
"The bottom line: Every single molecule of hate she received after her identity was exposed to the public had NOTHING to do with me. She earned all of it herself. ALL. OF. IT."
Then why did Franco address his open letter to Pinoy Ako Blog?
His main reason was to stop Jover Laurio for her three years of consistent and unacceptable articles, opinion or commentaries spread on social media.
"I'M SICK AND TIRED OF BEING LIED ABOUT BY THIS SICK, FRAUDULENT, MANIPULATIVE HUMAN BEING. I FUCKING HATE IT. Enough's enough. After three years of her consistent and unacceptable bullshit, it's time Jover gets what she deserves."
https://www.instagram.com/p/BqXixAVFhMU/
After hearing from a dozen of his friends and strangers, as well, most of them are considering to file cases against her especially those who have deeply hurt their families through her vile FB post. Franco declared "Now it's my turn" hoping all who have to complain to file a case against her do the same. And knowingly, Jover seems to be transferring from place to place so she can't get served the papers and the legal process.
On his letter, he asked Ms. Laurio why she held back and participated just a few times while everyone was throwing a grenade on her head, simply because Franco is saving the nuke.
"WHAT YOUR LAWYERS DIDN'T TELL YOU IS THAT YOU COMMITTED SEVERAL COUNTS OF PERJURY BY LYING UNDER OATH ON TWO SEPARATE OCCASIONS.
AND MY LAWYERS HAVE ACTUAL PHYSICAL EVIDENCE FOR YOUR CRIMES.
YOU'RE IN A SITUATION RIGHT NOW THAT IS DAMNING AND CONCLUSIVELY INDISPUTABLE.
EVEN MORE THAN THE FIRST TWO TIMES YOU LOST TO ME, THESE COUNTS OF PERJURY ARE FUCKING BULLETPROOF.
YOU CANNOT AND WILL NOT WIN THESE CASES. EVERY TOP TIER LAWYER I'VE SPOKEN TO SAYS IT'S GAME OVER. DONE, DONE, AND DONE."
As he added, Franco's was absolutely not going to settle, don't want a public apology, and certainly don't want money. What he really wanted is for Jover to be behind bars.
"I hope they let you run your stupid blog in prison because you're facing a combined prison term of up to seven years. And, mind you, I'm absolutely not going to settle. I don't want a public apology. And I certainly don't need your money.
I WANT YOU BEHIND BARS."
He would dedicate this success to all the good people she has slandered so irresponsibly, for the undeserving you libeled heartlessly over the last three years as he was resending an old message.
"I'm resending you this old message because now it holds much more weight:
Remember, Joves: I'm still undefeated in court. And you've yet to win a single case in your life. If you slander me one more time; if you post even just ONE MORE WORD about me or my friends or family; if you even just casually think about us while you're in the bathroom; if your hog nostrils involuntarily let out a snore that even just somewhat sounds like my name while you're sleeping in your swamp, I give you my word…WE WILL COME AFTER YOU WITH IMPECCABLE RESOURCES AND WE WILL BURY YOU.
Are we clear?"
Franco also leaves a piece of advice that he hopes that she will learn how to be a better person because, at the end of the day, it'll be up to you to be a good human being and live the life you want to live.
As he ended his letter, "PS – Before I go, I want you to know that I took all your lies on the chin and forgave almost all of them. The other people weren't as tolerant. But more than anything else, I want you to know that you unjustly, disgustingly, dishonestly hurt so many of our families. And that's not okay.
PPS – Your followers are a bit weird."
And after all Franco Mabanat wrote on his letter, on the Twitter account, Pinoy Ako Blog simply respond "Yun na yun? I think your legal team hates you" but obviously most of the netizen's comments are on Franco's side.
Yun na yun? I think your legal team hates you. 😂😂😂

— PinoyAkoBlog (@PinoyAkoBlog) February 12, 2019