Kapuso Ervic Vijandre joins 100 Years of Inspiring People By Rotary
The event aims to raise funds for the complete eradication of Polio worldwide
Athlete and Actor Ervic Vijandre known for his roles in The One That Got Away and Contessa, joins Rotary District 3780 on their "100 Years of Inspiring People" charity event happening on October 21. He will be joining cyclists who will start from The Villages in Clark Pampanga to Pasig City as part of the 100KM activity.
Biking is one of the things Ervic does in his free time which keeps him in shape and ready to take on his roles. He shares that he is happy to be part of the charity event and hopes his fellow artists would also join him to raise more awareness. As he also prepares for his upcoming projects with GMA, staying active is keeping him busy and fit.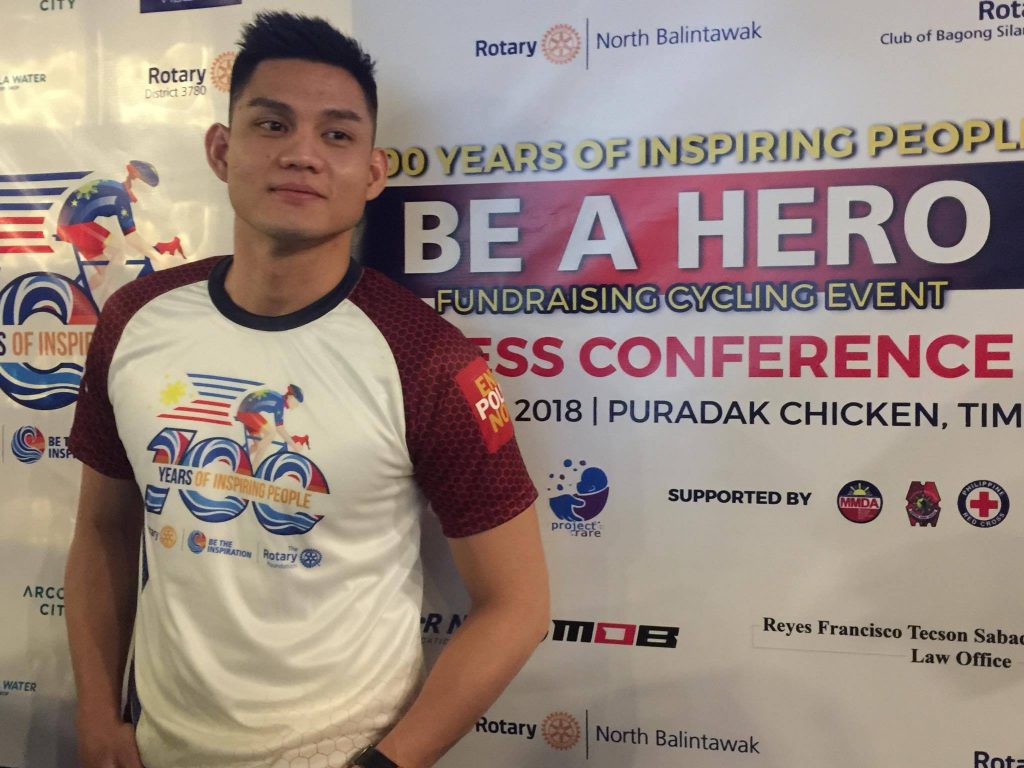 For the biking trek, he is joined by athletes who are part of the Philippine Team and Sea Games medalists namely: Jan Paul Morales, Jermyn Prado, Marella Salamat, George Oconer, Jerry Aquino Jr Ej Flores, and Luis Krog. As well as Rotarians from D3780: IP Jon Ferrer, TGP Rene Canlas, PP Roland Portes, PE Val George Mendoza, TGP Rey Sonico, and PP Mark Reyes.
The event aims to raise funds for the complete eradication of Polio worldwide. The disease is set to be completely wiped out because to the global effort of vaccination and treatment. There are only 4 countries (Afghanistan, Pakistan, Nigeria, and Papua New Guinea) left where Polio still exists, and this has been the advocacy of Rotary worldwide.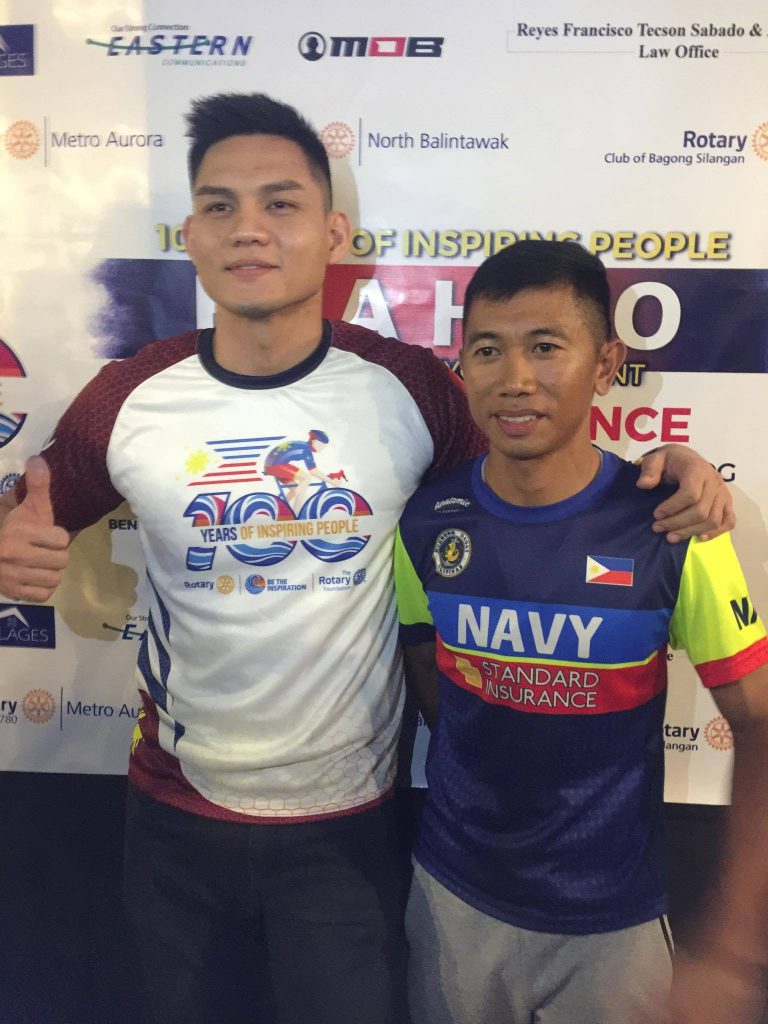 There will also be activities that will be held at AcroVia in C5 Pasig such as the "100 Minutes" that bring bikers together cycling around the venue for 100 minutes. There is also the "Amazing Race Challenge" where non-cyclists and children can join. "Starting at 6AM, it also includes cardio blast and walk."
Partners and sponsors of the event include; The Villages, ArcoVia, Eastern Communications, MOB, Monchies Transport Services, Reyes Francisco Tecson Sabado and Associates Law Office, G-TEK Tires, different clubs of RID3780, MMDA, PNP, Red Cross Quezon City, and Clark Development Corporation.
"Our main purpose of partnership is that the organization can create an endowment fund, 'for the purpose of doing good in the world and inspiring the children to become stronger to fight for their dreams and a better future," says Matt Attaway, owner of The Villages.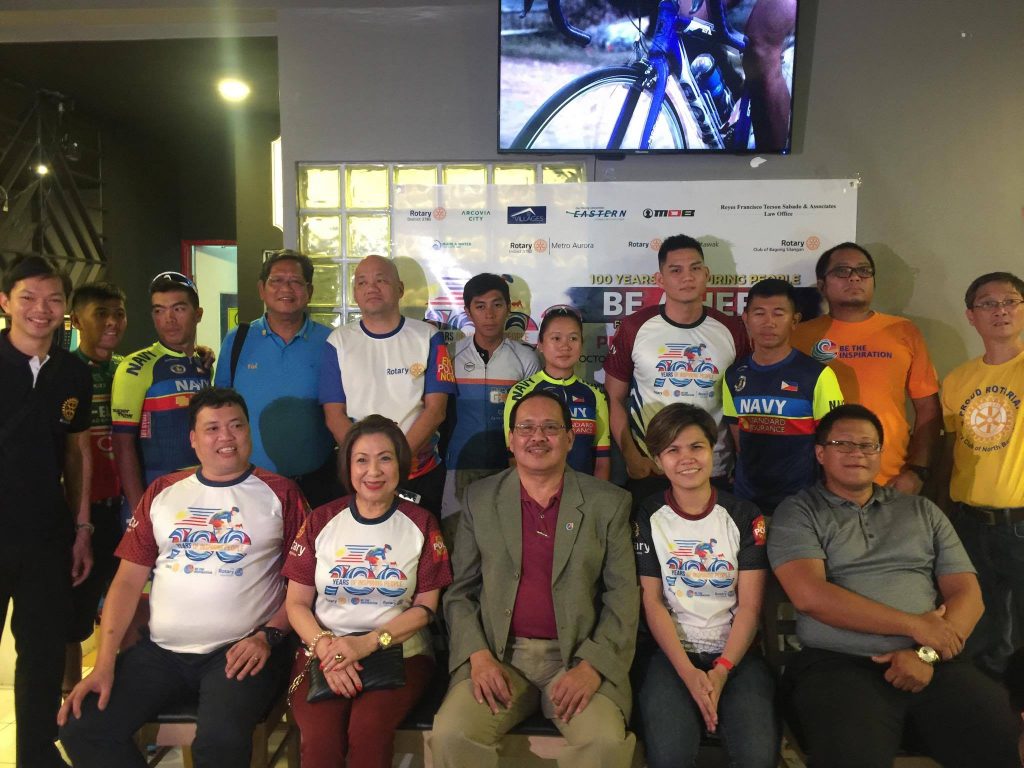 For those who are interested to join the event, registration is P850 which includes a cool dri-fit shirt, finisher medal and a loot bag. For confirmation and further inquiries, you may contact the organizers: Efren Alvarez (Rotary Club of North Balintawak) at 0917-7272122. Milds Fragante (Rotary Club of Metro Aurora) 0928-7923369 You may also visit their Facebook page: 100yearsofinspiringpeople or email them at: 10[email protected]