Different stars tweeted meaningful messages on Twitter.
They touched the topics of freedom to express their own opinions and the judgment of people online.
With the recent happenings in the showbiz industry like the Darren vs. JK incident and the issue regarding Elmo Magalona's alleged assault towards Janella Salvador, the artists involved received frequent judgment from netizens and the general public.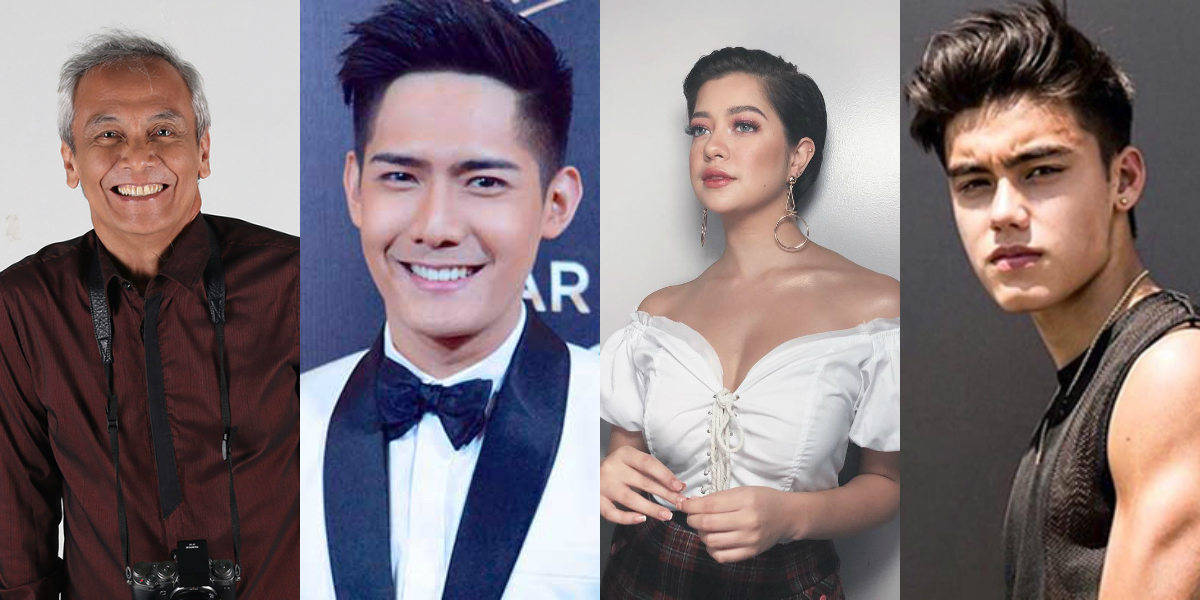 Several celebrities have expressed their opinions regarding freedom of expression and judgment.
Jim Paredes said that even though everyone has the right to freedom expression, they should be responsible for what comes after as it also has consequences.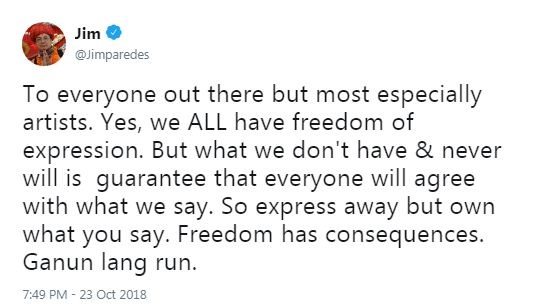 To everyone out there but most especially artists. Yes, we ALL have freedom of expression. But what we don't have & never will is guarantee that everyone will agree with what we say. So express away but own what you say. Freedom has consequences. Ganun lang run.
Robi Domingo reminded people what to do before acting.

Lesson: Think. Rethink… before you act.
Sue Ramirez tweeted about people's judgment without even knowing the real situation.

No one should be judged based only on observation. We do not owe anyone an explanation.
Former Pinoy Big Brother: 737 housemate Bailey May said how wrong it is for people to slander others.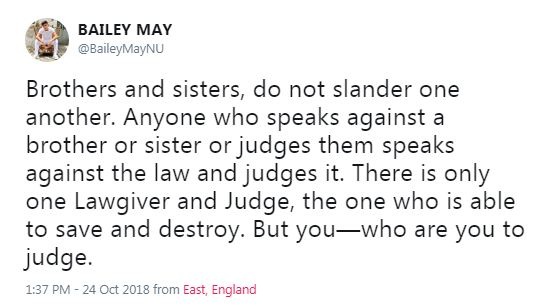 Brothers and sisters, do not slander one another. Anyone who speaks against a brother or sister or judges them speaks against the law and judges it. There is only one Lawgiver and Judge, the one who is able to save and destroy. But you—who are you to judge.