One of Anne Curtis scholars graduates from Miriam College
Sereena Calanzo expresses her gratitude towards the actress/host and Dream Maker foundation
Aside from being an actress, host, and a businesswoman, Anne Curtis also has also founded her own foundation called the "Dream Machine" which focuses on the fight against dream shaming and as an enabler to make dreams come true regardless of ethnicity, looks, economic status, skills, or anything they have no control over.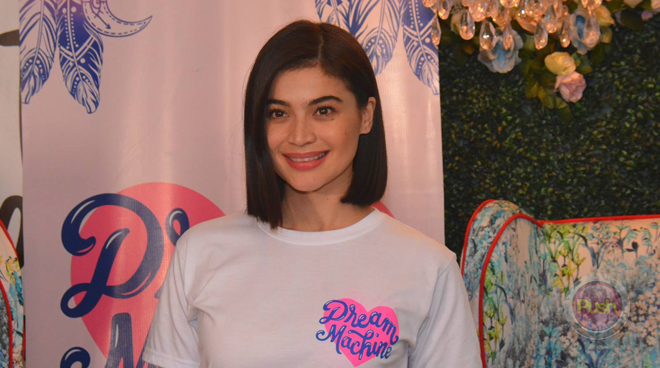 Sareena Calonzo, who is one of the scholars being supported by the foundation, is graduating! She took up Bachelors of Science in Entrepreneurship, Minor in Product Design and Development from Miriam College.
The actress/host shared her admiration and special relationship with Sereena as she shares a photo with the graduate in her Instagram stories:
"Several years ago, I met a girl named (Sareena Calonzo). She would come to my mall shows, come watch 'Showtime', and hang out with (Fanneatics) if we had gatherings. She has ALWAYS been a loyal supporter of mine… And one day, the time came she needed my support. I have always had faith in her. And wanted to help her in pursuing her biggest dream… She graduated!"
Anne also mentioned that she hopes that Sereena's achievement will be an inspiration to others that there's never a mountain too high or a dream too big. She also wishes for others to "pay it forward" one day and make other people's dreams come true also.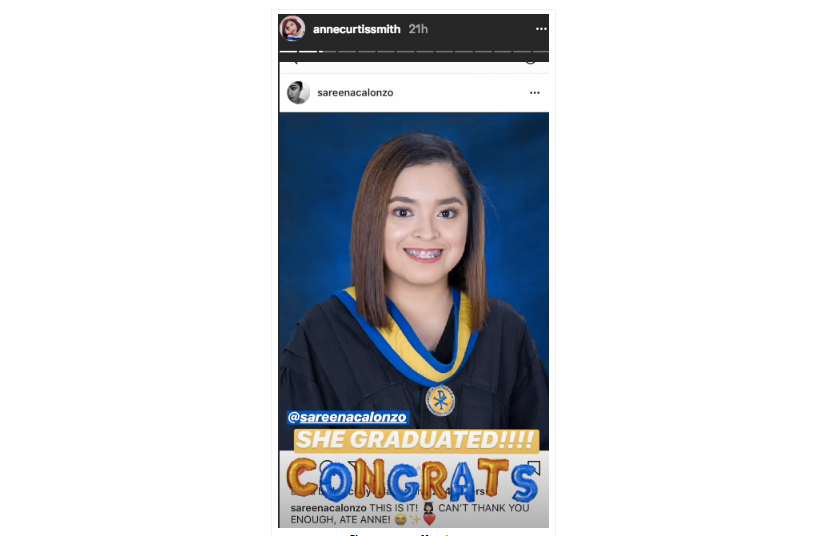 On the other hand, Sereena expressed her gratitude towards Anne as she posts her graduation picture on her Instagram page with the caption  "This is it! Can't thank you enough, Ate Anne!"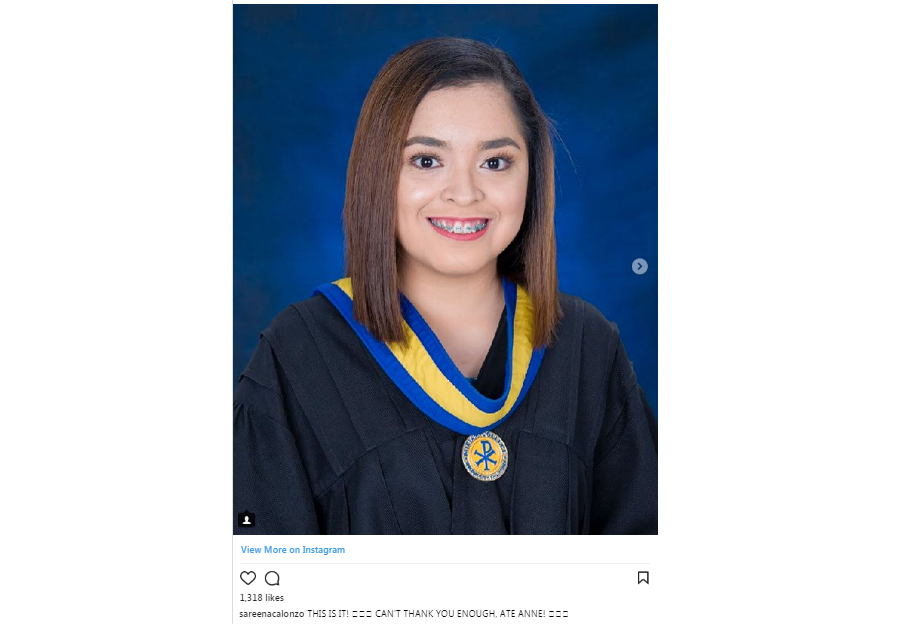 Finally, she encouraged the members of the deaf community by saying
"To my deaf friends, if you're going to be with your hearing classmates, you may feel nervous and anxious at first. They may even look down on us, and think, 'How can deaf people learn?', 'Can deaf students really understand?', 'Are deaf people slow thinkers?' BUT always remember and tell yourself – 'I can do this!"
Dream Machine was founded last August 2017 and has been continuously encouraging people to either dare to dream or volunteer help other people's dreams come true.