Facebook netizen Jake Santos prepared a very romantic proposal for his girlfriend at Gourmet Gypsy Cafe in Quezon City
Jake forgot to wear the ring to his girlfriend the moment she answered "Yes!"
Behind precious memories are often interesting stories. These moments are perfect times to showcase each person's vulnerability and personalities without any pretensions. A great example of this is preparing for a wedding proposal to a special someone.
After conducting rigorous arrangements to create a unique surprise, the outcome would definitely become one for the books.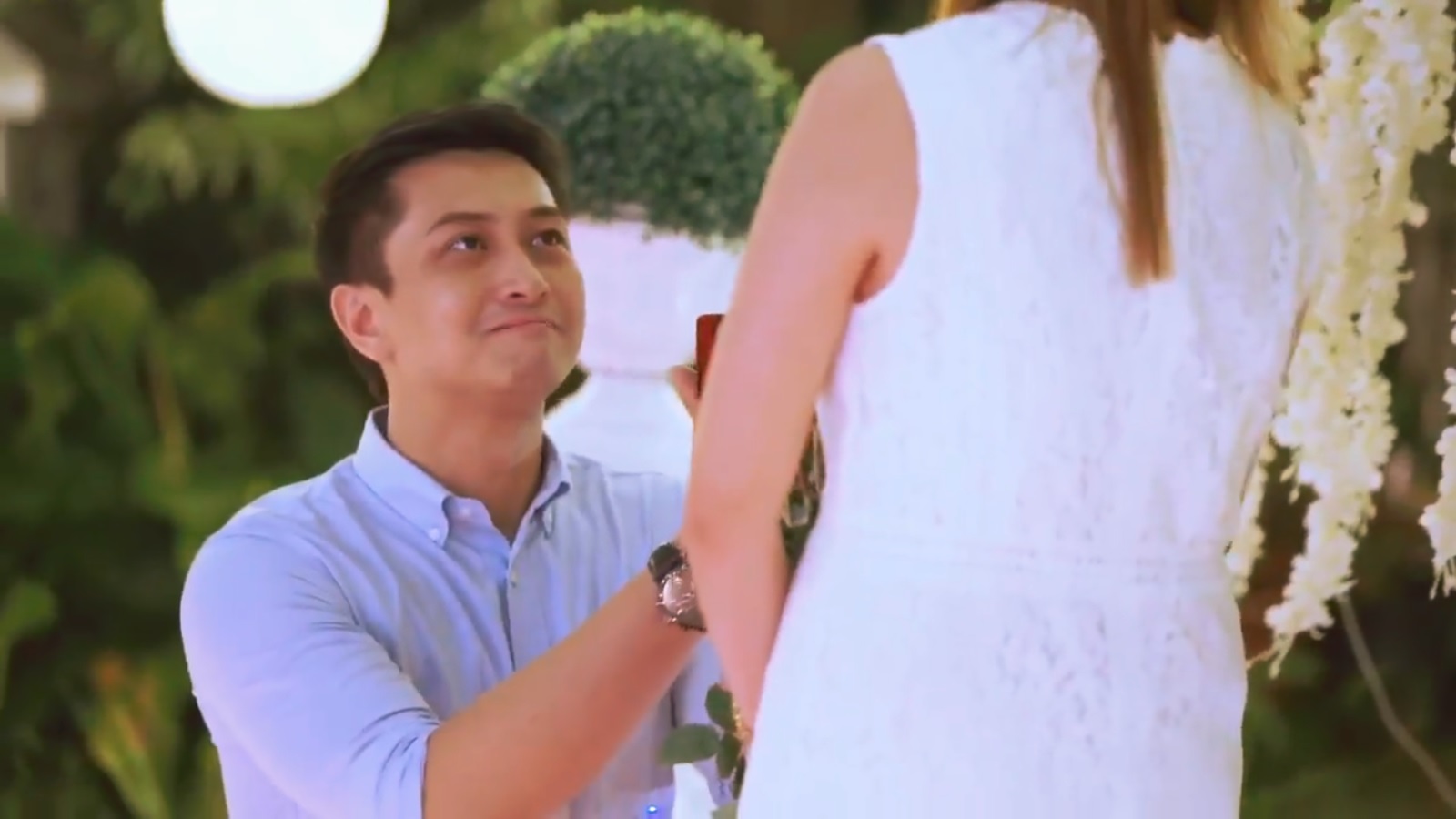 Facebook netizen Jake Santos recently posted his touching and yet hilarious proposal video to his now fiancé. He personally got the venue, Gourmet Gypsy in Quezon City, ready for the night's unforgettable event. Friends and families were also gathered to bear witness.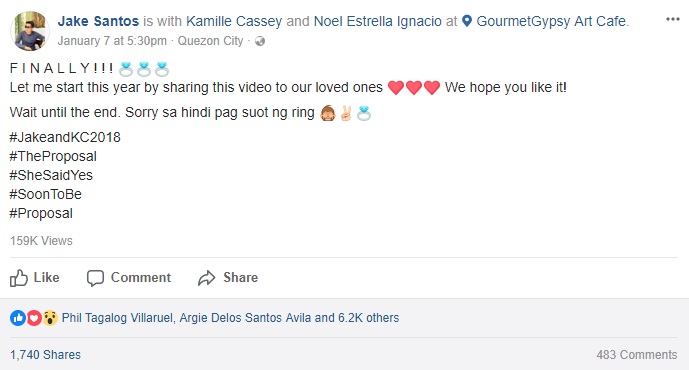 It was all perfectly-planned. Jake's girlfriend will arrive without knowing what's in store for her and he would arrive with a bouquet of flowers and a little red box.
When he finally asks THE question and got the answer he wanted, he immediately hugged his wife-to-be and forgot about the ring! He was obviously so overwhelmed by the turn of events. However, he managed to wear it by the end of the video!
WATCH the full video here:
F I N A L L Y ! ! ! 💍💍💍Let me start this year by sharing this video to our loved ones ❤️❤️❤️ We hope you like it! Wait until the end. Sorry sa hindi pag suot ng ring 🙈✌🏻💍#JakeandKC2018#TheProposal#SheSaidYes#SoonToBe#Proposal

Posted by Jake Santos on Sunday, January 7, 2018
How it all started
On an exclusive chat with Jake Santos, he shared with Dailypedia how their love story blossomed. He revealed that they are quite in a "long-distance" relationship as they are assigned in far places in the country.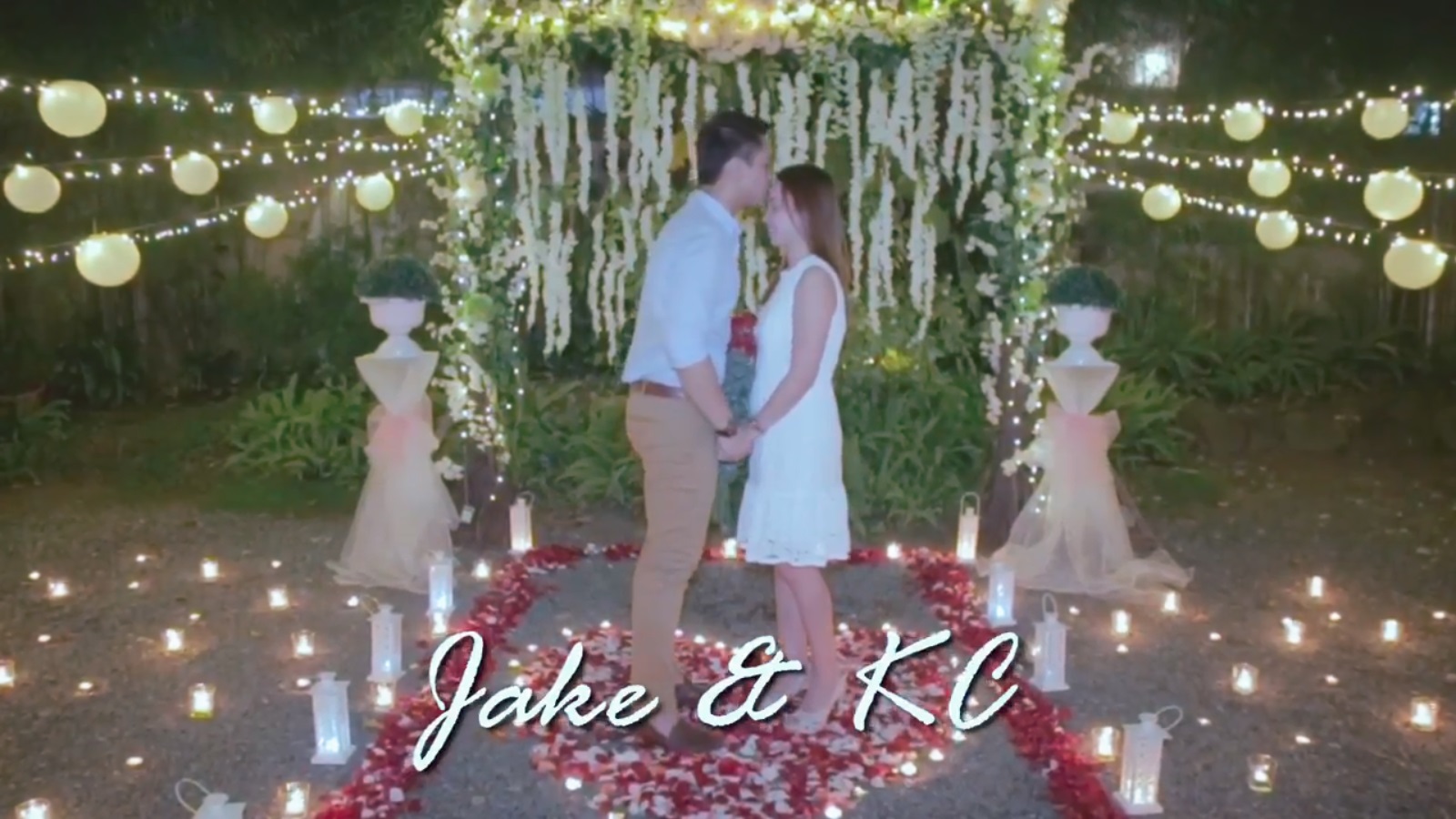 "My fiancé and I work on the same company.. However, we are assigned at different areas. She is currently in Metro Manila, while Im here at the countryside which is in Nueva Ecija."
Despite this obstacle, Jake said that they make it a point that they meet every weekends and communicate with each other everyday. By doing so, they never have to miss out that much on each other.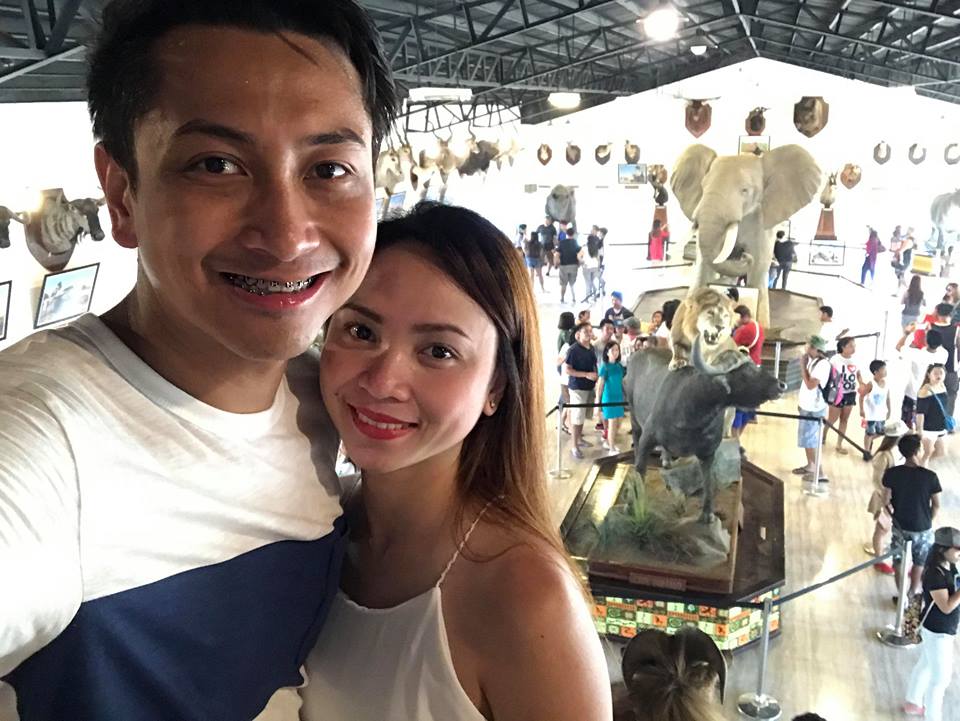 As for their future plans and target wedding date, the netizen also disclosed these information to our site.
Jake said, "We're planning to get married on Dec.8, 2018 at Quezon City. I am planning to transfer within her area right after the wedding to be with her everyday."
Moreover, Jake also wanted to impart a message for couples who want to pursue marriage.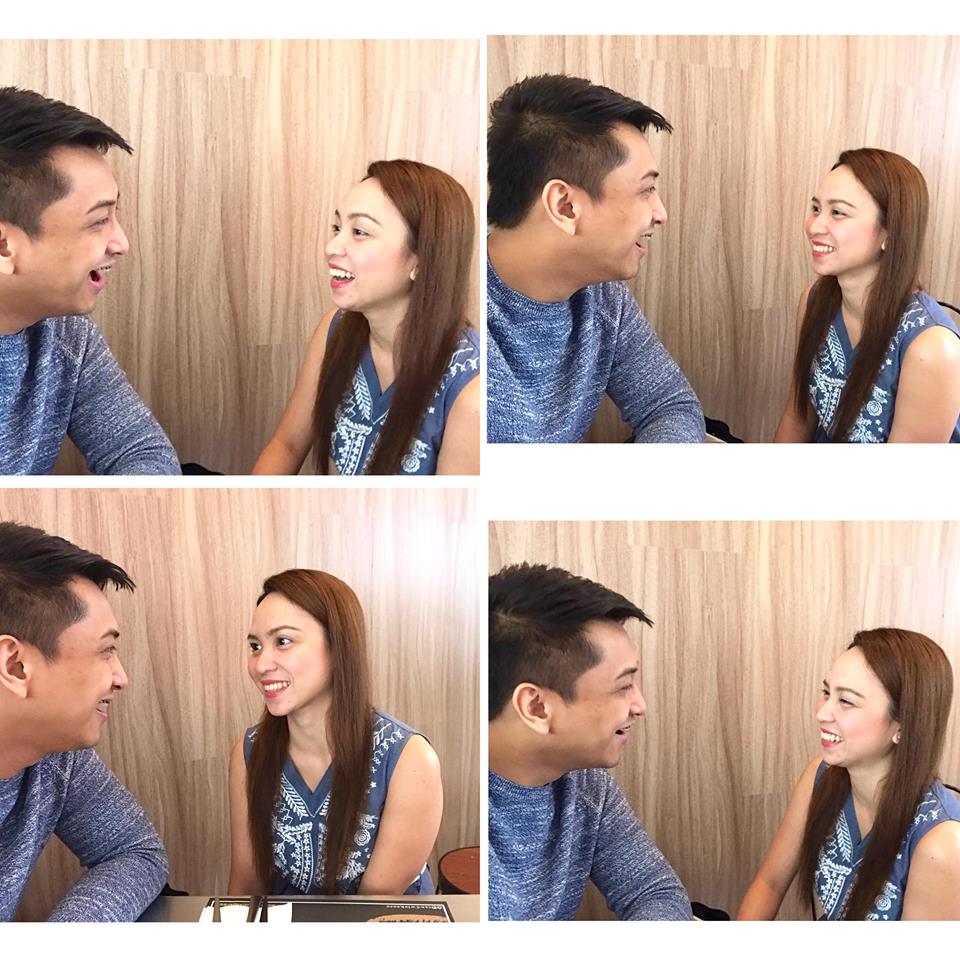 "There's no perfect relationship. Its up to the both of you on how you're going to handle/work things out. As long as you respect and love each other's differences whatever trials you'll encounter in the relationship, it will always turn out to be okay. You'll still end up having each other."
What can you say about this? Comment below!