Pope Francis hits himself against the Popemobile, gets black eye
The Pope cuts himself during an apostolic journey in Columbia
Pope Francis was just having the last leg of his apostolic journey in Columbia when he injured himself inside the Popemobile.
Black eyed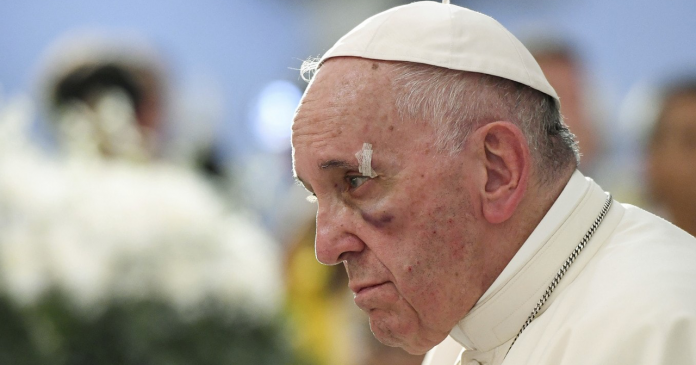 It was in the beautiful city of Cartagena when the Pope convoy decided to make a jolting stop, causing the Pope to lose his balance and hit his head on the bulletproof glass hard. Moments before the incident, he was just waving to the crowd and making the Lord's presence felt.
In the end, the pope got a black eye and a cut above his left eyebrow. Blood streamed down, but we don't have to worry much.
As seen in this video, the Pope was hurriedly aided by his companions with ice and bandages. The Holy Father did not bother and continued his journey.
In an interview after, the Pope even joked that he had been 'punched'. Pope Francis resumed his activities for the day including the veneration of the relics of Saint Peter Claver, a saint to devoted his life to helping African slaves in Columbia.
It was a grueling 6-day apostolic journey to Columbia, but the Pope did not even complain. He is firm with his belief to heal and reconcile the country that has been torn by war and violence.
This is just another reason for us to love and respect the current Pope. Mabuhay, Pope Francis!