Ateneo ends halftime performance with a political statement
Blue Babble Battalion takes on social issues into a much bigger platform
Ateneo De Manila University is known for being a fearless Institute, especially the students. From their political standpoints to courageous mobilization rallies. They are not afraid, the best way to describe them. You can never say that they are getting paid to stand up against the government, boy they can afford anything.
Controversial halftime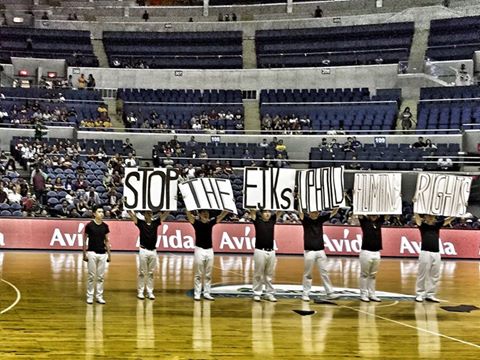 It is still fresh to us what they did on their annual lampoon publication, but here they are, calling out the rotting justice system our country currently has.
During a big match against their Katipunan Rival University of the Philippines, the Blue Eagles pulled off a controversial halftime show.
During the spectacular performance of the Ateneo Blue Babble Battalion, they found a way to end it with a political shade. The men in black on the side raised a huge placards that said: "Stop The EJKs (Extra Judicial Killings), Uphold Human Rights".
https://www.youtube.com/watch?v=x75xv7oq4c0
The picture was taken by Dianne Candelario and soon shared by the Philippine Collegian. The photo circulated online that attracted reactions from the netizens.
Netizens react
This might be a risky move and judgment-worthy for others, but many appreciated it. Some thought of this as bold and brave. No matter what their religious beliefs are, they stood up and fight against state fascism.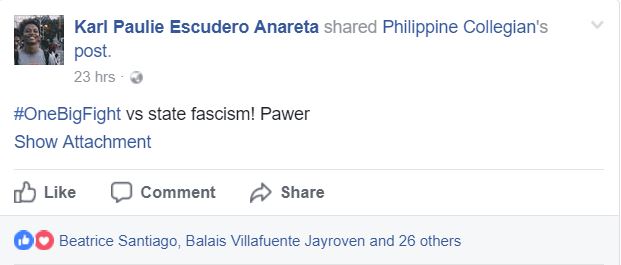 This was a bold move, indeed. No matter how many backlashes it would receive, we can never disregard the issue of EJKs. It has to stop, one way or another.
What do you think guys? Share us your thoughts.