A Facebook netizen named Sandy Jones Pilarca shared his JuanBurger project on his social media account.
According to him, he began this project of his as his way of remembering their situation in the early days wherein his family couldn't afford eating in the fast food.
Fast food chains offer the cheapest food people can buy when they are in a hurry, or when they simply need a cheap meal to help them get through the day.
But despite the reasonable price for every food, there are still families who couldn't afford to eat in such chains even for one or two times a month as they are not fortunate enough to do so.
One of the people who didn't get to dine in fast food chains as much as other people do is Sandy Jones A. Pilarca. He posted his experiences on his Facebook account which went viral as there were a lot of netizens who got inspired by his deed.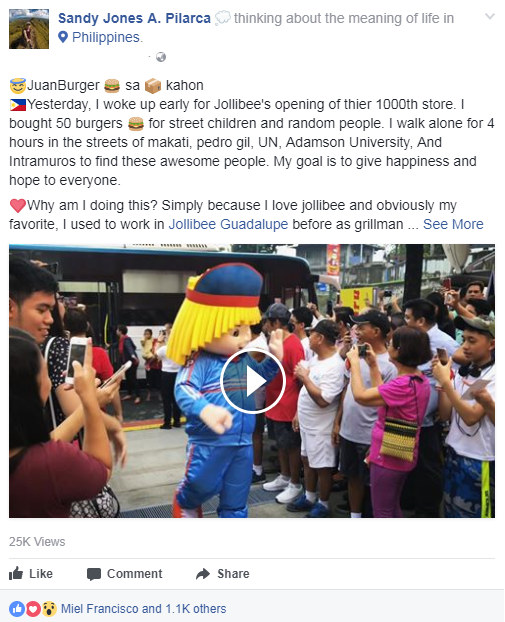 According to him, they were considered lucky if they were able to eat in a fast food restaurant for two to three times a year. As he grew up, he decided to share a food to those who couldn't afford to buy one as a commemoration for his family's experiences back then.
Read his story below:
"JuanBurger sa kahon
Yesterday, I woke up early for Jollibee's opening of their 1000th store. I bought 50 burgers for street children and random people. I walk alone for 4 hours in the streets of makati, pedro gil, UN, Adamson University, and Intramuros to find these awesome people. My goal is to give happiness and hope to everyone."
Pilarca said that he's been looking forward to the fast food chain's store opening and bought some food to give to those who can't afford to buy one.
"Why am I doing this?
Simply because I love jollibee and obviously my favorite, I used to work in Jollibee Guadalupe before as grillman too (I make burgers). Way back in my childhood days we're lucky if we can eat in jollibee 2-3 times in a year. Yes! That's exaggerated but it's true because we don't have enough money to afford it. But now I can eat anytime anywhere Jollibee (not rich though) that's why this time I want to give back all the blessing that we have and share them the happiness that jollibee gives to us."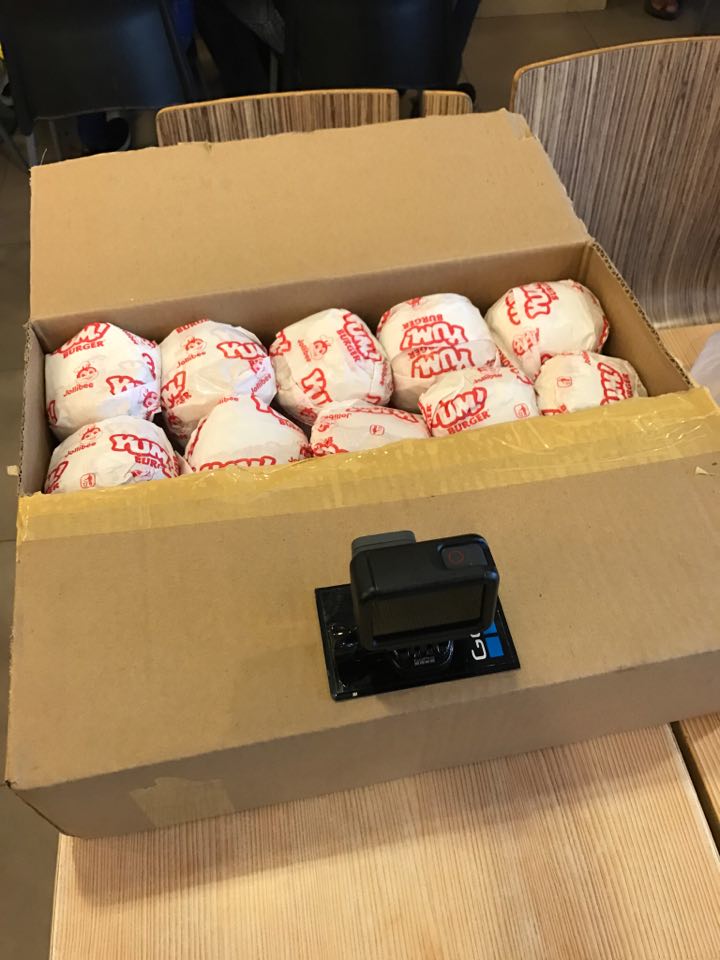 He also revealed that his family couldn't afford to eat at the store often as they didn't have much by that time. Moreover, he shared that he also worked in the same store but on a different branch, so he knows how hard it is to work in such store.
"I hope this video makes you smile and inspires you in helping specially to those in need.
And since I'm the 1000th Customer of Jollibee last July 4,2017 luckily got a 1 year supply of ChickenJoy from Jollibee. My next plan is to give those 1 year supply of ChickenMeal (10pcs per day) for the street children."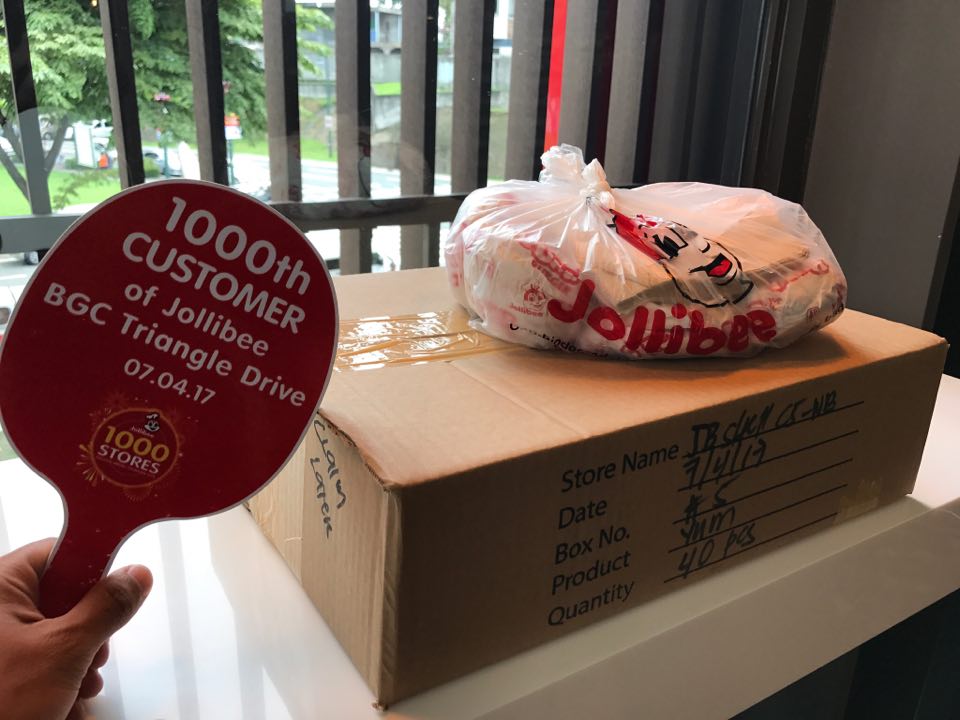 Waking up early seemed to work for Pilarca as he was hailed as the 1000th customer of the fast food restaurant. He was awarded a year's supply of the store's trademark chicken, which he is planning to give away also to the street kids.
"I want to apologize also to my prof for not attending my class yesterday 
(This is not sponsored by Jollibee, I spent half of my allowance to fund this and also with help of my friend but hopefully soon!)"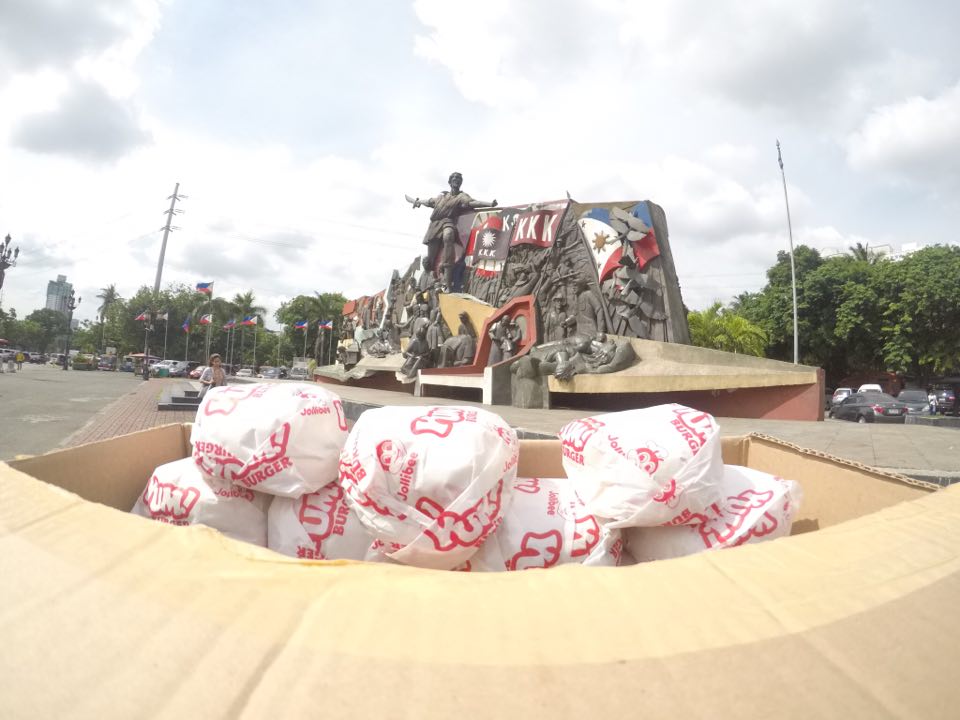 People might think that Pilarca did his deed after receiving sponsorship or compensation from the store, which is why he clarified that the money he used was from his own wallet.
Meanwhile, the netizens who had read his post were amazed and inspired by what he did.
It is indeed heartwarming to know that there are people who are more than willing to share what they have to others even when they don't have much at all.
Pilarca's deed proves that a person doesn't have to be rich if he wants to help. A small amount or gesture is enough; what matters is the fact that a person's act is genuine and not intended for fame.
What are your thoughts on his deed? Do you want to do the same?