A sickening video was shared on Facebook by a fan page named Pilipinas Viral Trending.
In the video, the waitress put the hotdog inside her private part before she served it.
A lot of people resort to dining in restaurants when they don't have much time to cook for themselves, or when they simply don't cook.
There are many restaurants to choose from and a lot of them serve good food. What could be their secret recipe for being able to give their customers a best-tasting food?
Just recently, a video was shared on Facebook by Pilipinas Viral Trending.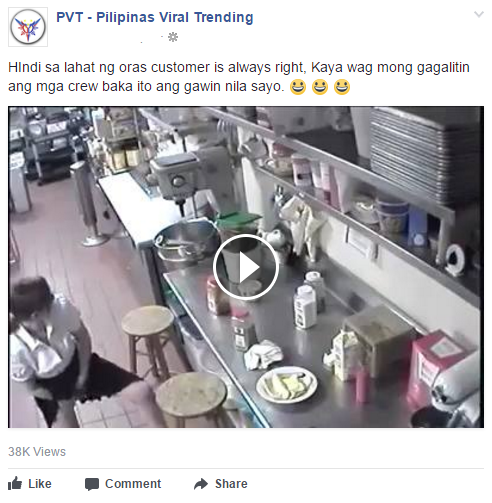 "Hindi sa lahat ng oras customer is always right, Kaya wag mong gagalitin ang mga crew baka ito ang gawin nila sayo."
Along with their status, they had included a video that was probably from a CCTV camera inside the restaurant's kitchen.
In the video, a woman was seen inspecting the hotdog using her bare hands as if she was planning to do something with it.
However, when a man entered the area, she suddenly put the food back in the plate and watched until he left.
Afterward, she got the sausage again and did something unexpected.
Apparently, she dipped the hotdog inside her love hole before putting it back to the plate and added some ketchup on it – and proceeded to serve it afterward.
Who knows whom she served it to and why she did that? A possible reason for it is she was probably mistreated by a customer.
Meanwhile, the netizens who had seen the video were disgusted and furious about the woman's action.
No matter what happened beforehand, she shouldn't have done it in the first place as it might get the customer ill, it might give her an infection, and it is just simply wrong. Also, it gives a lesson to customers not to treat them badly as incidents like this might happen to them.
At the end of the day, respect is earned; it isn't given.