Opposition Senate bets out of top 12 in unofficial poll results
Mar Roxas needs 4.5 million to win
Bam Aquino needs at least 300,000
Otso Diretso is an electoral alliance of political parties in the 2019 Philippine general elections that were opposing President Rodrigo Duterte's ideologies.
It is a slate of eight candidates (otso translates as eight) for the Philippine Senate.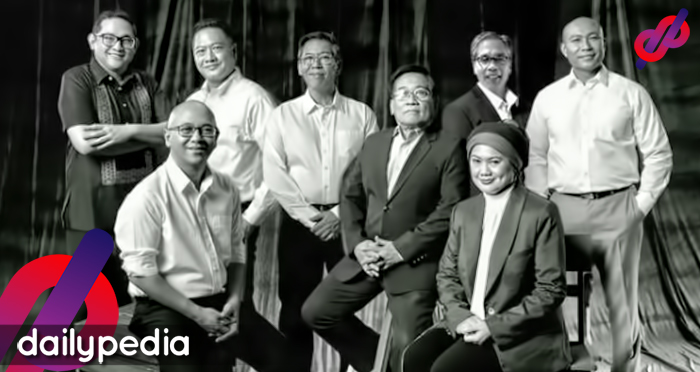 They were considered underdogs coming in to the elections. While Otso Diretso had thousands of volunteers, it did not have the support of the ruling party, which was probably why they did not win. No more than 5 mayors endorsed Otso Diretso in the midterm polls.
UP Islamic Studies professor Julkipli Wadi said,"If you minus Duterte from the equation, may laban talaga ang Otso Diretso dahil mga baguhan din yung nasa administration." He also stated that even with former President Aquino's and Robredo's support, Otso Diretso would still get nowhere.
The rest of the Otso Diretso slate were outside the top 20: human rights lawyer Chel Diokno, Magdalo partylist Rep. Gary Alejano, peace advocate Samira Gutoc, veteran election lawyer Romulo Macalintal, human rights lawyer and former Deputy Speaker Erin Tanada, and former Solicitor General Florin Hilbay.
Gutoc posted a 35 second clip thanking her fans and the support she got from them
"I'm alright despite what happened. Ganun naman talaga e. It's like my 3 bar exams. To everyone who helped me, who voted for me thank you talaga. Saludo po sa Pilipinas!"
Pilo Hilbay, who finished at 29th tweeted." Mga kababayan, one of the great privileges of my life was having to campaign for you & w/ you. Maraming kwento ng kampanya: stories of hope, inspiration, commitment, grit, generosity, & grace, bound together by love of country. These, we must remember. Salamat sa inyong lahat!
At the 21st is Diokno, who also tweeted about the loss.
"Muli, sa lahat ng kapwa ko Pilipino, salamat sa inyo."
Atty. Romulo Macalintal said thank you for the support as he ends his political career.
"It is clear that a great majority of our voters have chosen other candidates. And I respect their decision as I concede defeat in this senatorial race. Sa ating mga senior citizens at mga persons with disability, salamat sa tiwalang ipinagkaloob ninyo sa akin."
Erin Tañada also conceded, and said, "Oo nga, we would concede the elections but never our principles, tuloy ang laban."
Administration candidates dominated the polls and surveys done by Pulse Asia, that alone already said a lot about the outcome. The only one who made it was Bam Aquino, and he had a hard time winning a seat.
Vice President Leni Robredo was not ready to give up though, as she showed optimism throughout all this.
""May laban pa tayong hinaharap. Hindi pa tapos ang bilangan, at kailangan pang bantayan." 
Kiko Pangilinan is also waiting until everything has been counted and is relying on the 3 million left.
They did not expect to make it this far.  According to their spokeperson, the party expected only Aquino and Roxas to make it. They themselves were not even confident with the other candidates.
The way things are going, it looks like Roxas is not going to make it, as he needs 4.5 million to win. While Aquino needs over 300,000.
Otso Diretso blamed their subpar performance on the fact that they lacked resources and political machinery, which the administration has access to.
The administration party already played early by posting posters and signs, even before the official race started.
Even with all that, the Senate will remain independent, and do not expect that they will side with the President in all issues.