The Lasallian community, a volunteer-led initiative in which Lasallian students, alumni, personnel, and faculty from all networks of the sixteen Lasallians schools in the Philippines have come together to officially launch the organization "Lasallians For Leni".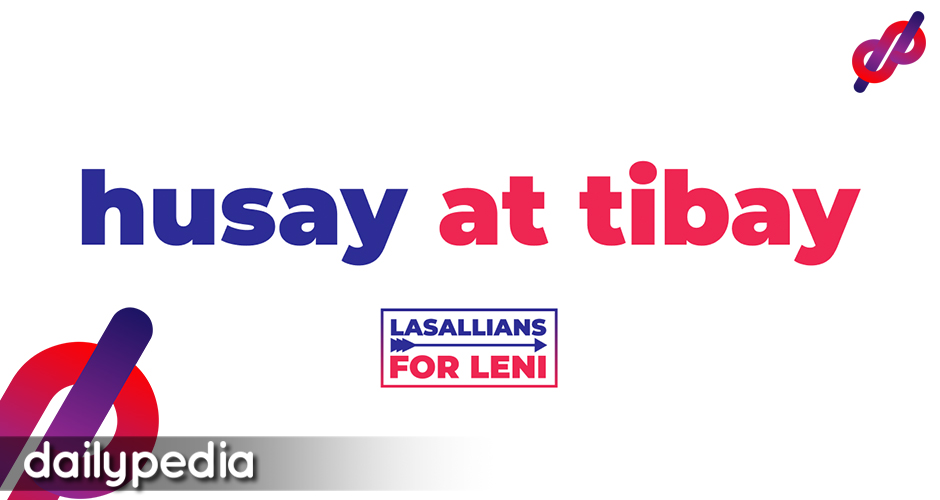 The organization kicked off its launch at 6:00 PM on January 21, 2022 via Facebook Live through the Lasallians for Leni Facebook page, with the event titled "From Green to Pink: Mga Lasalyano Para sa Tapat na Pamumuno."
The event opened with a pre-recorded video of VP Leni Robredo, encouraging the mission to uphold the truth and fight for good governance. "Ilatag ang katotohanan, ipakita ang resibo, ibahagi ang track record," she said, emphasizing the thrust with which the organization is founded–to support an electoral candidate who leads with integrity.
Through a solidarity message, Sen. Risa Hontiveros stated that the youth's "participation in the 2022 elections is beyond crucial", echoed by Atty. Chel Diokno who said that this will impact the next 6 years and beyond. In addition, Atty. Alex Lacson called on everyone to elect a leader who will give the country honest solutions; meanwhile Sen. Leila de Lima urged for a government that will protect the country's best interests and value democracy.
The roundtable discussion answered questions regarding the importance of the youth and the campaign for the right candidate despite the obstacles. Bro. Armin Luistro said that the power of the youth is in the now, evidenced by defiant actions such as the community pantry. Atty. Dino de Leon, Sen. Leila de Lima's spokesperson, pointed out that Filipinos are not violent by nature; "we don't tolerate cheating, lies, and incompetence". This further drives the statement of Atty. Sonny Matula that the nation already ousted a dictator in the past so they should not be given the chance to rise to power again.
In order to truly succeed in this campaign, Cong. Erin Tañada calls on all to stand for truth even in this time of rampant misinformation. Jobelle Domingo of Team Leni Robredo and Cong. Teddy Baguilat encouraged the youth to form lasting relationships and create difficult conversations, because that is when people can be converted.
In early 2021, Lasallian students also launched 1Sambayan Lasalyano, one of the first university chapters of 1Sambayan. The group created a much needed space for the youth to actively participate in this political landscape. Millicent Tandoc, chief convener, "This is only the beginning. The organizations will continue to stand in solidarity to fight for our country."