The two directors of the upcoming film Kitty K7, highlighted the need to make mature content conducive to allowing the young audience to understand the value of sex education.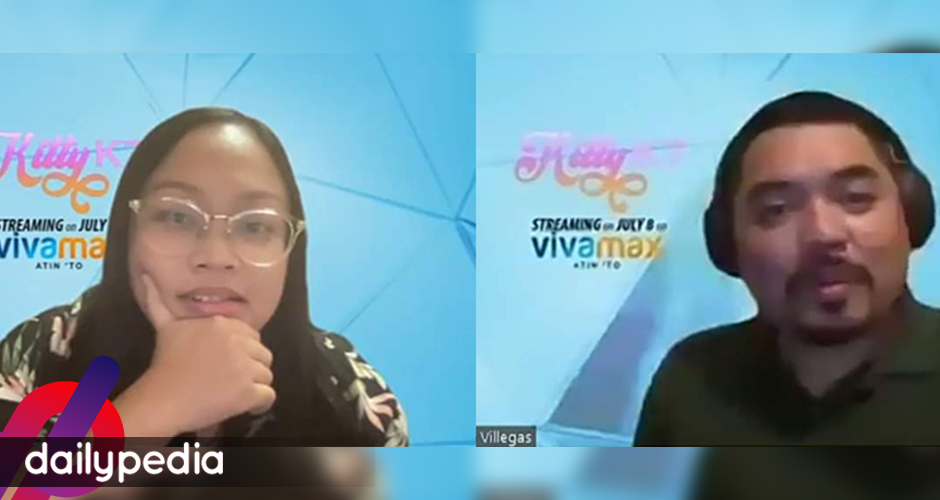 Filmmakers of the upcoming Vivamax sexy film, Kitty K7, acknowledge the responsibility and consequences of showing mature content to younger audiences. Directors Dan Villegas (Exes Baggage, Changing Partners, Never Not Love You) and Joy Aquino (Nilda, Gen Z), shared their insights during the film's mediacon. 
Villegas serves as one of the film's producers, while Aquino, a known cinematographer, is at the directorial helm of the project.
Asked about whether it is finally time to make sexy films more accessible to younger audiences, and up to what extent mature content can go, both Aquino and Villegas cited support for the initiative.
"Basta with proper guidance from their parents or someone that loves them" explained Villegas, who noted that watching mature films at a young age, especially during puberty and when hormonal changes are happening inside the body, can be difficult. 
"I think with a proper guidance, puwede kang makapanood ng mature films. Kasi that's how I grew up eh. I was allowed to watch R-rated films but my parents were there to explain what's happening"
Villegas also believe in the importance in transforming a film into a commentary, that questions realities in our society. 
"For me and for us in Project 8, very important in sa amin na may commentary, not only for Kitty K7, but all our projects, na meron siyang sinasabi. Yun nga, with our statement here na about sex work, na sana maiba ng tingin nang konti…again babalik ako sa earlier point ko na, hindi porket naghuhubad ka, bastos 'yon
"(It's important for us in Project 8 to be commentary, not just in Kitty K7 but in all our projects. That's why here in Kitty K7, we talk about sex work, and we hope that maybe, it changes our views towards them,…that baring skin in movies is not necessarily obscene)," he explained.
Kitty K7 notably talks about the life of a cam girl who does sex work for a living. Villegas also shared that the film is partly inspired by Salome Salvi, the adult content creator who went viral in 2019 for pushing for laws that protect sex workers like her.
Director Aquino, on the other hand, underscored the dangers of skipping discussions on sex education within the family.
"Sexual exploration naman is…will be there, I mean nandyan naman 'yan sa buhay, pagdadaanan nila 'yan. Sometimes, hiding it or pag masyado mong inilayo 'yung ganong diskusyon sa loob ng bahay, minsan din, it has certain effects sa mga bata. I think we can all say na we all go through it. When we were younger we got curious about certain films." 
Aquino mentioned the films that fueled her curiosity about sexy films when she was younger, among which is the award-winning Peque Gallaga masterpiece, Scorpio Nights (1985). 
"It was actually one of the films that really made me think about films." 
Starring Rose Van Ginkle in the title role, Kitty K7 starts streaming on the Vivamax app and web.vivamax.net on July 8. Also part of the cast members–Marco Gallo and Jean Kiley.