The highest level of competition will be seen at the 2020 Tokyo Olympics. However, physical prowess isn't the only thing that will be focused on but also the overall look of the athletes.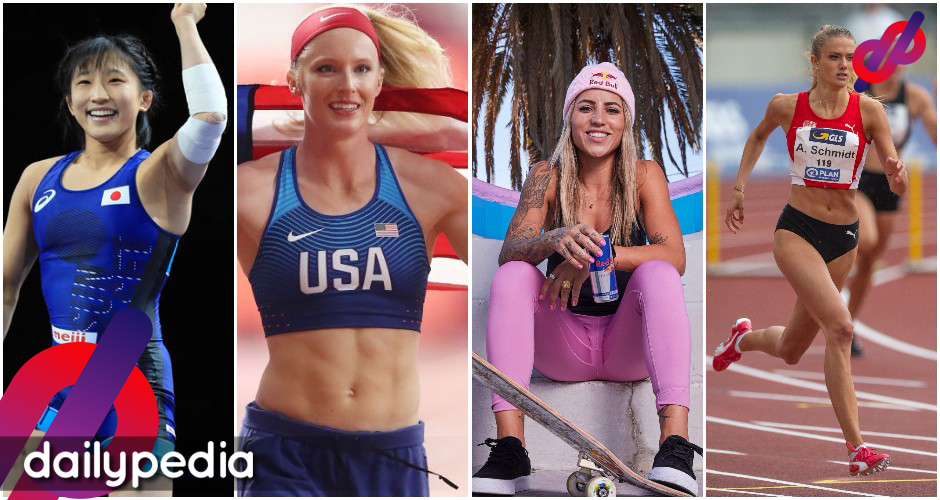 Here are the hottest female athletes competing at the Olympics.
Alica Schmidt
Media outlets consider the 22-year old German hurdler as the "world's sexiest athlete." Simps has been anticipating her Olympic debut ever since she qualified. She is to compete in the women's 4×400 relay and the Games' first-ever 4×400 mixed relay.
Alex Morgan
Morgan was literally considered one of the most beautiful athletes at the age of 22. But that can be hard to claim today as she is married and has a child to care for.
Yui Susaki
The freestyle wrestler was chosen as the official flag bearer for the Olympics alongside Rui Hachimura. She won a gold medal at Paris World Wrestling Championships at 48kg in 2017 and another gold at the Budapest World Wrestling Championships at 50kg in 2018.
Sandi Morris
The blonde pole vaulter won the silver medal at the 2016 Summer Olympics and 2017 World Championships in Athletics. She eventually won gold at the World Indoor Championships.
https://www.instagram.com/p/CREpcDWjaiS/
Leticia Bufoni
Bufoni is a six-time X Games gold medalist with over 3 million fans on Instagram.
Alex Walsh
Walsh won the 200-meter individual medley race at the Olympic Swimming Trials in Omaha.
Kristina Knott
Knott is the Philippine national record holder for the women's 200 meters and is a proven beast on track and field.
Lorenne Teixeira
Known for her smile, Teixeira plays for the Brazilian Olympic volleyball team.
Zehra Güneş
The 22-year old Turkish volleyball player stood at over 6 ft 5 and was awarded the Best Middle Blocker title after playing at the 2015 FIVB Volleyball Girls' U18 World Championship in Peru.
Bianca Pagdanganan
She won two medals in the 2018 Asian Games as an amateur and won individual and team gold medals at the 2019 Southeast Asian Games.
https://www.instagram.com/p/CPJ_abCtXlV/
Abbey Weitzeil
The dominant swimmer currently holds the American records in both the 50-meter freestyle (23.45) and 100-meter freestyle (51.26).
Valentina Acosta
The 21-year old Colombian archer competed in the women's individual event at the 2020 Summer Olympics. She has over a million followers on Instagram.
Darya Klishina
She began long jumping at the age of thirteen. Even at 30 years of age, Klishina rarely fails to arouse any straight individual out there.
Japan is expected to finish the Olympics with the most medals, followed by the US and China.