'BATO, The Movie,' "Tol,' and 'Ang Sikreto ng Piso' bombed at the tills
'Ang Sikreto ng Piso' earned only a little more that Php 200,000
Present state of indie films in the Philippines
We Filipinos are accustomed to western movies with million-dollar budgets. Flashy action scenes, top notch CGI, and savvy marketing campaigns across all social media platforms have molded our minds to associate Pinoy indie films as "cheaper" film works.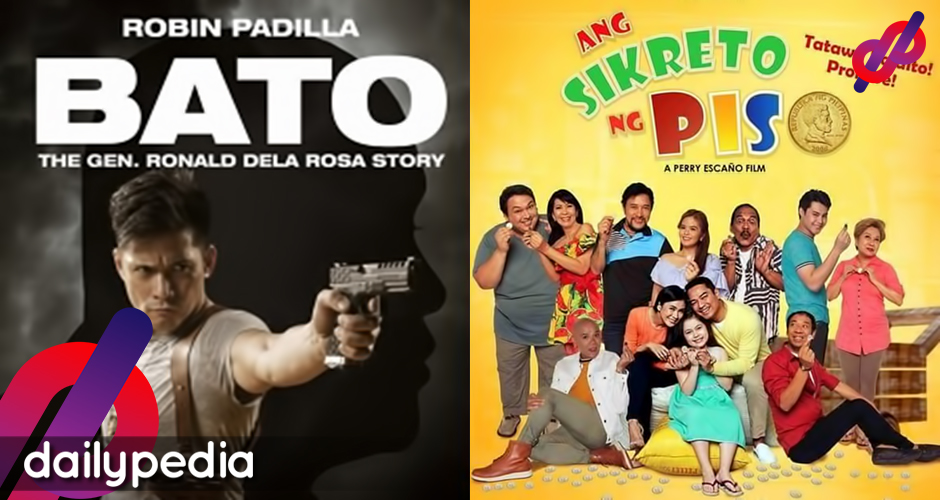 Perry Escaño, director of "Ang Sikreto ng Piso," whose movie only earned a little more than Php 200,000, expressed his sadness in the state of independent films here in the Philippines.
"It is so depressing how badly independent film productions are treated in the Philippines. Even though we have audiences watching in the cinemas, our film "Ang Sikreto ng Piso," was pulled out by some operators and was replaced with Hollywood films after the first day.
"This is not the way to encourage local directors to create more movies. This is also not the way to educate the local movie audience as they need variety in their choices.
"This is also not the way to help industry workers because they need work to be able to put food on their families' tables.
"The all-business mindset of cinema operators is killing the industry. We appeal to them to bring back to the movie theaters the local films they have pulled out after the first day. More people will come especially during the weekends. We just know. Do you think Hollywood films will help you in our future? Support our own Filipino films instead."
The movies redundancy of using storytelling that has been done before might have played a factor to its failure in the big screen, so it is not yet clear if our favor to western movies played a big factor to its flop.
Unlike piso, bato movie flopped for an entirely different reason. people can't help themselves from squinting their eyes in suspicion that the film might be a strategy to lionize Bato for the upcoming election this year in May.
Boycotted for the actor robin known for being pro duterte its timing of the release. netizens made fun of the movie for its failure to bring the audience on its release by sharing photos of its number of bought seats.
Si Bato at misis nya yung dalawa sa gitna.
Pinsan yung magkaaway sa harap.
Tas kapitbahay dati yung magjowa sa kanan.

Nilibre nya lahat yan. https://t.co/NEcYinPpeP

— Ethel (@econcepcion) February 1, 2019
Unlike the two movies mentioned before, 'Tol got praised for its gag comedy. The movie was clear from the start that the movie was all about the silliness between  3 friends (toll booth attendants Arjo Atayde, Joross Gamboa, and Ketchup Eusebio) who are outwitting each other in their efforts to woo their childhood crush (Jessy Mendiola). Unfortunately, still, even with all the praises and positive feedback, 'Tol didn't do well.
Rumor has it that the films haven't even reached the million peso mark of gross earnings on its opening day.
Have you watched these films? What are your thoughts? Please share it in the comment box down below and please leave a like and share.