Korean man opens up about the discrimination towards his dark skin
He said that people often call him Filipino as his skin is darker than most Koreans
With the rising popularity of Korean culture in the country, people's admiration towards Korea increases. We now tend to promote their music and products everywhere. From products to dramas, you can see it in almost every corner of Metro Manila.
However, the discrimination of Koreans towards dark skinned people was the hot topic on a reality show.
Hello Counselor is a Korean talk show that emphasizes on issues of normal citizens as the 'panel' gives the guests encouraging words and tips on how to handle certain situations.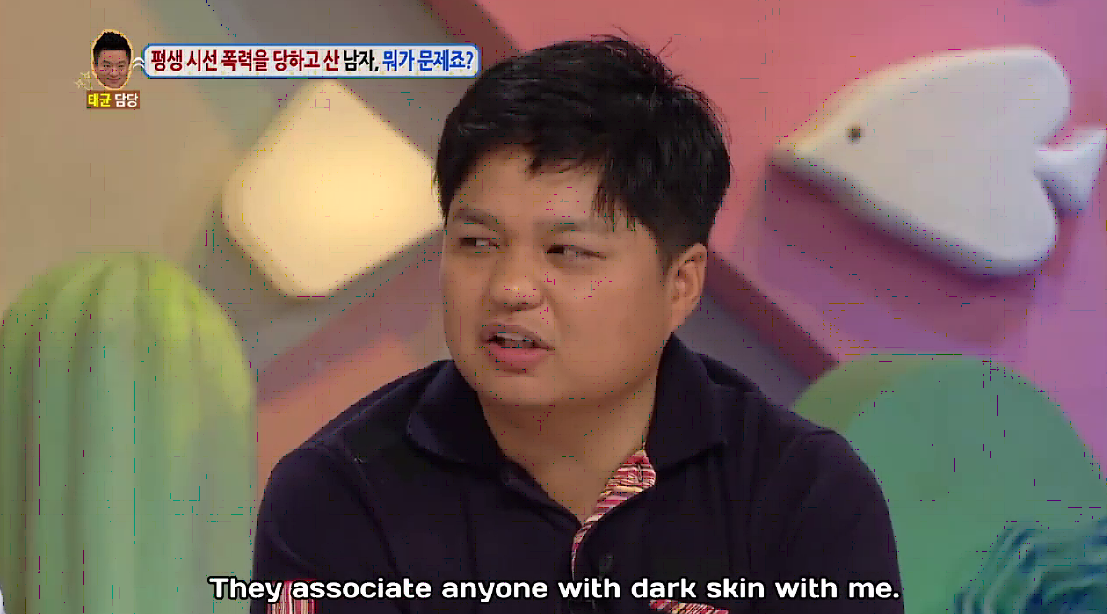 On one episode, a Korean named Yoo Seong Yeon, expressed his concern regarding his fellow Koreans looking down on him just because he has darker skin. "They associate anyone with dark skin with me" he stated.
"One friend told me he saw me in the morning. I asked him where he saw me. He said he took a dump in the bathroom, and his poop was the same color as me."
He also stated that he goes through uncomfortable situations because of his skin color. One example is whenever he rides the public transportation, there are instances that elders take photos of him because he looks like a foreigner.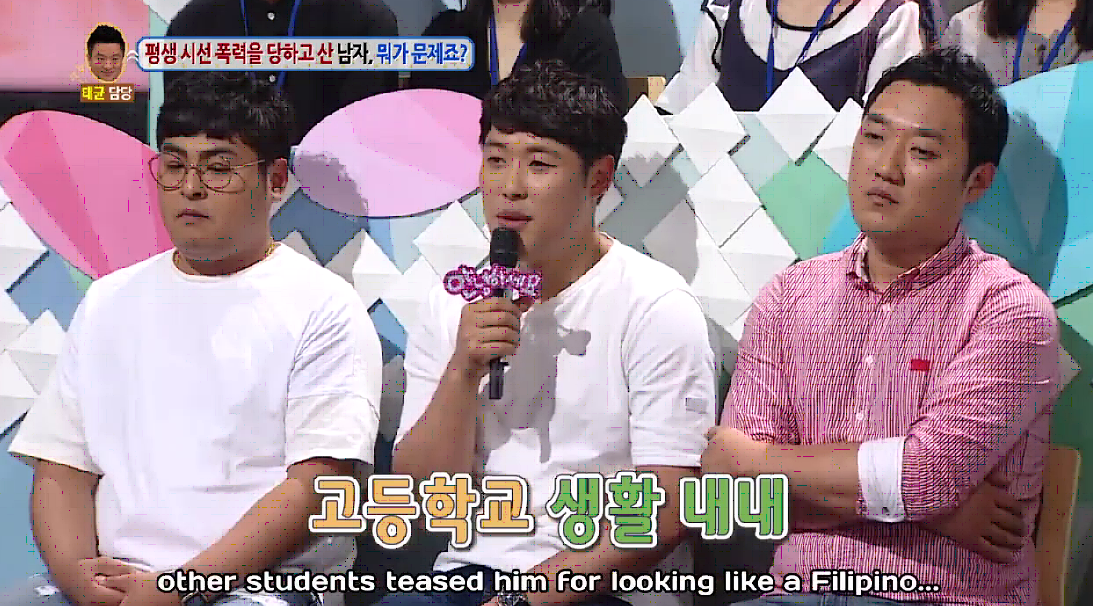 Seong Hyeon's friend also shared how he gets mistaken as a Filipino or Thai. "I got picked on a lot too. In high school, whenever we went to a store or a restroom, other students teased him for looking like a Filipino or a foreigner."
Because of the discrimination towards his skin color, he rarely went to school, and if he does, he goes straight home after.
Seong Hyeon also said that people greet him by saying "Hey, Filipino." without even knowing his nationality. An incident that really threw him off was when he attended a wedding and a friend told the bride's friends that "He's from abroad and the groom hired him to sing at the wedding."
Because of to the discrimination, he said that he rarely went out at daytime. "Because my face is dark, I stand out during the day so I usually go out at night."
A girl he really liked rejected him because of his skin color.
And now that he has a daughter, he admitted that he's worried that his daughter's skin might get darker as she gets older. "When she turns five and enters school, I'm afraid her friends might tease her and say her dad is a foreigner."
At the end of the segment, he revealed that he's a Korean man and he has also served in the military.
"Please don't judge or discriminate against me based on my appearance. Please treat me like any other person and don't be prejudiced."
One of the hosts reminded everyone not to judge people based on their looks.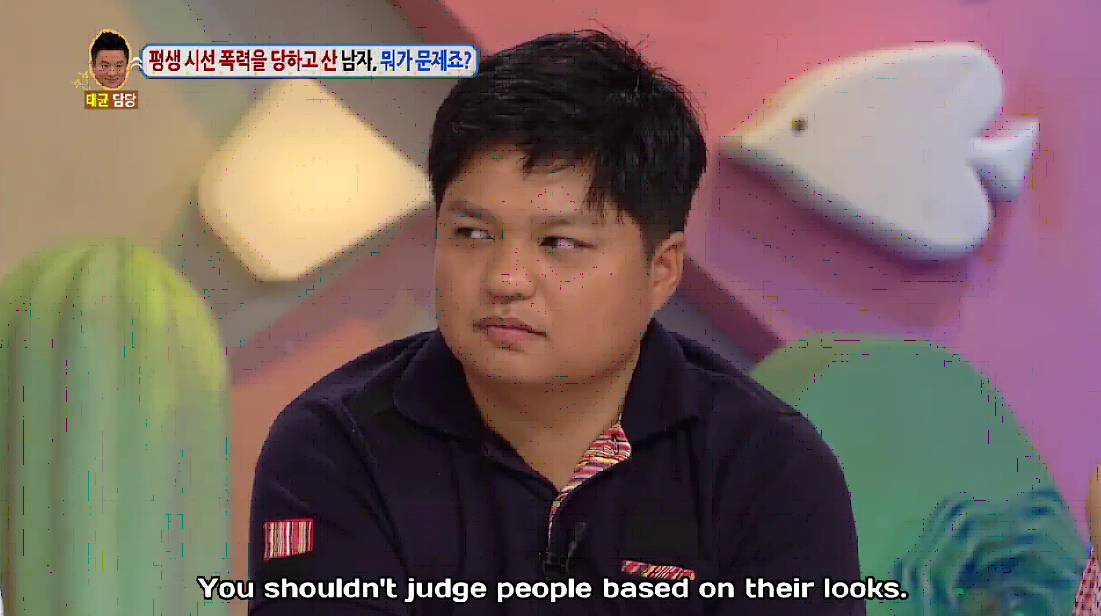 "He just wants to be treated fairly. Every person has biased thoughts and prejudice. The only way to get rid of them is to put yourself in their shoes. You need to try to understand that person. That way you can see what they go through. You shouldn't judge people based on their looks. 
His worry is not the problem. Our prejudice and discrimination are the real problems."
Filipino – Dark Skinned Korean

PANOORIN: Iba ang paghanga natin sa mga Koreano, pero ang iba sa kanila ay ganito ang tingin sa kutis natin.Video courtesy of: Hello Counselor