Recently, his older sister, the Kapamilya star, Nadine Lustre, discovered her brother's blog posts about his own fight with depression, a failed romantic relationship and his first suicide attempt.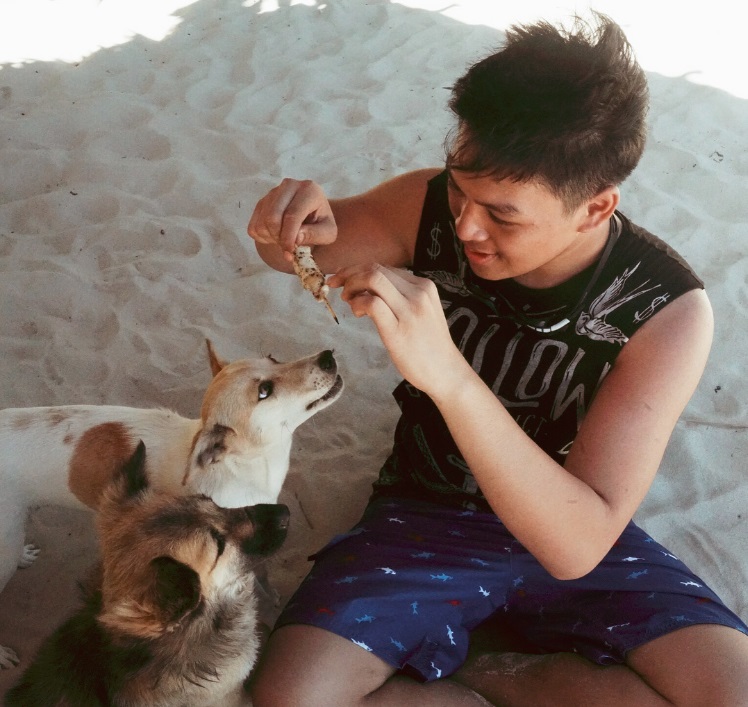 On October 13, Nadine posted on Instagram to honor her brother's 17th birthday. She expressed that she was proud of him and that she never knew that he had a talent with words.
"Im so proud of you.
Never knew you had such talent with words.
Im happy to have read all of your entries and discover that you have such a beautiful mind.
Excited to read your scripts/stories soon.
https://medium.com/isaiahlustre/latest
I want to thank you for teaching everyone a very important lesson.
Thank you for opening my eyes and making me braver.
I know now that whatever challenge I will have to face, I will be able to pull through because of you.
Im gonna miss your face and miss hearing your corny jokes.
I wish you stayed with us longer.
I am keeping my promise and we will still travel the world together.
No more crying.
Happy Birthday Dude.
Joyeux voyage, je t'aime frère ♡"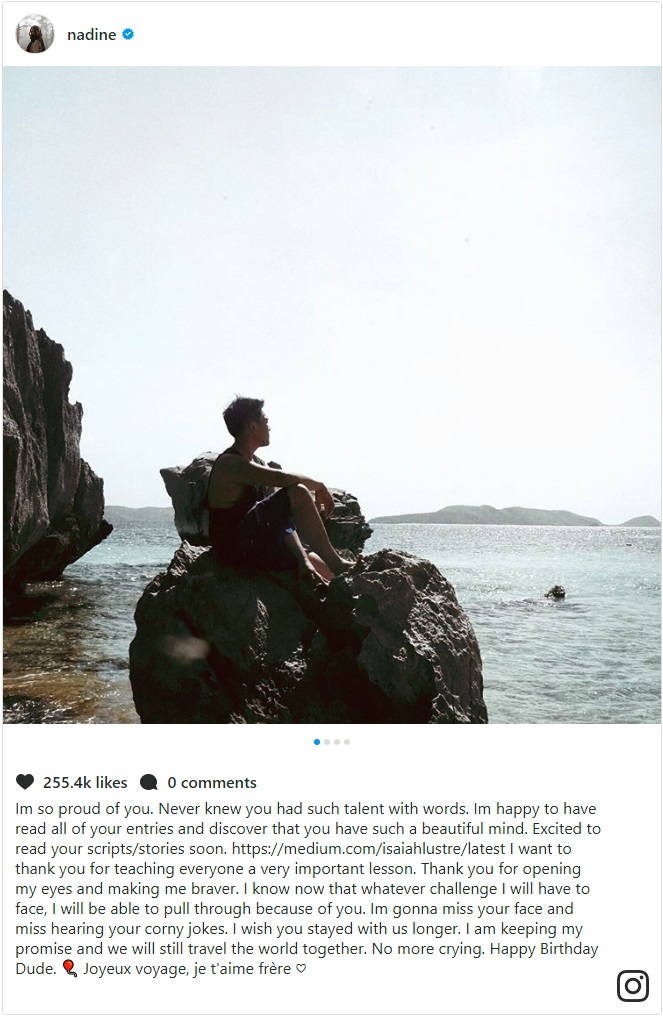 In Isaiah's post titled, "The mist of my own pretentious deeds," he wrote, "Ive stabbed my own heart in hopes for a saviour, he came, but when his job was done, he left, and im back in the mist of my false hopes, dreams and fantasies, I pretend, I act, I lie, I wound, like a caged animal."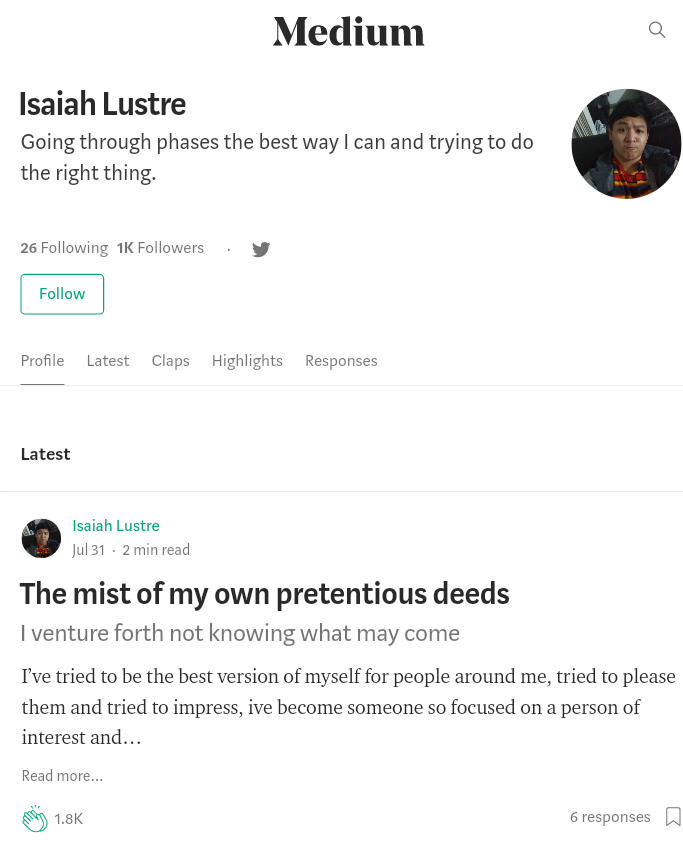 It was in this same post that he wrote, "I got myself in this, I will get myself out, may it be by pulling a trigger or finding light in this mist."
Due to his use of the pronouns "he" and "his," there were speculations that the failed relationship he was talking about was with another man in another blog post titled, "How does love work?" where he mentioned that "… this break up thing is harder than I thought…"
According to his posts, his own depression was slowly eating away his life, making him feel empty and restless. He also wrote that he was trying his best to win the fight inside his own mind.