Erwan Heussaff joined the writing prompt #ManilaEncounters on Twitter, missed its core theme
Netizens liken his entry to his "undercooked taho"
Heusaff explained that the girl in his story was a ghost, which is made to fit the writing prompt
Over the past week, Filipinos on Twitter had their share and fill of short works focusing on Filipino folklore/occult/surreal/eerie/creepy happenings in Metro Manila (or the Philippines in general), mixed in a post-modern setting of the country.
Erwan Heussaff gamely joined in on the fun, but apparently missed the punchline.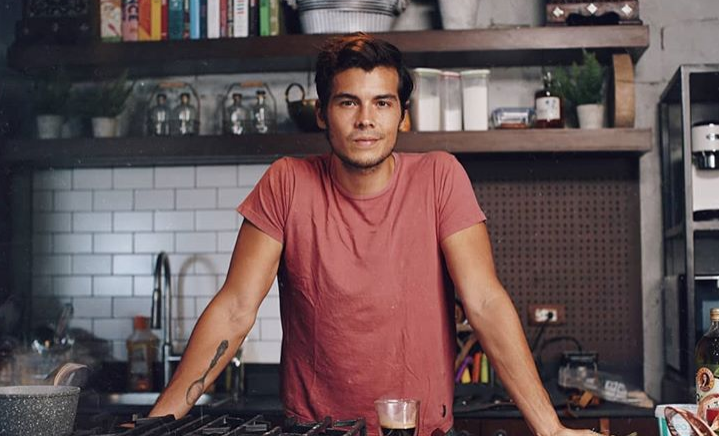 Users turned the hashtag #ManilaEncounters into a speculative fiction writing prompt that saw witty entries ranging from being amusing, introspective, to pointblank creepy.
Heusaff posted a writing of his own in his account:
"I walk the streets blindly
The crowds face is bathed by the blue of their phones. All alone.
Across the road, a woman is staring straight up at the sky
Following her gaze, expecting to see something wrong, I realise how beautiful the glow of the city is at night
#ManilaEncounters"
But a few netizens pointed out that his work did not fit the hashtag's theme. One netizen politely informed the Filipino-French entrepreneur and TV personality, "Dude, no shade, but I'm fairly sure that's not how the hashtag works."
Heusaff responded with "Are you sure she wasnt a ghost? Also take it up with the Hashtag Enterprise Keyboard Copyright Liability Entity (short: HECKLE)".
Even so, a few netizens did not buy the reply and remarked "when you miss the point, like undercooked sago."
When you miss the point, like undercooked sago…

Posted by Mark Alvin Poa on Sunday, March 3, 2019
This is in reference to Heussaff's "failed" taho recipe video that became the object of ire on social media two years ago, when he used firm tofu and undercooked sago for his taho with his arnibal or syrup too thin and watery.
Many staunch taho lovers called this a "bastardization" of their beloved Filipino snack and the apologetic and redemptive Heussaff came back with a new taho recipe to explain his side on the matter and show to the public that he can cook an authentic taho.