Despite the recent suspension of their show, 'It's Showtime,' by the Movie and Television Review and Classification Board (MTRCB), the show's cast and crew remain upbeat and determined to entertain their audience.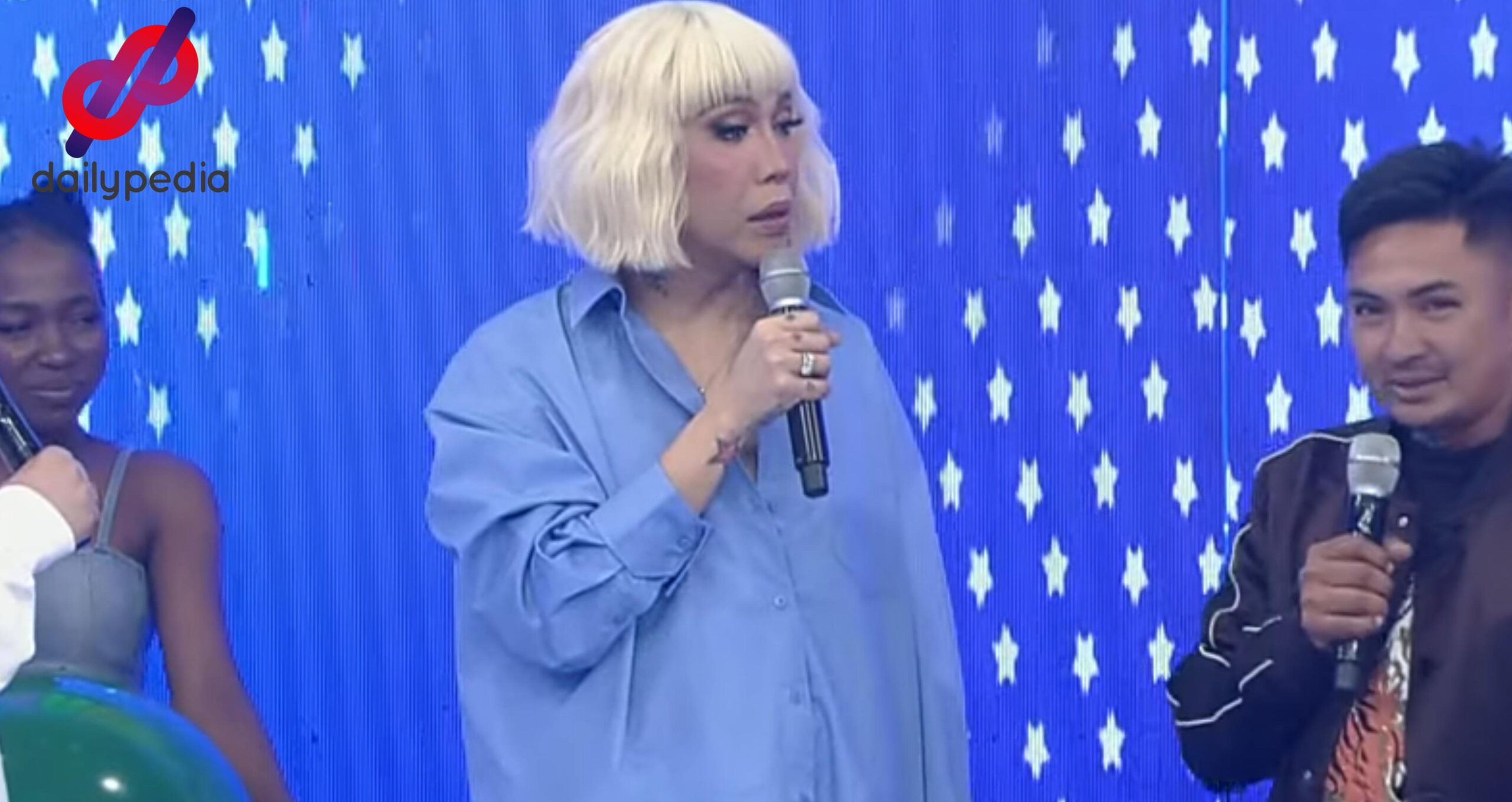 On Tuesday, September 5, 2023, the episode of the Kapamilya noontime show drew significant attention, with #TayoAngShowtime becoming a trending topic on X (formerly Twitter).
Vice Ganda, one of the show's hosts, appeared in a striking head-to-toe pink Valentino outfit, signaling a special episode in store.
During the 'Rampanalo' segment, Vice engaged in a conversation with a female audience member. The conversation flowed smoothly until the DJ played a song with the lyrics 'Wala akong pake' (I don't care).
Reacting to the music choice, Vice humorously remarked, "Nakakatawa yung kinakausap ko siya tapos sumasagot siya tapos pinatugtugan mo ng 'wala akong pake.'"
Amused by the situation, Vice momentarily bowed their head and then continued with a smile. They appreciated the relevance and timeliness of the song, emphasizing that it was not necessarily their personal opinion.
"Hindi po yan ang opinion ko. Nakakatuwa… wala akong pake. Ang ganda ng song na yun, very timely."
A netizen captured this moment and shared it on X, highlighting the humor and timeliness of the situation.
Not Vice Ganda wearing pink and then "Wala akong pake" on the background. Timely and relevant! #TayoAngShowtime #ItsShowtime #LalaSotto #MTRCB pic.twitter.com/eGl7o3mpR5

— Eugene "Attitude" Dominguez (@DonyaUge) September 5, 2023
Despite the recent suspension imposed by the MTRCB, 'It's Showtime' appears to be undeterred and continues to engage its audience.
The MTRCB's suspension decision came on September 4, 2023, following complaints about the show's 'Isip Bata' segment, which aired on July 25, 2023.
In response to the suspension order, ABS-CBN announced its intention to file a Motion for Reconsideration, asserting that 'It's Showtime' did not violate any pertinent laws.
The MTRCB's decision has sparked discussions and criticisms, with some supporters of 'It's Showtime' questioning the fairness of the decision. Lala Sotto-Antonio, the head of the MTRCB and the daughter of former Senate President Tito Sotto, has faced criticism, particularly given the competition between 'It's Showtime' and the TV5 noontime show 'E.A.T.,' which is hosted by her father.
Lala Sotto and MTRCB, remind ko lang kayo sa pagmumura ni Wally Bayola ng PUT*NG IN* on national TV. Since you decided to suspend It's Showtime for 12 days, any penalties below that which will be assigned to E.A.T. will not be accepted by the masses! pic.twitter.com/dHHtxZSCFc

— rob (@robismore) September 4, 2023
Netizens have pointed out previous incidents on 'E.A.T.,' including Wally Bayola's use of explicit language during a live episode on August 11, 2023, and a controversial kissing incident involving Tito Sotto and his wife Helen Gamboa during the National Dabarkads Day celebration on TV5 on July 29, 2023.
As of now, Lala Sotto-Antonio has not issued a statement addressing these concerns.