The memory of his late brother, JM Canlas, continues to be a significant part of Elijah Canlas's life. He often mentions JM wherever he goes or in his conversations.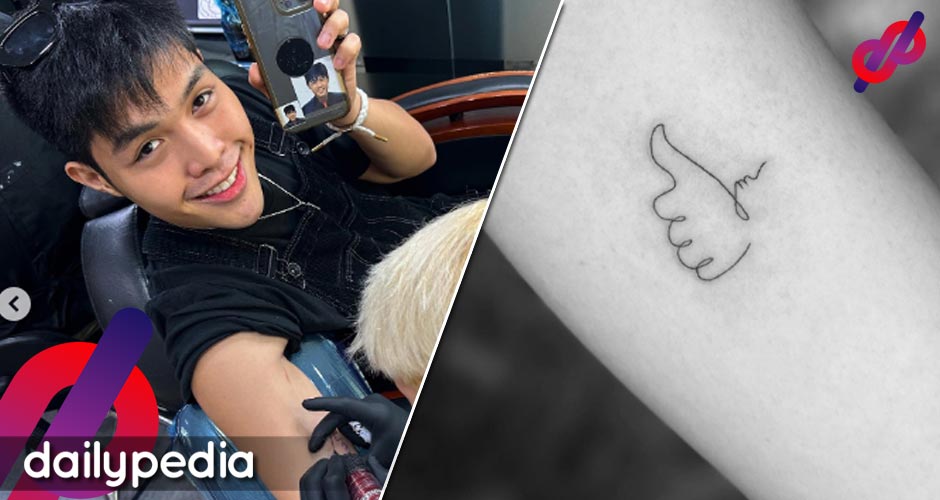 During the celebrity screening of 'Senior High,' Elijah openly showed us the pendant on his necklace, mentioning that it belonged to his brother.
Now, Elijah has done something that his family once strongly opposed but now supports, all for his brother.
"Remember when you'd always joke about wanting to get a full sleeve of tattoos, JM? Tapos sasakyan ko yung pagbibiro mo kay mom until she gets pissed and tells us to not go home if we do push through with it. Guess what? Kuya Jerom and I just got tatted today. We even brought Iya with us. Mom's fine with it now. She actually wants to get one herself. Even Dad wants to get tatted now."
"Pero siyempre tungkol sa'yo ang design. Your favorite thumbs up pose with your name enlaced on it designed by ate Zia. Our cousins also got the same design marked on them. Matching kami lahat."
"I want you with me forever and always. We all do. I can't believe it hasn't even been a month. Thank you for being my strength. I miss you so much it hurts. Pero kaya ito ni kuya. Kaya namin ito. We love you more than anything, JM! Habang buhay. Habambuhay."
View this post on Instagram
Elijah's heartfelt message for JM brought tears to many as they read about his touching tribute to his late brother.