The Presidential Communications Operations Office (PCOO), National Task Force to End Local Communist Armed Conflict (NTF-ELCAC), and Radio-TV Malacañang (RTVM) has been accused by the public of spreading fake news regarding media giant ABS-CBN that has recently been taken off the air after being issued a cease and desist order from the National Telecommunications Commission (NTC).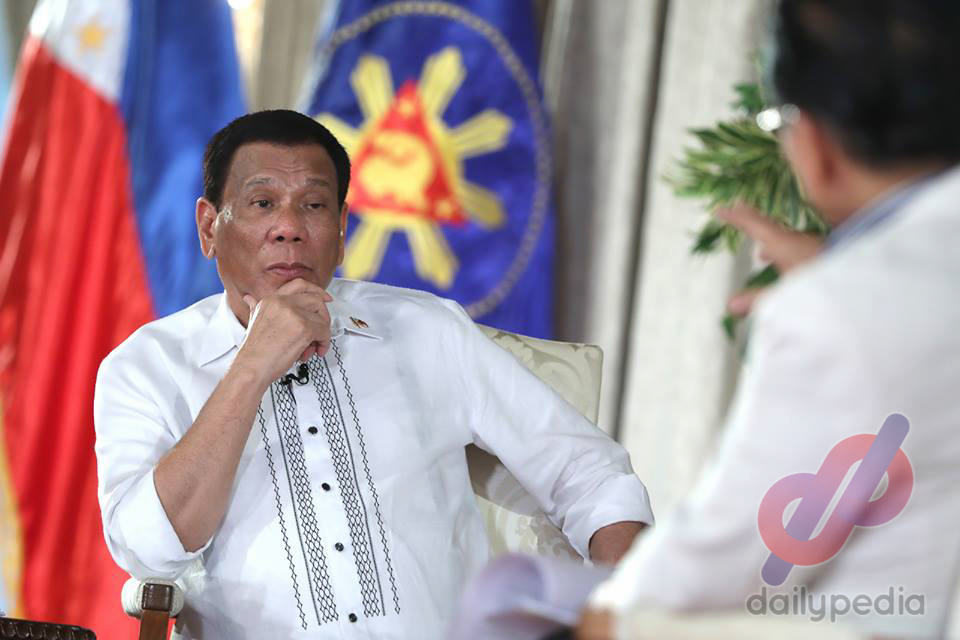 ABS-CBN reporter Mike Navallo posted screenshots of the alleged spreading of fake news and propaganda on his Facebook account.
Navallo, who garnered praise from the Filipino people for previously standing up to SolGen Jose Calida during an exchange back in February, made it clear that the network's shut down was caused by a delay in Congress as it relates to its franchise renewal, and not because of legal issues, which unfortunately many still believe in.
"ABS-CBN's franchise bill was not disapproved due to legal issues BUT Congress didn't act on it. Period.
"All issues were cleared during Senate hearing except for possible P200 fine," Navallo wrote.
NTF-ELCAC making a post about ABS-CBN just looks and sounds unusual, says Navallo.
"Why is an anti-communist armed conflict task force interested in an issue involving ABS-CBN? Are we communists now?
"Why are Filipino taxpayers paying fake news peddlers? Ibalik niyo taxes namin!
"Akala ko po ba neutral ang Pangulo?" he added.
The updates he added at the bottom suggest the posts shown in the screenshots weren't made by the Office of the Presidential Spokesperson,or the PCOO.
"From the Office of the Presidential Spokesperson –
We wish to clarify that the above posts did not come from the Office of the Presidential Spokesperson and the NTF Stratcomms which is headed by the OPS. Hence, not the official statement of our Office."
Secretary Martin Andanar denied any involvement of the PCOO.
"We would like to state that the resharing by the PCOO Facebook Page of a posted content by the National Task Force to End Local Communist Armed Conflict Facebook Page regarding the legal situation of ABS-CBN Corp's broadcast license was done without the usual vetting process of our office.
"That being said, the posted content is not in any way an official statement or an opinion of the PCOO. The issue regarding ABS-CBN Corporation's network franchise remains within the purview of Congress."
Navallo's followers concurred that the posts were simply fake news.
"Naku notorious 'yang NTF-ELCAC na 'yan. Daming fake news na kinakalat, lakas pa mang-redtag. Mga kaibigan ko napahamak na d'yan."
"Puro military solution ang alam to "end communist insurgency" pero hindi naman ina-address ang concerns ng grassroots."
"National Task Force to End Local Communist Armed Conflict (NTF-ELCAC)? In their view,
It makes sense na ang magkakalat ng fake news na yan ay ang NTF-ELCAC malalim ang roots nyan sa regions. And people who don't have legitimate news media tulad ng ABS-CBN and of course local/regional press sa mga probinsiya will be influenced by the NTF-ELCAC simply because wala nang mag s-scrutinize sa mga fake news na ikakalat nyang group na yan."
"Wow, people of the Philippines, this is the kind of PCOO we have had—purveyor of fake news."
"Even the Philippine Information Agency NCR page is blindly spreading disinformation and propaganda. The irony. Pero hindi na nakapagtataka…"
"Hindi daw sa PCOO galing yang posts na yan? Nevertheless, na-post na! Is it any wonder I can't believe them?"
Neng Tamano, president of the Federation of International Cable TV Associates of the Philippines (FICTAP) was accused of spreading fake news against ABS-CBN as well, as seen on live television very recently.
Tamano told 24 Oras that ABS-CBN was killing the TV industry.
"[P]ero naman ang ginagawa naman nila, 'yung ginagwa nila ngayon ay siyang pumapatay sa cable TV industry."
She basically said that TV Plus and KBO violated the terms of ABS-CBN's franchise.
"Kaya pinaglalaban namin 'yan, ayaw naming mabura 'yung micro, small and medium cable operators, members namin nationwide, na mawawalan ng hanapbuhay dahil diyan sa ginagawa nilang TVplus na wala man lang prangkisa," she added.
Ano po ba katotohanan sa mga akusasyon ng FICTAP laban sa ABSCBN? Basahin po: pic.twitter.com/AO2u5oUvKL

— Karen Davila (@iamkarendavila) May 6, 2020
Part 2 of FICTAP's accusations at ang katotohanan. pic.twitter.com/tlQMxvNuA0

— Karen Davila (@iamkarendavila) May 6, 2020
The KBO programs were completely legal as pay-per-view activities do not violate any terms, but none of that mattered since Congress never prioritized the franchise renewal.
The franchise renewal would enable ABC-CBN to utilize a certain frequency range. Multiple digital channels would then be broadcasted in a specific frequency range. So there were simply no violations as the 'one franchise one channel' is inaccurate and really is 'one franchise one frequency'.
FICTAP's members are mostly TV operators and see ABS-CBN as competition, which makes sense why the non-profit organization praised the NTC for shutting down the network.
But interestingly, President Duterte has said he had nothing to do with influencing Calida or Justice Secretary Menardo Guevarra in the renewal of the franchise, which both do not share the same opinions on, as stated by presidential spokesperson Harry Roque.
Roque also said that President Duterte is neutral on the issue and wants members of the House of Representatives to vote "as their conscience dictates."
"He will not take it against them if the franchise bill is passed by Congress or not. He is completely neutral on the issue. Vote as your conscience dictates."
"For as long as there is no constitutional infirmity, then he will not object to the law," Roque said.
In addition, the "President's hands are tied." when it comes to approving the network's franchise, and has no authority to extend or delay of its renewal, Roque said.
Various Malacañang officials came to the defense of President Duterte after ABS-CBN's supporters said the shut down was "shades of a political vendetta."
Duterte has constantly been threatening ABS-CBN for allegedly not airing his local advertisements when he was running for the Presidency in 2016, but Roque pointed out that he has since accepted the ABS-CBN CEO Carlo Katigbak's apology.
Roque and chief presidential legal counsel Salvador Panelo agree that House members should be blamed for all of this.
Panelo also shut down criticisms saying this shut down was similar to what happened in 1972.
"When martial law was declared, Marcos had the power to close all telecommunications. The President does not have power over this franchise issue," Panelo said.
Guevarra mentioned that Calida's filing of a quo warranto against ABS-CBN is now "moot and academic."
"The franchise being attacked or assailed by the [Office of the Solicitor General] has expired on May 4. So, for that reason, there is nothing more that is the subject matter of that petition," Guevarra said in an interview on CNN Philippines. "So, there is nothing to revoke or to cancel any more."
"The matter is pending in court, but I think the quo warranto is on the remaining life of the franchise which obviously had become moot because the franchise had already expired," Roque said in a separate interview with CNN Philippines.