He passed the blame to NTC and Calida after several lawmakers called him out for being slow regarding the network's application for franchise renewal. 
Four days after media giant ABS-CBN Corporation went off-air, House speaker Alan Peter Cayetano deflected the blame about the ongoing renewal process to the National Telecommunications Commission (NTC) and Solicitor General Jose Calida.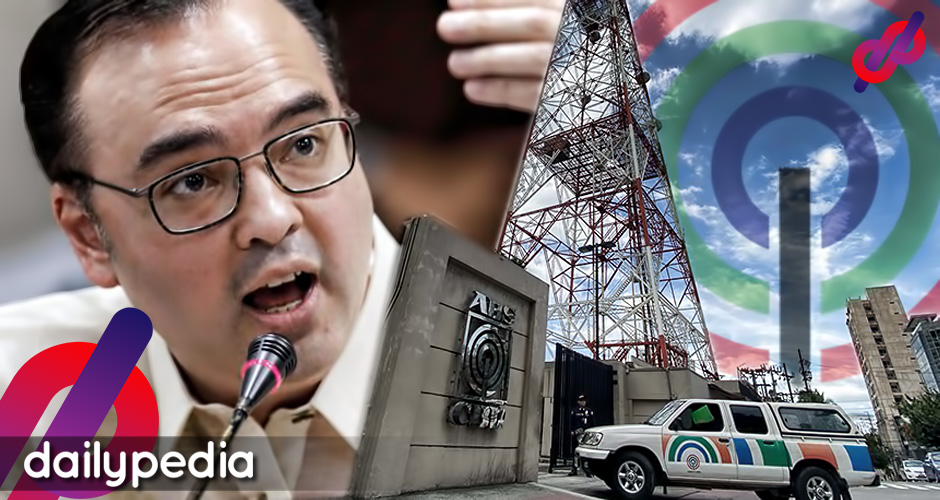 Cayetano decided to stay mum in the first three days of the shutdown after the NTC issued a cease and desist order.
On May 8, he finally broke his silence and said that there will be "reckoning" for the "flip-flopping of the NTC and the unconstitutional meddling by the solicitor general in the business of the Congress."
Cayetano stressed that the "exclusive Constitutional authority to grant, deny, extend, revoke or modify broadcast franchises" remains to the Congress. And the Congress will do its job, he added.
"Last Tuesday we were all ambushed by the NTC. Despite their assurance given under oath. Despite the legal opinion of the Department of Justice. Despite a resolution from the Senate, and several verbal and written assurances given to Congress – the NTC appears to have succumbed to pressure from the Solicitor General, and issued a cease and desist order to ABS-CBN," he wrote on his Facebook page.
In February, the house speaker vowed that ABS-CBN will not go off-air even if its franchise may encounter issues. He also promised to be fair in deciding the fate of the network.
Netizens reacted to Cayetano's statement:
Months ago, Alan Peter Cayetano was asked re: #ABSCBNFranchise Renewal. He said:

"Kaya nga sinasabing 'ABias-CBN." Kung tayo mag-hearing ngayon, it'll suck all energy of the 18th Congress."

Today he posted on FB that RENEWAL was always PRIORITY.

WHAT A FREAKIN' LIAR!

RESIBO: pic.twitter.com/qmwTjMAPJp

— Francis Baraan IV (@MrFrankBaraan) May 8, 2020
https://twitter.com/Joannaaaabanana/status/1258613976243437568
https://twitter.com/JPdHotMESS/status/1258638421209214976
https://twitter.com/jaogoma/status/1258657562058092546
Alan Peter Cayetano – YOU LYING BISH pic.twitter.com/LKHVTxzKxh

— Joaquin Closet (@andy_crush) May 8, 2020
Umpisahan mo na kasi ipakita mo na May bayag ka..Hindi puro satsat lang @ Allan Peter Cayetano..Lahat Meron paraan gumawa ka ng moves kahit May pandemya.. https://t.co/VKEAhQd4pc

— chris (@calbeza35) May 8, 2020
https://twitter.com/saganasatulog/status/1258795657386582016
Oh stfu Cayetano. If you took action on the renewal, this won't happen. Instead of washing your hands, act on it. Pàra kang manok. You blab too much https://t.co/rjnCffo9TZ

— tina galsim (@heyteeenuh) May 8, 2020