Atienza accused Speaker Alan Peter Cayetano of not doing his job and being slow regarding the matter.
Lagman, on the other hand, suggested that the Congress should just go ahead and renew the franchise.
Several congressmen have pointed their fingers to Speaker Alan Peter Cayetano and the House leadership for the closure of ABS-CBN Corporation.
Among them is Buhay representative Lito Atienza and Albay 1st District representative Edcel Lagman.
The two are among the authors of the bills renewing the network's franchise.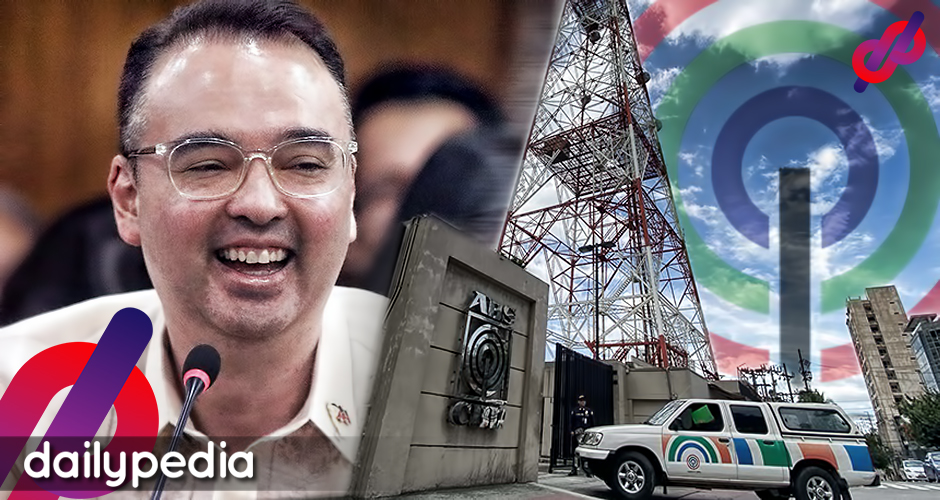 They said that the National Telecommunications Commission should not be used as a scapegoat for something that Congress failed to do.
"I would like to apologize for the failure of Congress to do its job. Kasalanan namin ito eh. Kasalanan ng Kongreso ito. But more important, I'd like to say, squarely, kasalanan ni Speaker Cayetano ito. Pagkukulang niya ito sa bayan," Atienza said in an interview with ANC's Headstart.
He further called out the House for being slow regarding the media giant's franchise renewal which was first filed as early as September 2014.
"[Cayetano] will have a lot to explain one day. It may not be today, but later on, this issue will hound him because he was the one who did not do his job. Even the President kept on reminding him to do your job, magtrabaho kayo, aksyunan 'nyo 'yan. What did we do? Nothing."
Lagman then insisted that the House should just go ahead and renew the franchise.
"The National Telecommunication Commission must not be used as the scapegoat for the patent failure of the leadership of the House of Representatives to resolutely push for the seasonable renewal of ABS-CBN's franchise.
"I have repeatedly warned that Speaker Alan Peter Cayetano's proffered solution for NTC to grant ABS-CBN a provisional authority to operate, despite the lapse of its franchise, is against the law and jurisprudence," he said.
Solicitor General Jose Calida also blamed Congress for the non-renewal of ABS-CBN.
SolGen Jose Calida says Congress to blame for non-renewal of ABS-CBN franchise which led to shutdown. Says NTC only followed the law and hails cease and desist order as a triumph of rule of law. pic.twitter.com/3vHSmqHo96

— Mike Navallo (@mikenavallo) May 6, 2020
The network remains off-air as of this writing.