The National Telecommunications Commission (NTC) ordered ABS-CBN to stop broadcast operations due to the expiry of its legislative franchise.
This is the first time ABS-CBN would be off the air since 1972 when late President Ferdinand Marcos declared martial law.
NTC Deputy Commissioner Edgardo Cabarios said there was no choice but to issue a cease and desist order for ABS-CBN.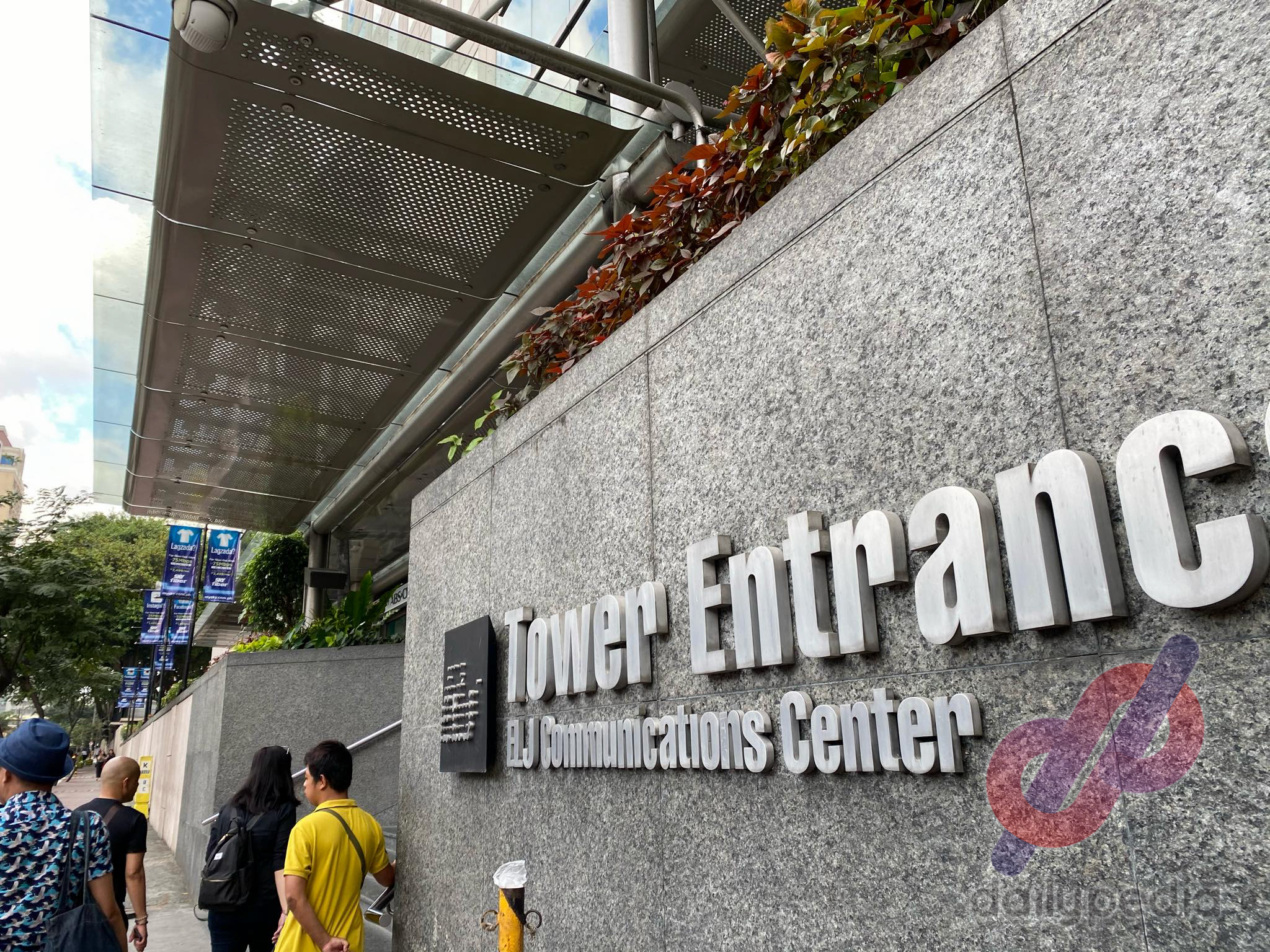 "Wala na pong basis of the authorization granted. Since wala na pong authority, they have to stop operating.
"We do not have any option but to comply with the law. We have to comply with the law," Cabarios said.
Cabarios's statement brought about more hatred towards the NTC.
People are saying the statement "no one is above the law" is not applicable to the allies of the current administration.
Stop saying "nobody is above the law" when the "law" can be bent for those who lick and kiss the ass of the person sitting as the head of the nation.

— Millennial Doktora (@MillennialMD) May 5, 2020
Mocha Uson and Sen. Koko Pimentel were never punished for flouting ECQ guidelines. POGOs were allowed to operate as well even with hundreds of millions in debt.
A lot of those who support NTC's move to shutdown ABS-CBN says "the law is the law." That "No one is above the law." That "The law is harsh but it is the law."

Why the hypocrisy, people? Why were you silent on POGO, Koko and Mocha's violations?#NoToABSCBNShutDown

— Ryan (@rryyyaaaannnn) May 5, 2020
Nakakatawa yung mga nagsasabing "No one is above the law". Wankosainyo. Sabihin niyo yan kay Koko at Mocha.

— DJ Chacha (@mor1019chacha) May 5, 2020
"No one is above the law"

Absolutely no one: pic.twitter.com/SFwkJlfC5y

— angela. #DefendPressFreedom (@anjfntln) May 5, 2020
Wag nyo kaming ma "Law is Law" when you can't even make mocha uson and koko pimentel accountable for their ECQ violations!! Stop mastering the art of selective justice!!!#NoToABSCBNShutdown

— Gio Potter (@Akongatosigio) May 5, 2020
One Twitter user says the welfare of the people is 'the supreme law'.
wanted to share my realizations about the ABS-CBN shutdown…. so here it is 🙂 #DefendPressFreedom #NoToABSCBNShutDown pic.twitter.com/7yrF6tc8k1

— Macy (@macysalud) May 5, 2020
Davao Rep. Paolo Duterte's son Omar Vincent was blasted in late March for cutting in line at a grocery store.
The allegation came as a response to one of Davao City Mayor Sara Duterte's posts about disobeying lockdown guidelines in the city.
The netizen said Omar Vincent "did not fall in line."
"While most people are waiting under the heat of the sun, your nephew cut lines because he is VIP. He had lots of bodyguards with him. And he only bought luxury and party stuff."
In a statement on Instagram, Paolo said Omar, 26, "went to S&R Davao and he did not line up to conduct (sic) the stringent screening requirements of the establishment."
"This incident is unfortunate given the health emergency that we are facing these days – while most of us are preoccupied with efforts to protect every Dabawenyo, especially our frontliners and government responders and volunteers. It is with humility that I apologize for the behavior of Omar and his impertinence shall be dealt with accordingly," Paolo said.
The Presidential Security Group had investigated the alleged misconduct by Omar's security team as well.
In a Facebook post, Omar cleared things up and apologized for his actions.
He said he bought the 'luxury' items to celebrate his one-year anniversary with his wife.
"I now know that even with all your preparations, protocols are protocols and no one is above them," he said.
Senator Aquilino "Koko" Pimentel III in the same month also was under fire for breaking quarantine protocols.
Senators announced they would go under quarantine after news suggested a person who attended a hearing tested positive for COVID-19.
It was reported that Pimentel complained of body aches on March 14, but still visited the S&R Membership Shopping Club in Bonifacio Global City, the same day Senate Majority Leader Juan Miguel Zubiri announced he was positive.
On March 18, Pimentel developed a fever and experienced slight sore throat, body pain, and diarrhea.
He broke his mandatory 14-day quarantine when he brought his pregnant wife to the Makati Medical Center on March 24 before getting informed through a phone call that he was positive with COVID-19.
The next day he announced he was positive and received backlash from the public and the health facility.
"We denounce the irresponsible and reckless action of the senator. He added to the burden of a hospital trying to respond in its most competent and aggressive manner to cope with the daunting challenges of this COVID-19 outbreak," said Makati Medical Center Medical Director Saturnino Javier.
The controversial Mocha Uson, on the other hand, was blasted in late April for gathering OFWs in Batangas City.
The OFWs were ordered to undergo a mandatory 14-day quarantine, but the event broke social distancing guidelines since they were all so close to each other.
The Deputy Administrator of the Overseas Workers Welfare Administration (OWWA) was seen speaking in front of the OFWs, and more photos show there were so many of them, 322 to be exact.
Uson was called a hypocrite as she has been advocating social distancing.
Uson said the event was to show the OFWs that the current administration cares for them.
"Ang pagbisitang ito rin sa kanila ay aming ginawa upang palakasin ang kanilang loob, at ipabatid sa kanila na hindi sila pinapabayaan ng ating administrasyon."
ABS-CBN's supporters are still furious at the NTC for breaking their promise of granting provisional authority to the media giant to continue operations until June 2022.
Earlier this March, Deputy Commissioner Edgardo Cabarios told reporters the NTC would grant PAs upon receiving the new resolution from the Senate and the House of Representatives.
"Ang advice kasi ngayon is kapag may concurrent resolution, then we can issue the provisional authority."
"Up to now, yun ang advice, so yes… unless we are restrained by the court," said Cabarios when asked if the NTC would really grant a permit to ABS-CBN.
Senate Majority Leader Zubiri said it is only fair to grant ABS-CBN the permit since other networks have also been given the same courtesy.
"Dapat kung anong naibigay sa iba ay dapat maibigay po sa ABS-CBN, kasi kung hindi naman nangyari yun, clearly, nagkaroon ng prejudice, bias for that particular application when all the rest have been given that provisional authority."
Senate Minority Leader Franklin Drilon then praised the NTC for their promise.
"That is very important because a shorter provisional authority would subject ABS-CBN to question, and that is not consistent with the freedom of the press.
"Based on our own legislative history, while the application for the renewal of the franchise is pending, de facto the expired franchise will continue to exist, especially with provisional authority granted by NTC.
"If this is questioned before the court, we leave it to the court… But we maintain our jurisdiction as the grantor of franchise, kaya ang opinion ng Kongreso ay kailangan bigyan ng kaukulang pansin dahil kami po ang nagbibigay ng franchise," Drilon said in a response to Atty. Lorenzo "Larry" Gadon's petition asking the high court if a provisional authority from an executive agency is enough basis to allow ABS-CBN to operate after its franchise expires on May 4, 2020.
Supporters of ABS-CBN are also bringing up a previous announcement made by the NTC titled 'MEMORANDUM ORDER NO. 03-03-2020'.
The order states that there would be an extension of 'NTC issued permits, certificates, and licenses during the COVID-19 enhanced community quarantine'.
Any network or entity with those requirements 'expiring within March 15, 2020 to April 14, 2020 or during the Enhanced Community Quarantine Period shall continue to be valid 60 days after the end of the government-imposed quarantine period'.
Apparently, this was not applicable to ABS-CBN's case, as the shut down already happened before the lifting of the ECQ.