The Federation of International Cable TV Associates of the Philippines (FICTAP) praised the National Telecommunications Commission's cease and desist order against ABS-CBN Corporation, claiming the media giant was ruining the cable TV industry.
FICTAP president Estrellita Juliano-Tamano told 24 Oras that ABS-CBN's TVplus black box dominated over micro, small, and medium cable operators.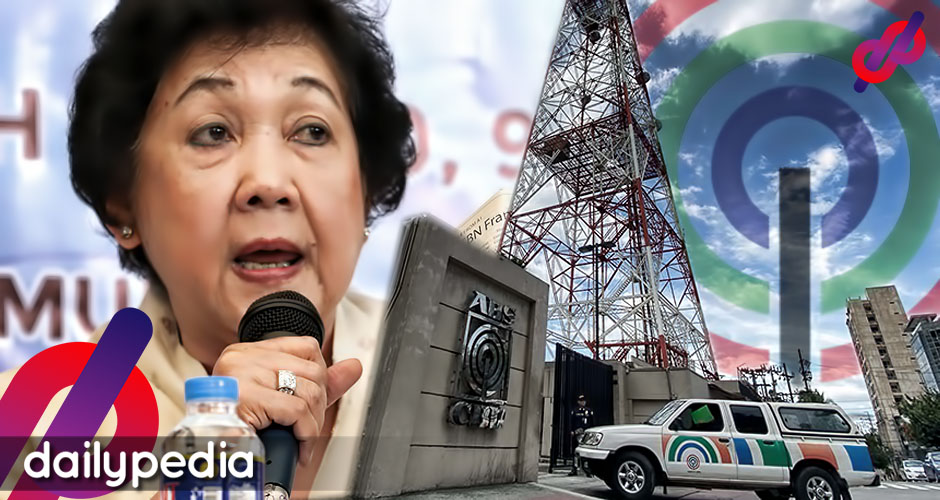 "Pero naman ang ginagawa naman nila, 'yung ginagwa nila ngayon ay siyang pumapatay sa cable TV industry.
"Kaya pinaglalaban namin 'yan, ayaw naming mabura 'yung micro, small, and medium cable operators, members namin nationwide, na mawawalan ng hanapbuhay dahil diyan sa ginagawa nilang TVplus na wala man lang prangkisa," said Tamano who has been an advocate against ABS-CBN's franchise renewal.
In response to the interview, one Sarah Grace who claims to be an engineer went on Facebook to clear some things up.
"So ung isa sa mga keypoints na pinaglalaban ni Tamano sa 24 Oras ay ung Channel vs Channels sa franchise renewal. So bago tayo dumating dun alamin muna natin ung mga technical terms.
"So, ung mga airwaves ay owned by the Filipino people. Telecom companies need to apply for a franchise in order to use these in which they will be given a specific frequency to use."
Ngayon ko na ba magagamit ung natutunan ko sa pagiging isang eNginEer?? Akala ko pang valid ID na lang ung lisensya….

Posted by Sarah Grace on Tuesday, May 5, 2020
"Freq 1 will be granted to a company (in this case ABS-CBN) by the Congress for it to broadcast and hindi nila pwdeng gamitin ung other frequencies unless stated otherwise.
"In the past, by using analog signals ang kaya lang ng technology naten ay 1 channel per frequency, ubos na agad ung space (bandwidth) sa allotted frequency naten," Sarah said.
ABS-CBN took advantage of "technological advancement" and was able to have various channels under one frequency.
"Pero with technological advancement, and ung pagshift ng ABS-CBN sa digital signals,
pwde ng magkasya ung 6SD multiplex channels (w/c is ung case ng ABSCBN with their Yey, knowledge channel other free channels) or 3HD channels sa iisang frequency."
Since ABS-CBN was still broadcasting under one frequency, Sarah sees no issue whatsoever with what Tamano was saying.
"Ayun so, balik tayo sa RA 7966, ung 1995 franchise ng ABSCBN, ang nakalagay dun 1 frequency, walang nabanggit na channel!
"So obvs, since nagooperate sila sa original 1 frequency nila (marami lang multiplex channels w/c technological advancement allowed), asan ang issue? Nilabag ba ang 1 frequency only? Hindi. So ano ang nilabag? Feelings? You tell me."
This "technology" seems new to the Philippines, but other foreign networks have been using it for years now.
"Wag nyong ipagbili ung mga blackbox nyo, pwde pa yan as long as may magbroadcast ng digital signals may makukuha kayong channel, obvs wala lang ABS-CBN channels since may C&D Order sila," Sarah concluded.
Another ABS-CBN supporter also went on the social media platform to defend the network by dropping 'facts'.
Meryl Hilda Jalani says people need to get their facts straight before sharing their opinion on ABS-CBN's shutdown.
"Before we fall into the trap of copying people's opinions and using memes as a form of response to an argument. Or using 'jokes' as a form of non-response."
"We may not be able to teach empathy and privilege-check to everyone. But you can't twist facts just because you're too lazy to do your own research — and because it was too tempting to copy/rehash and worse — claim "ctto" captions as yours. Argue with due diligence. Arm yourself with facts," Meryl said before dropping the references.
The Tamano interview shouldn't be completely relied on, says Meryl.
"If your only source of argument is the video from GMA (Jessica Soho's interview of Tamano — FICTAP) if you're diligent enough to read the links on the KBO/TV box issue, you would understand that that has been clarified and was deemed incorrect."
Late in February, a Senate hearing concluded that ABS-CBN had no breach of laws and franchise terms. ABS-CBN was cleared of issues of taxes, labor conditions, pay-per-view service, and Philippine Depositary Receipts after Solicitor General Jose Calida filed a quo warranto petition against the network.
According to the Bureau of Internal Revenue (BIR), ABS-CBN complied with all the tax requirements of the government
"They are regularly filing and paying their taxes for the past number of years," said Simplicio Cabantac Jr, BIR Large Taxpayers Service head.
Cabantac added that ABS-CBN paid P14.398 billion from 2016 to 2019 in taxes.
Mark Nepomuceno, former ABS-CBN corporate services head, said the Department of Labor and Employment cleared the network for its compliance with general labor standards, occupational safety and health, and security of tenure.
Nepomuceno told the Senate that the network's employees get "above the mandated benefits of the government."
"For so long that ABS-CBN can afford to do it, we will continue to find ways to better take care of our employees, but it has to be done in ways that allow us to sustain the help and the caring that we give them," ABS-CBN President Carlo Katigbak said.
The "Kapamilya Box Office" or KBO pay-per-view service was criticized by Calida saying ABS-CBN's broadcasting franchise only gives limited access to its viewers, and other contents need to be paid for.
Telecommunications Commissioner Gamaliel Cordoba was able to clear this up saying franchise laws cover "commercial purposes," such as the offering of a pay-per-view service.
Cordoba pointed out that although the network produced KBO before the NTC guidelines were even out, the penalty is only P200, and ABS-CBN at the time had no pending penalties.
Meryl also wants the people to know that FICTAP itself is a possible competitor to ABS-CBN, thus the advocacy for its shut down.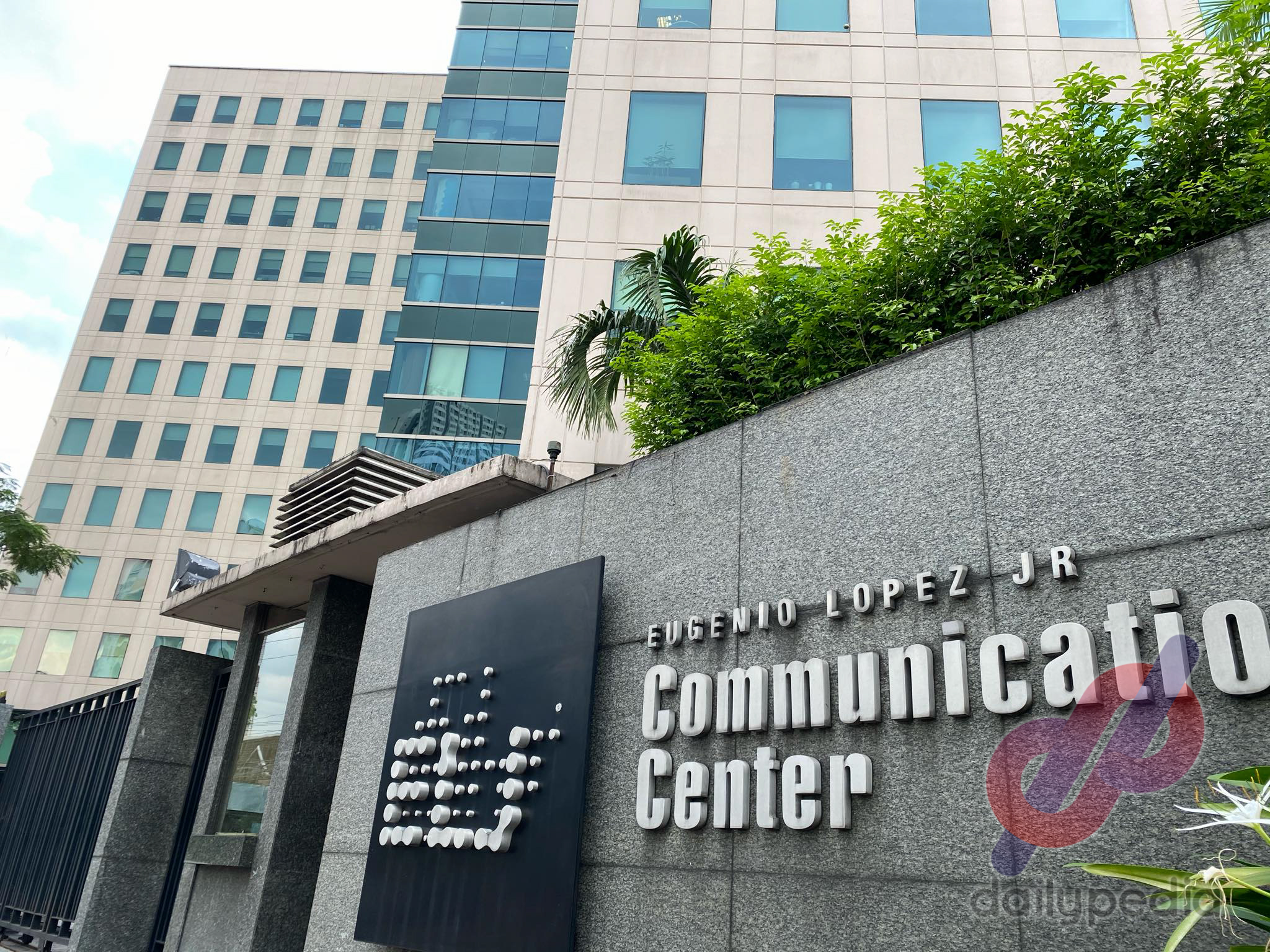 "FICTAP is a non-profit organization, NOT AN AUTHORITY. Most members of FICTAP are cable TV operators, so we can say that they are a threatened competitor."
Just like what Sarah said, Meryl emphasized that ABS-CBN only operated within one frequency, which is not a violation contrary to what most believe.
"The franchise renewal includes the right to use a specific frequency range. Multiple DIGITAL channels can be broadcasted in a specific frequency range. Nothing was violated, technically. The 'one franchise, one channel' is WRONG. It's one franchise, one frequency."
FICTAP brought up alleged issues that were already cleared up by the senate during a past hearing, which only shows competition is the main reason for their advocacy of a shutdown.
"The allegations of FICTAP including issues with ABS-CBN TV Plus were already addressed during the senate hearing, and it was cleared that ABS-CBN has never breached any law, as confirmed by NTC, DOLE, DOJ, and BIR. The FITCAP's attack is only motivated by pure malice."
One good reason for the 'uproar' is obvious, millions of Filipinos rely on ABS-CBN mainly because it is all they have.
"Many unreached communities only have ABS-CBN as their source of news. Because these are trying times and yet, we still are so easily swayed that everything is black and white."
The shutdown did not do anyone good. The NTC gave the public false hope and retracted their promise of granting PAs when Calida said the commissioners could subject themselves to prosecution. Unemployment surged, with over 11,000 employees left with nothing.
Pro-shutdown people also do not stick with the facts and keep on introducing already debunked issues.
"Because NTC went back on its word despite saying it will give provisional rights. Because 11 thousand Filipinos will lose their jobs. Because when faced with facts and your automatic reaction is to debunk, look away, and still argue with your misinformed selective logic is outright denial. It is hatred without due diligence. You want to be right so bad — you'd believe anything."