President Rodrigo Duterte tells the media that he would eat the ashes from the Taal Volcano eruption.
The natural disaster has lead to an estimated Php577 million worth of agricultural damage. 
Kapamilya star Alex Diaz urged the President to stick to his words and eat the ashes from the volcano.
President Rodrigo Duterte addressed the Taal Volcano situation last Monday.
In his statement, he commented on some reports that companies have been making their employees go to work despite the hazardous ashfall because of the phreatic eruption.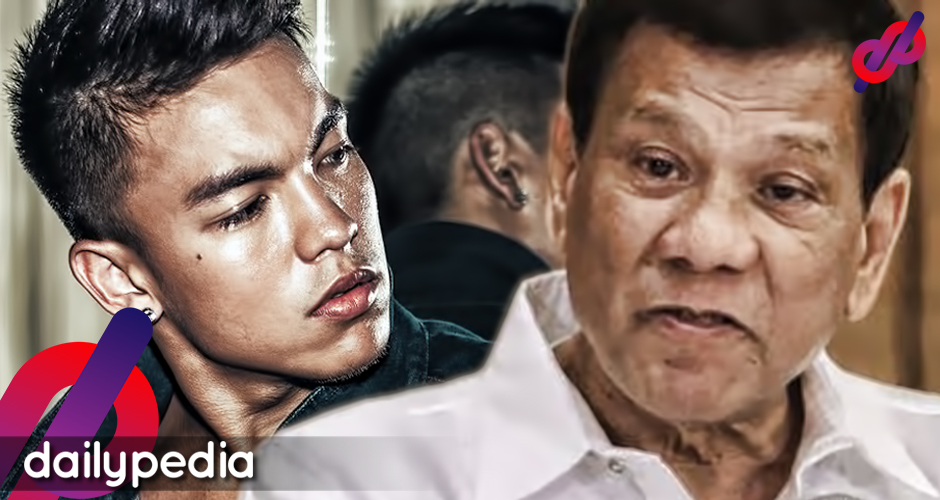 "We do not control everybody. So, what we can only do is to tell them — and usually, the statement or the narrative of the government is always a parang persuasive effect," the President stated.
As of this writing, the Taal Volcano eruption has resulted in agricultural damage worth at least Php577 million. This includes rice, corn, coffee, cacao, banana, and high-value crops. As of Tuesday afternoon, the Department of Agriculture has announced that 2,773 hectares and 1,967 animals have been affected in the region of Calabarzon.
When asked if he is fit enough to visit the affected areas, President Duterte said that he would even eat the ashes and pee on the volcano itself to prove his point.
"Kainin ko pa 'yang ashfall na 'yan, pati 'yang Taal ihian ko 'yan, bwisit na 'yan."
He then gestured to the inhaler hanging around his neck and said "I've been warned by my doctor to be careful because this device cannot control the ashes. After many years of smoking, my lungs are affected."
Meanwhile, Kapamilya star Alex Diaz urged the President to stick to his words and do what he said he will. In one quote retweet of Duterte's statement, he wrote: "pls eat, pls go pee."
pls eat, pls go pee https://t.co/BKZ5ufxJZl

— △lexander Diaz ♚ (@alexandermcdizz) January 14, 2020
Alex Diaz is a recording artist that came out last year after being outed by his former coach who posted screenshots of their private messages.
He was also rumored to be in a relationship with Tony Labrusca, which the latter immediately denied by saying that they were just friends.