Erwin Tulfo again attacked someone without knowing the entire story
Tulfo apologized and said that the sight of suffering animals made him sick, and admitted his emotions got the best of him
Netizens did not appreciate the way Tulfo talked down on the caretakers
Erwin Tulfo is getting blasted on social media for berating the animal caretakers of Taal Island for leaving their horses behind.
Tulfo on his show Tutok Tulfo, said that he saw a post online claiming that the caretakers abandoned their horses and fled to safety because of the volcano's activities.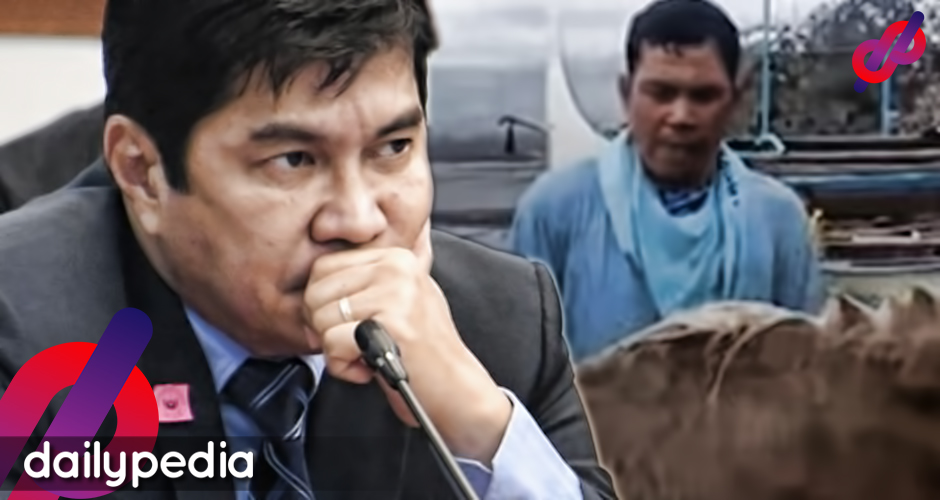 As a live recording was playing, Tulfo attacked the caretakers of the horses.
"Jusko po maawa ka, iniwan ng mga kumag na may-ari."
The live feed showed over a dozen horses covered in ash and were unable to properly move.
"Hinang hina na sa init. Ayan oh, punong puno na ng abo."
Tulfo proceeded to criticize the caretakers for abandoning the horses.
"Ang hindi ko maintindihan yung putragis na may ari nagsitakbuhan, yung kabayo nila iniwan."
Tulfo was really furious at the fact that people exploited the animals but did not care for them when it was time to leave.
"Pinagkakitaan ninyo ang mga kabayo na yan, ngayong delubyo iiwan ninyo. Pag vacuate ninyo iniwan niyo mga kabayo, mga putragis kayo."
Tulfo said that the caretakers could have at least tied the horses and sheltered them inside their houses.
"Sus maryosep, kung andyan ako nung Linggo eh kayo ang itinali ko diyan putragis kayo. Yung mga kabayo ko isasakay sa lancha."
Tulfo ranted for over three minutes and insulted the caretakers one last time before moving to the next topic.
"Anak kayo ng baka. Mga hayop kayo. Mas masahol pa kayo sa mga hayop na yan."
Tulfo initially had a lot of people supporting his rant, but a recent video came out showing that the caretakers were actually rescuing the horses and bringing them to safety with the use of their small boats.
The video showed a horse on a small boat and two men talking to each other while addressing Tulfo.
One of the caretakers started talking to his horse saying, "Ligtas ka na."
It was revealed that the locals were actually working together to bring the animals to safety.
"Yan ang isa po sa aking na-rescue kabayo doon. Pinaliliguan muna para po siya ay presko."
The man made it clear that Tulfo was wrong for criticizing them, given that he doesn't even know the entire situation.
"Tulfo, ito na ang sinasabi mo pinabayaan namin. Sinasabi mo na pinabayaan namin ang aming mga kabayo."
Tulfo is mostly known for his rough manner of speaking. The man said that all he does is talk but does not do anything to help out.
"Ako po ang tunay na Pilipino, hindi si Tulfo na husto sa dada, ala gawa."
Tulfo did not consider the fact that these locals actually have children and family members that they needed to save first. Also, placing animals on boats is no easy task. The people in the video did not appreciate how Tulfo ranted about them.
"Saan siya nakatala na mumurahin niya ang tao? Bakit ano ang akala niya sa kabayo? Bata na basta papasanin? Hindi naman, a!
"Kabayo 'yan, hindi 'yan dadalawang kilo! Hindi 'yan sasampung kilo! Mag-isip-isip!" the man added.
The man then said that Tulfo might have had everything handed to him and that they, the locals, are still struggling, but they are different because they know what to do when things don't go right.
"Naturingang malaki ang pinag-aralan, mataas, pero kami mababa lang, pero kami, hindi nawawalan ng isip kahit nakalog na nakalog na ng bulkan. Yan ang pagkakaiba!"
Tulfo has since apologized for ranting while being misinformed. Tulfo revealed that he was able to speak with one of the animal caretakers from Taal. The caretaker said that they were planning on saving every living thing. but the local officials told them to prioritize people first.
The local officials told them that they will rescue the animals after that.
Some caretakers were ready to put the animals on the boats but they wouldn't fit.
Tulfo realized his mistake for opening his mouth too soon. He said that his emotions got the best of him and he is asking the Batangueños for forgiveness.
"Ako po ay humihingi ng kapatawaran sa inyo na naapektuhan, nasaktan sa mga sinabi ko."
Before he ended it, he asked why didn't the locals get back to the animals sooner.
"Nabalikan, matapos na tayo mag ngaw ngaw dito."
"Pasensya na sir. Tao lamang ho ako'y humihingi ng paumanhin," Tulfo added.
Netizens immediately bashed Tulfo.
This guy is speaking FACTS! Tulfo is a great guy but not all the time. He's truly arrogant and PABIDA. Well kudos to this brave man. We are on your side

— _REAL_BUTT_ (@Joshua58428576) January 16, 2020
"Ako ang tunay na Pilipino, hindi si Tulfo!"

A Batangueño who came back for his horse. Please stop blaming those affected by Taal eruption if they left their animals behind. They have their stories.

And I agree, he is the True Filipino. https://t.co/weYFOnt28C

— Gabrielle 😼 (@Gabgrielle) January 15, 2020
Sa wakas, may naimbyerna rin kay Tulfo. May mga nag-iisip pa ring mga Pilipino. https://t.co/I3LA89sipA

— Ma'amSyj🇵🇭 (@MaamSyj) January 15, 2020
https://twitter.com/VeneeR58/status/1217442640657932288?s=20
Mga dds lang ang naniniwala sa mga tulfo

— geraldcasia (@gewol) January 16, 2020
This made my day. Bravo kuya. Tama ka po, puro sya dada. GOD bless you po and those being affected by the eruption.

— Princess Kyle (@BandongJoji) January 16, 2020
Ang totoong pilipino makatao, d tulad ni tulfo 60 million soli nyo 😂

— ᜂᜓᜎ᜔ᜈ͓66® (@ulnsterile) January 15, 2020
The People for the Ethical Treatment of Animals (PETA), with the help of Talisay residents, were able to save 30 horses and 5 cows from dying.
They found the animals weak due to dehydration and hunger.
Necessary interventions were then done on the animals, which included giving them medicine.
There are still a lot of animals left in the danger zone because the coast guards did not allow rescuing them after 12 noon, so the window to save these animals is limited.
"Mahigpit po naming pinagbabawal ngayon 'yon dahil nga po delikado. May plano naman po ang ating pamahalaan na kuhanin ang mga hayop nila doon. Maghintay na lang po sa plano," said Police Officer 1st Class Junior Layosa of the Talisay PCG.
Horse rides on average cost $7, which really helps since the average resident barely makes $2 a day.