A Twitter user posted a now-viral clip of a man doing a tech review and 'accidentally' showed a porn video.
Netizens found the incident hilarious and wondered if the scene was intentional to make the vlog trending.
Speaking to Dailypedia, main host of the viral tech review Vince Domingo admitted that he did not plan to leave the porn video open but intentionally kept the shot while editing the content of their review.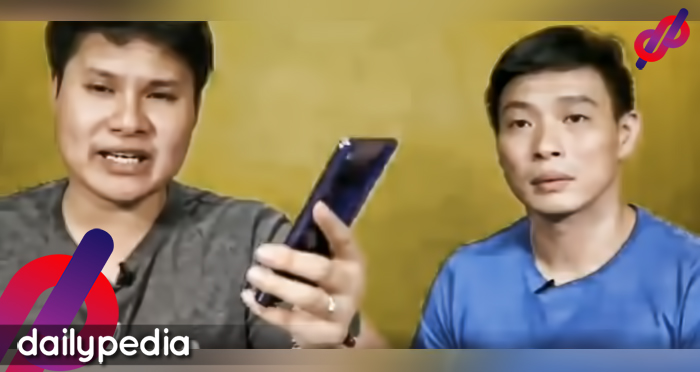 A Netizen on Twitter uploaded a video clip of a YouTuber doing a review on a new phone's specifications, only to "accidentally" show a porn video while demonstrating how fast the phone's central processing unit is.
Social media user JC Labansawan wrote on April 10, "May pa-porn sa review. Aliw! Hahah."
The clip garnered 84 thousand views and received over three thousand likes on Twitter. Netizens had a field day on the hilarious clip with some trying to determine whether the deed was left intentional for the "vlog" to go viral.
"Hahahha..dami kong tawa, bukelya si koya," commented one netizen.
https://twitter.com/GAPOhottie12/status/1115994558129524743?s=19
"In fairness nagload agad (yung) video, so, valid point naman," remarked one Twitter user.
in fairness nagload agad yug video, so, valid point naman

— Pao (@pcnsnji) April 10, 2019
"Hahaha straight porn naman ata yung nandun. Mas exciting kung hindi. Hahahaha!" joked another netizen.
Hahaha straight porn naman ata yung nandun. Mas exciting kung hindi. Hahahaha!

— Vaughn Zedric (@vaughnzedric) April 10, 2019
"Kasingbilis ng kamay (niya) yung phone," another social media user pointed out.
https://twitter.com/heyitsgerb/status/1115977384719556608?s=19
In a chat interview with the Dailypedia, Vince Domingo of the Unbox Diaries YouTube channel and main host in the viral clip, disclosed that it was intentional to include the porn content to the editing of their review video, but not when they were filming it at the time.
"I was actually surprised that I left it open, so when I filmed it I wasn't expecting for it to come up and thus I was quite surprised and immediately closed it," clarified the YouTuber.
He also admitted that it was not the first time he included porn in his reviews but this recent incident was the first that actually went viral.
"I wasn't expecting for it to become viral," said Domingo. "But yeah as a channel that's just starting out, we needed to do something different and explosive to get it off the ground and flying."
Asked about his co-host's Richmond Tan's reaction to the video, Domingo shared that his close-up shot was a b-roll, meaning a supplemental or alternative footage intercut with the main shot, and to which he had to shoot separately.
"There wasn't two cameras that filmed during our video. I had to film separately the close up part. (Richmond) didn't know about it but we're like best buddies… so just for fun I included it."
The original video, which was an "unboxing" type of tech review for the Xiaomi Mi 9, was uploaded on YouTube on March 30 and now has over a hundred thousand views and over a thousand comments from its amused audience.
Domingo recently hit a major milestone on YouTube after gaining 100 thousand subscribers on his other channel TechBeans. He received a special "Silver Play Button" award for it after his creation of the channel back in July 2017.
The vlogger in a Q&A video when he unboxed the said award told his "pitiful" days as a YouTuber doing microphone and selfie-stick reviews up until he changed his content to do smartphone reviews in order to ramp up his views online. The final trick up his sleeve was when he did a comparison review of two smartphones, showcasing their camera specifications and got a thousand views after only 24 hours—all because he took a screenshot of boobs and made them the thumbnail of his video.
"MAY PA PORN SA REVIEW"

Aliw! hahah pic.twitter.com/7ajaOIRfhy

— JC Labansawan (@iam_labs) April 10, 2019