Kris Aquino admitted that she has given then financial manager, Nicko Falcis, to boost blog posts.
But she also clarified that she told him to not do it against President Duterte, Bong Go, and the Marcoses.
Falcis denied Aquino's claims saying that she told him to boost anti-administration posts.
The hashtag #PaBoost has been one of the latest issues on social media.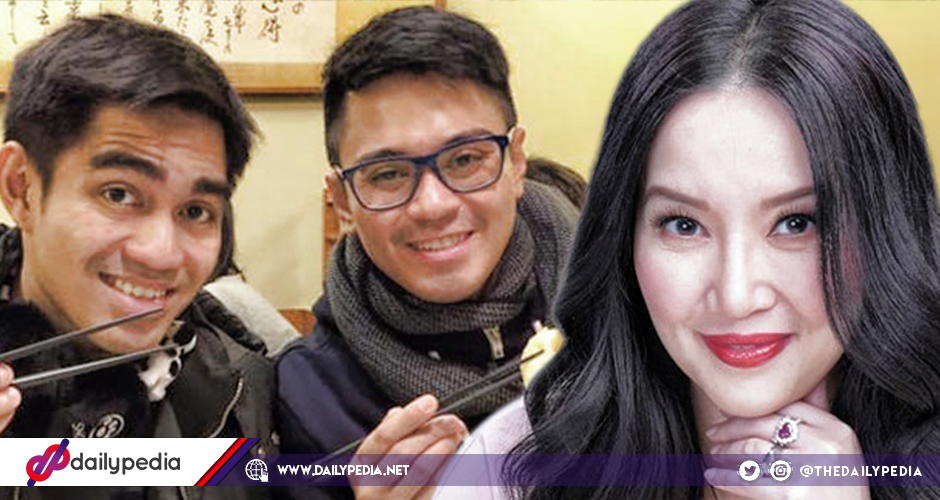 It all started from Jesus Falcis accusing Kris Aquino of funding the boosting of anti-Dutrerte blog posts. One of which is Pinoy Ako Blog, or the blog of Jover Laurio, which contains mostly anti-administration posts and criticisms regarding President Rodrigo Duterte's programs.
On January 2, Jesus posted screenshots on his Facebook page containing Laurio's message to his brother, Nicko, who was Aquino's former financial manager. The blogger was asking him to boost one blog post.
In a live social media conference on January 6, a Netizen asked Aquino about the controversy. She admitted to have given Nicko the funds to boost posts, but denied that it was against President Duterte, Special Assistant to the President, Bong Go, and former Senator Bongbong Marcos and his family.
"I gave nicko money to boost, with zero knowledge of my brother, when my brother went to Congress to protect him from all trolls.
"Why? Para makabawi…. Because i was negotiating several contracts and didn't want to go w/ him to the Sandiganbayan. i lacked courage to stand with him."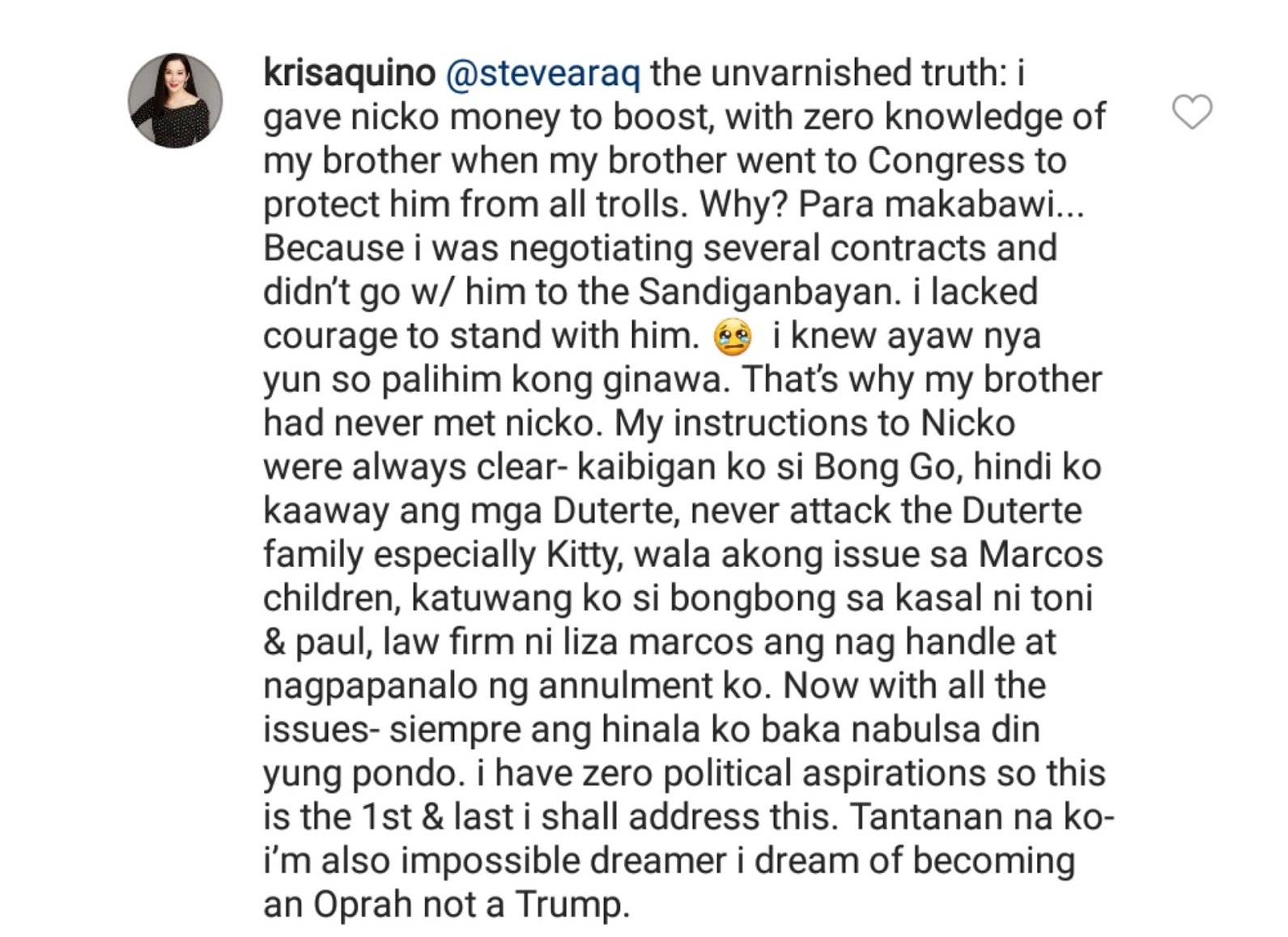 Nicko confirmed that he was given the funds, however, he said that Aquino's specific instructions were to "identify anti-administration / andi-dds blogs" and give them the funds through Facebook boosts.
He added that he only boosted Laurio's blog posts as she was the one that introduced the blogger to him in a meeting at her house.
"You told me you will give me cash so that there will be no paper trail. I used the cash you gave me properly, every peso and centavo. Remember, I'm an accountant, so there's proper FB documentation."
He then stated that his family refuses to be victims of the Queen of All-Media.