A comparison between ABS-CBN and GMA netowork's digital following.
ABS-CBN leads in most platforms in both general and news accounts.
The current generation is highly dependent on the Internet. You can pretty much do almost anything as long as you have online connection.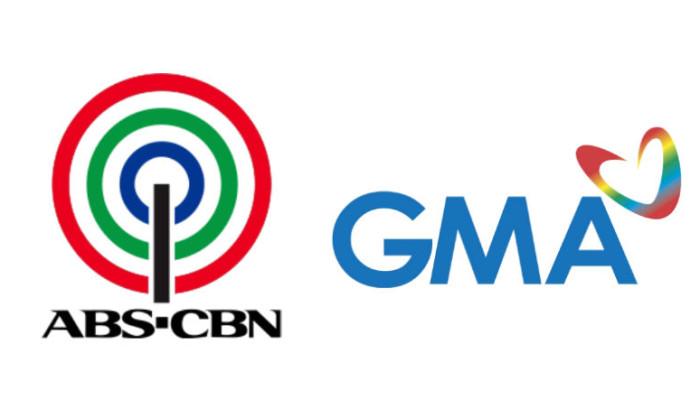 This is also why the top two Networks in the country are not only neck-to-neck when it comes to television, but to their social media networks as well.
So who's winning this digital race?
YOUTUBE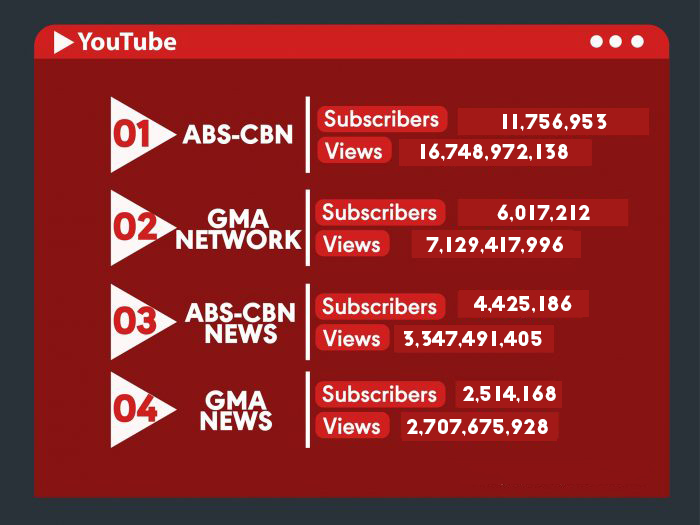 In the video sharing platform, ABS-CBN continues to lead in both their general and news channels.
The Kapamilya channel has five million more subscribers than Kapuso's. They also have a lead of almost 10 million total accumulated views than their rival.
News channels have less subscribers and views, however, the Kapamilya network maintains its lead in both subscribers and views.
TWITTER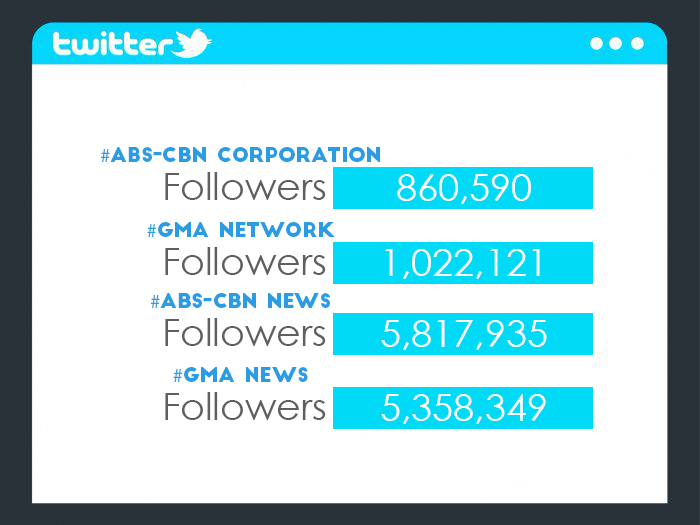 The Twitter warfare is closer to each other compared to YouTube.
GMA took the lead as their account @gmanetwork has more than one million followers, while @ABSCBN only has 860, 590.
Both networks' news accounts have around five million followers but ABS-CBN News leads by almost 500,000 followers.
FACEBOOK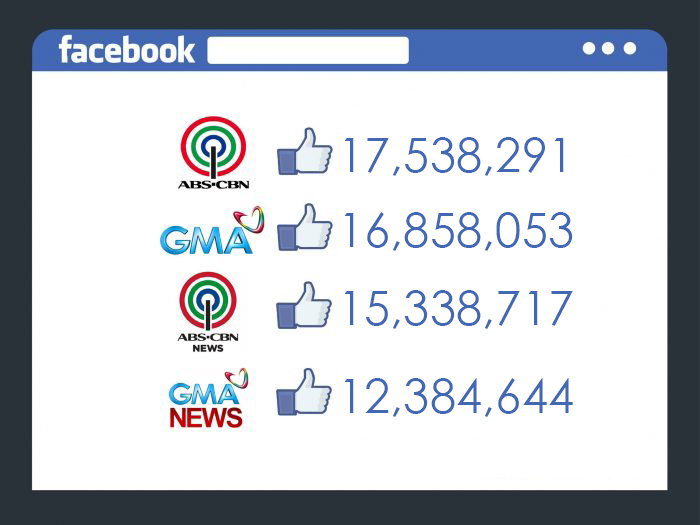 Facebook is the most used social media platform in the country, and like the other sites, the Kapamilya Network still pulls ahead of GMA Network.
ABS-CBN already has 17,538,291 likes while GMA Networks has 16,858,053. On the other hand, ABS-CBN News has 15,338,717 likes, and GMA News has 12,384,644 .
INSTAGRAM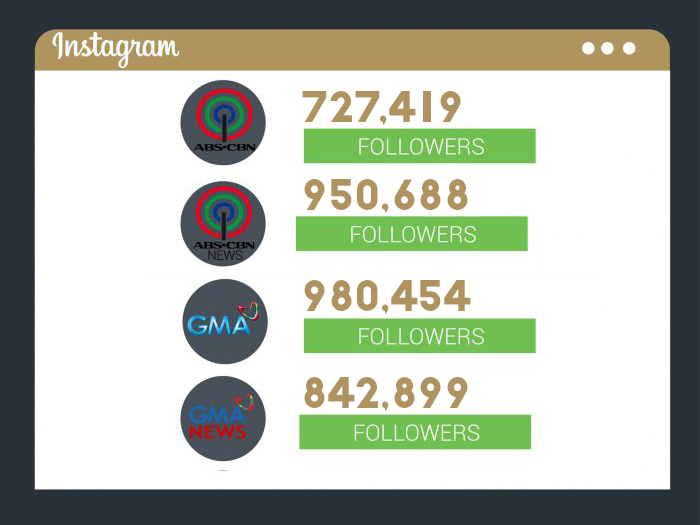 The statistics did a complete turn around when it came to Instagram as GMA took the lead with 980,454 followers, when ABS-CBN has 727,419.
In news accounts, however, ABS-CBN still takes the lead with 950, 688 and the Kapuso network with 842,899.