In a recent turn of events, social media personality Rendon Labador has issued a direct order to popular television host Vice Ganda, demanding a public apology.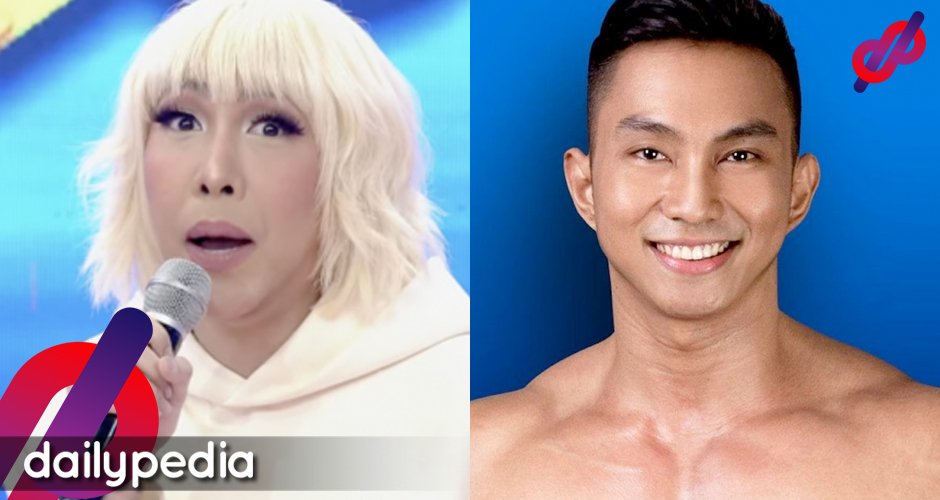 This directive follows reports suggesting that a straightforward apology from Vice Ganda and Ion Perez could potentially resolve the impending 12-day suspension of their television show, 'It's Showtime.'
This information was confirmed by Lala Sotto, the Chair of the Movie and Television Review and Classification Board (MTRCB).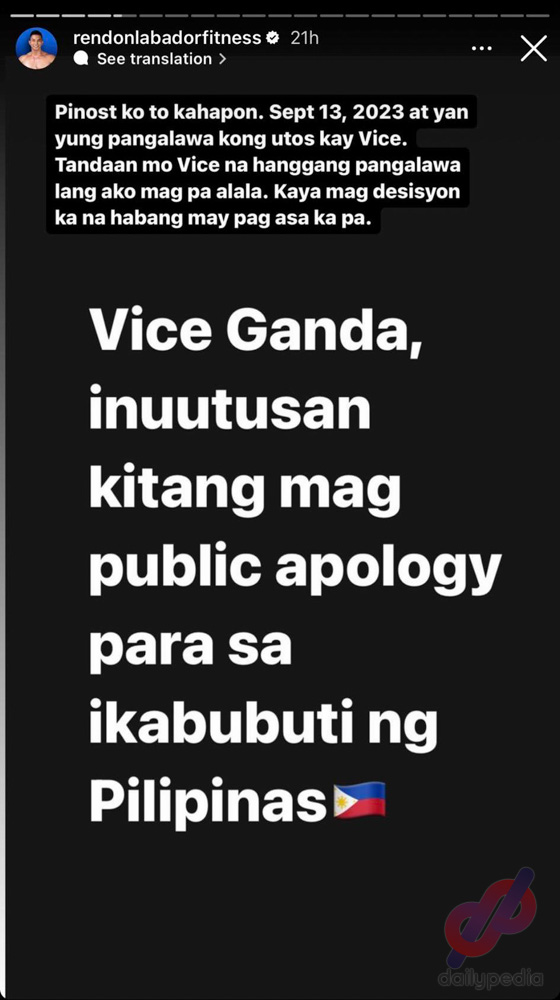 Rendon Labador, known for his outspoken nature and confrontational interactions with various celebrities, took to Instagram to express his stance on the matter. He shared an article detailing the possibility of Vice Ganda and Ion Perez issuing a public apology and left no room for ambiguity in his message.
"Nung umpisa pa lang na sinita ko yan, inutusan ko nang mag-PUBLIC APOLOGY si Vice. Tingnan natin kung hanggang saan ang pride ni Vice," Rendon declared in his Instagram post.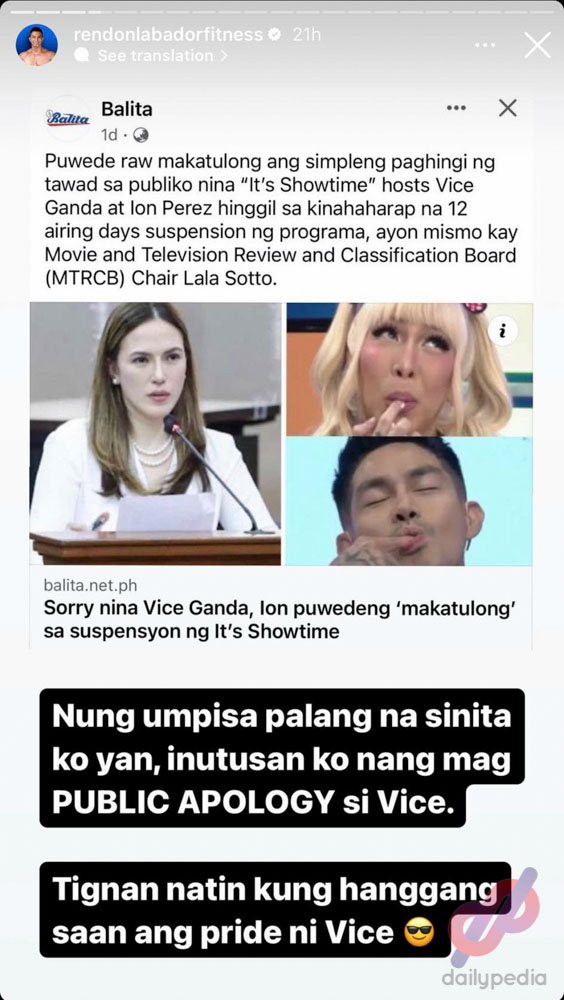 In subsequent Instagram stories, Rendon elaborated on his demand. He reminded Vice Ganda that this was his second reminder and encouraged him to take action promptly.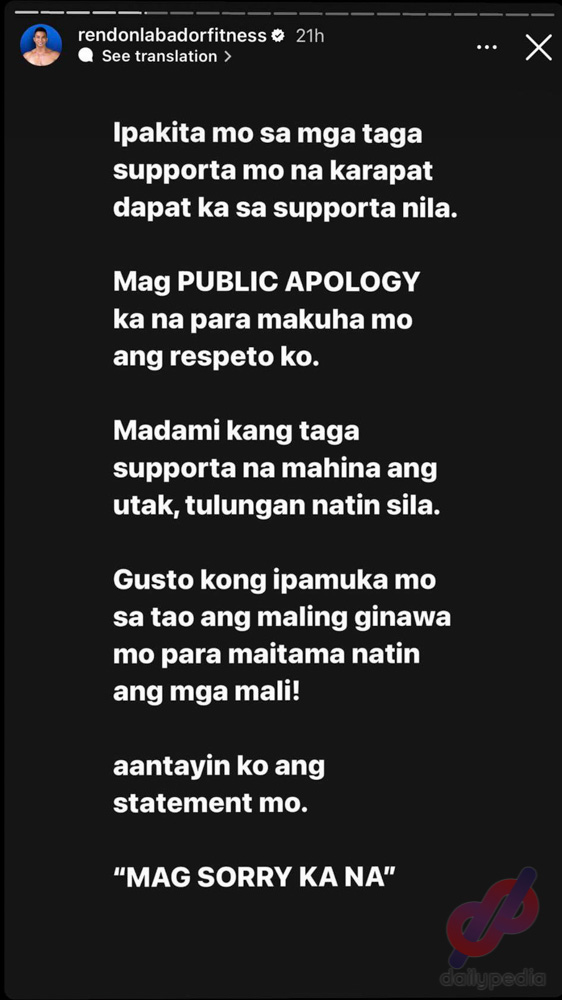 He emphasized the importance of a public apology for the betterment of the Philippines and urged Vice Ganda to demonstrate that he is deserving of his supporters' unwavering loyalty.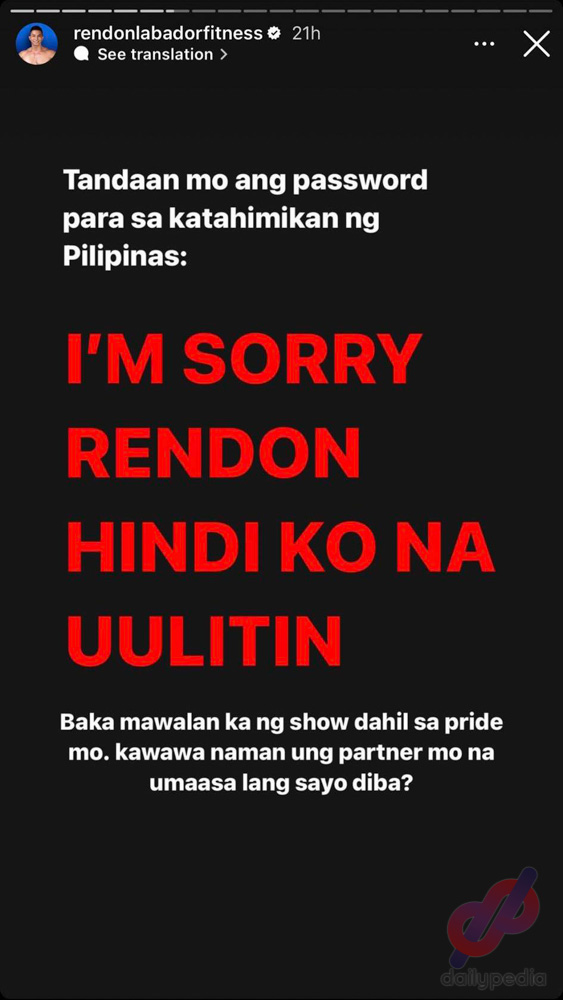 Rendon Labador is widely recognized for his candid and often controversial online presence. He has been involved in high-profile confrontations with notable personalities, including Michael V, Lea Salonga, whom he referred to as "laos" (washed-up), and Coco Martin in connection with the show 'FPJ's Batang Quiapo.'
As of the time of reporting, Vice Ganda has not issued a response to Rendon Labador's directive.
Rendon Labador remains active on Instagram, although his online presence appears to be diminishing gradually. Once a prominent figure in the social media landscape, Rendon Labador seems to be stepping back from the online world, leaving behind a legacy of contentious interactions and outspoken commentary on various issues.