Kathryn Bernardo's scene in her latest series '2 Good 2 Be True' was praised by netizens for accurately showing how to assess a stroke patient.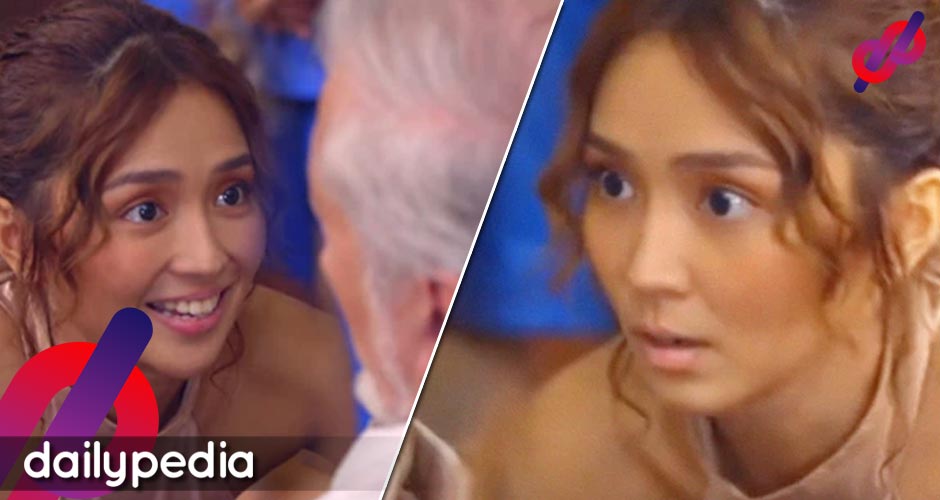 In the scene in the episode "A Critical Situation," Bernardo's character Ali performs the FAST method (Function Analysis System Technique) when Lolo Hugo, played by actor Ronaldo Valdez, suffers a stroke.
The FAST method is a procedure anyone can carry out to determine if a person is suffering from a stroke.
Four signs should be looked at in a suspected stroke patient: facial drooping (F), arm weakness (A), slurred speech (S), and time (T).
She's 👏 a 👏 nurse 👏 po 👏 pic.twitter.com/hmKKEnzKTG

— Netflix Philippines (@Netflix_PH) August 8, 2022
Bernardo was convincing enough to receive praise from viewers. Medical practitioners thought she did the method like a real nurse.
no but how kathryn bernardo demonstrated the fast method like a real nurse,is wow,grabe ka kathryn👏👏#2GoodToBeTrue #KathrynBernardo

— db_kn (@__dbest) August 9, 2022
The scene went viral on various social media platforms.
https://twitter.com/knkismet/status/1556303212386213895?s=20&t=mpj4a4QJgquuD_PSmbwNNA
Her acting was A1 as well.
Some of the comments & praise for Nurse Ali & the #Good2BeTrue family from casual viewers 🥰🥺✨@bernardokath @imdanielpadilla @queenbeemae @nagiisangjmar @raymundbarcelon @ohara_denise1 @jaja_amarillo
2G2BT FAST METHOD #2GoodWarning @2G2BTabscbn@min_bernardo #KathrynBernardo pic.twitter.com/L11ob1RFfv

— KATHTropa Official (@KATHTropaOFC) August 8, 2022
I really appreciate the comments and what they say about kathryn's acting skills, it's really overwhelming also and we're so proud of you @bernardokath 🤍✨

2G2BT FAST METHOD#2GoodWarning

— kath (@_katnyelford) August 8, 2022
Nice! Kinilabutan ako! Mukhang ready na tayo gumawa ng Medical Drama! Good job @ABSCBN @bernardokath! In time for the National Stroke Month! https://t.co/An3tF8XtFk

— Peter RN, MD-MBA, FPARM (@heyitsbryant) August 8, 2022
She's such a good actress
I can only watch Philippines movie or series that she starred or her boyfriend, love you #KathNiel https://t.co/Qfp9QMyFvn

— Amaka Franca (@amaka_franca2) August 8, 2022
2 Good 2 Be True is the first drama series Bernardo and Daniel Padilla are starring in since the 2017 series "La Luna Sangre." It is available on Netflix and iWantTF. New episodes are aired weeknights at 8:40 pm on the Kapamilya Channel, A2Z, TV5, Kapamilya Online Live on ABS-CBN Entertainment's YouTube channel and Facebook page, Jeepney TV, and CineMo.
The show immediately gained attention upon announcement and quickly became one of the top series in the country.