Sparkle artist Mariel Pamintuan has apologized after claiming she did not enjoy the GMA Thanksgiving Gala on July 30.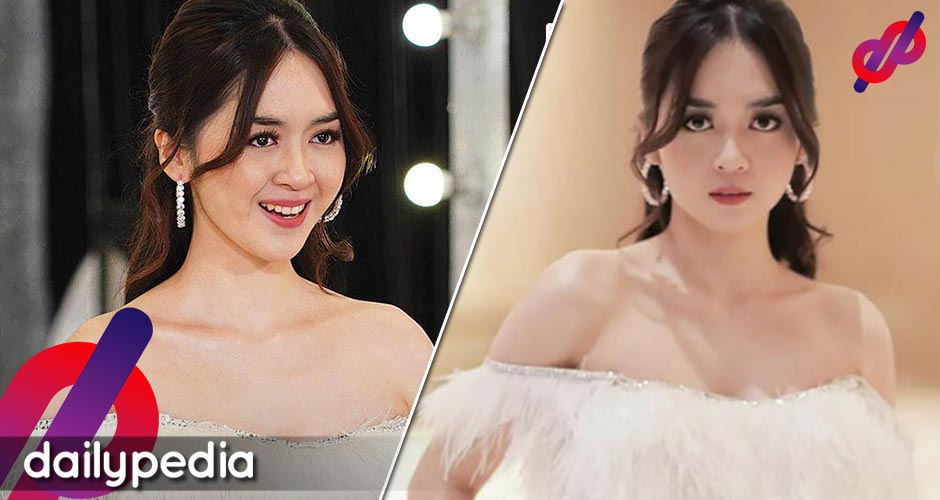 In a video, Pamintuan asked fellow actresses their thoughts on the food. Rere Madrid said she simply didn't like the appetizers, while the other likened it to "liver spread." Pamintuan emphasized the taste of liver spread over and over as new artists Shanicka Arganda and Ella Cristofani continued eating.
"Okay, sabi po nila, lasang silver spread daw yung pagkain namin," Pamintuan said.
"Binash namin yung food pero naubos naman. Naubos ko naman.
"Appetizer pa lang yun. Meron pa tayong main course," she added.
https://twitter.com/GanadosKlara/status/1553649094752473088?s=20&t=5pYh_ey7DdDzcu0E35SMEg
In another video, the actress said she was just pretending to enjoy the event because she didn't really know anyone there. "Heller! So, nagpapanggap lang akong nag-e-enjoy dito. Hindi kilala ang mga tao dito. Hindi rin nila ako kilala," she said.
https://twitter.com/OfficialKpex/status/1553589377191661569?s=20&t=LZcwMJtobu5CVV1HV0aCfg
In her latest video, Pamintuan apologized and promised she'd be more reserved the next time around.
"First of all, I want to say that I'm truly sorry and my sincerest apology to all the people I have offended with this video," she said.
"Nasabi ko po kasi sa video na ito na 'nagpapanggap lang ako na nag-e-enjoy pero hindi ko sila kilala at hindi rin nila ako kilala.'" she added.
Her videos are usually comedic and sarcastic, but netizens didn't see it that way.
"That was never my intention, and it's not in my character to insult anyone.
"I did not expect people to take this seriously because it's coming from me.
"Knowing me, if you are watching my videos here on TikTok, it's all about dumb sarcasm and dumb jokes." she explained.
She then admitted that she enjoyed the event.
"I was so thrilled, it was memorable for me, and I am grateful to GMA that they included me in such a prestigious event. Unfortunately, it was taken out of context.
"I just signed a contract with GMA at di po ako pamilyar sa mga social gatherings that's why I said 'Nagpapanggap lang ako na nageenjoy dito di ko sila kilala at di nila ako kilala' as I was trying not to be awkward.
And when it came to the issue with the food, she noted that they actually finished eating.
"'Lasang liver spread' Pero yung sosyal na liver spread ha? Sinabi ko nga na naubos ko yung food. Masarap naman.
"Pasensya na simpleng mamamayan lang po ako na gustong mag artista. I didn't mean to insult anyone with my comments."
Her career in the show business started in 2007 but never blew up. Upon watching her controversial videos, netizens knew her face was familiar, but they couldn't drop a project she was involved in off the top of their heads.