At long last, 'FPJ's Ang Probinsyano' ends after seven years of entertaining viewers.
At the end of the July 22, 2022 episode, lead actor Coco Martin was sad to announce that the program will only grace TV screens for three weeks more before it concludes.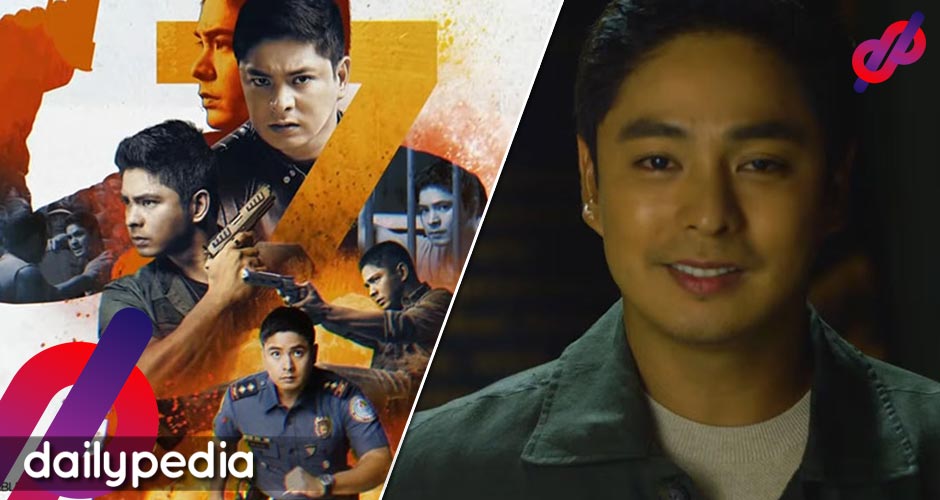 The show's finale was dubbed "Ang Pambansang Pagtatapos." Martin thanked the loyal viewers of his most iconic project.
"Mga Ka-Probinsyano, dumating na po ang oras. Ang programang minahal ninyo ng pitong taon ay nalalapit na po ang pagtatapos.
"Malungkot man na tayo ay maghihiwalay pero walang hanggang pagpapasalamat ang aming nararamdaman. Nagbago man ang mundo, nandiyan pa rin kayo.
"Kahit man po matapos ang teleseryeng ito, hinding-hindi matatapos ang pagmamahal namin sa inyo.
"Kaya kapit lang sa huling tatlong linggo, ito po ang FPJ's Ang Probinsyano: Ang Pambansang Pagtatapos." he said in the short message.
FPJ's Ang Probinsyano is an adaptation of Fernando Poe Jr.'s 1997 movie, which aired its pilot episode on September 28, 2015, on ABS-CBN's Primetime Bida.
The high ratings left the network with no choice but to extend the program numerous times.
After reaching its peak, yearly reports said that the show would end, but an extension was always granted.
"Mars Ravelo's Darna" will take over the show's time slot and air its first episode on August 15, 2022.
FPJ's Ang Probinsyano is considered one of the best shows in recent memory, and viewers will miss it badly.
"Ang Probinsyano" is ending in three weeks. We all joke about its never-ending plot, but we gotta admit that it became a huge part of the Filipino household's routine. Kudos to the whole team. Honestly, it's gonna be hard to top a teleserye with this popularity and success.

— DJ Gabby (@Rizz_Rianne) July 22, 2022
Ang Probinsyano will end in 3 weeks, ngl I'll miss Cardo's immortality since I grew up watching that show ><

— ky 🗯️ (@crestzure) July 22, 2022
I'm betting that the last episode of FPJ's Ang Probinsyano will BREAK RECORDS, both on TV & YouTube viewership.

— John Paulo Valdez (@jpvaldez_2020) July 22, 2022
FPJ's Ang Probinsyano is now trending NATIONWIDE and WORLDWIDE because of it's last three weeks.

The series had a total of 1,696 episodes and ran for seven years or 340 weeks!

Mula FREE TV at DIGITAL napatunayan ni Cardo ang lakas niya kaya FPJAP will forever be ICONIC 💁🏻‍♀️

— ALTStarMagic | Angat Buhay (@AltStarMagic) July 22, 2022
Ang Probinsyano will leave a mark in Philippine culture and society. It will go down in history as one of the Philippines' greatest television series, a legacy seven years in the making. (2)

— xiaokaru | stream ytc & jack in the box (@xiaokaruz) July 22, 2022
It's been a long journey, fpj's ang probinsyano will always be part of our childhood. goodluck to the last 3 weeks! 👏🏻🖤

— kierra the strongest girl (@ideaajor) July 22, 2022
The last episode was also very interesting as it depicted a "revolution" that many saw as a response to historical revisionism and the upcoming film "Maid In Malacañang."
nawt ang probinsyano going to some people's revolution shit and im interested

— cha² (has an identity crisis) (@sung_hoyin) July 22, 2022
I was seriously hoping that Ang Probinsyano will reach 10 years with new stories and format, etc… Kinda' surreal that we're counting its final three weeks but at least it's gonna end with a revolution against the corrupt PH government! Laban Cardo Dalisay!#AngProbinsyano pic.twitter.com/PvuDiFC1XD

— JhessJ.Sales (@Jhess1492) July 22, 2022
The FPJ's Ang Probinsyano's last three weeks will be an iconic ending to Philippine TV. This action drama represents how the PH government works, and this series will be missed forever on PH TV by the viewer. Kudos, ABS-CBN, for making this 7-year world-class action drama series.

— Patricio__ (@itsmePatrickDV) July 22, 2022
Maid In Malacañang seeks to accurately show the public the last days of the Marcos family in the Palace before being ousted.