VinCentiments' Darryl Yap has responded to Mitch Valdes after the actress used the word "pedophile" to attack a director of an upcoming controversial film.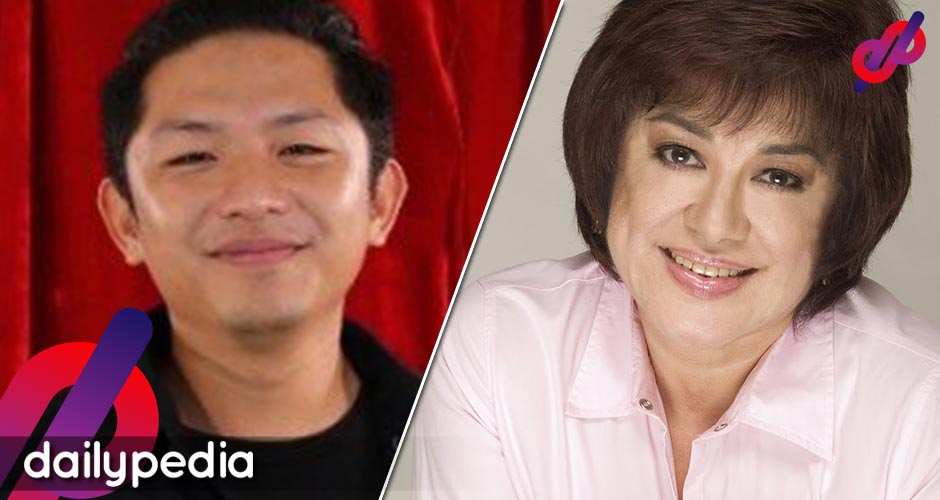 Valdes recently detailed her experience during the martial law era, where she said people lived in fear "at the mere sight of soldiers or policemen" due to people suddenly disappearing.
"I could not express my opinion in shows because people disappeared. I then joined the people who had had enough and faced tanks," she wrote on Facebook.
Without mentioning the Marcoses, Valdes said she saw how "the cowardly family" left the country with boxes filled with jewelry.
She added that a movie about what happened "made a pedophile" cannot change history.
Valdes also didn't drop a name, but Yap decided to call her out anyway.
"Bago pa kumanta si Mitch Valdes ng "wala naman akong pinangalanan" o "bakit siya tinamaan". Hayaan mong bumirit ako sa lyrics na PANGALANAN MO NGANG AKO ITO," wrote Yap.
"May karapatan ka sa sarili mong opinyon at kamiserablehan, pero tigilan mo ko sa pagtatapang-tapangan mo at gagawin mong bala ang gawa-gawang paninira ng mga gaya mong ipinaglaban ang demokrasya pero di handa sa tunay na kahulugan nito," he added.
Yap challenged the actress to offer proof that he is in fact a "pedophile."
"Ang gagaling n'yong umastang tagapangtanggol kayo ng inaagrabyado pero kayo ang numero unong masasangsang ang ugali,"
Valdes edited her post and changed the word "pedophile" to "admitted pedophile."
"Gagawa-gawa kayo ng paninira tapos palalabasin n'yong inamin ko? Ano kayo may TB? Mas malala pa sa TB ang sakit na 'yan,"
Yap has been accused before of grooming a 16-year-old boy.
The film in question is 'Maid In Malacañang', which seeks to inform the public about the Marcos family's final days in the Palace. Many see the film as an effort to ramp up historical revisionism.